When to Let Go, When to Take Action – And Doing Both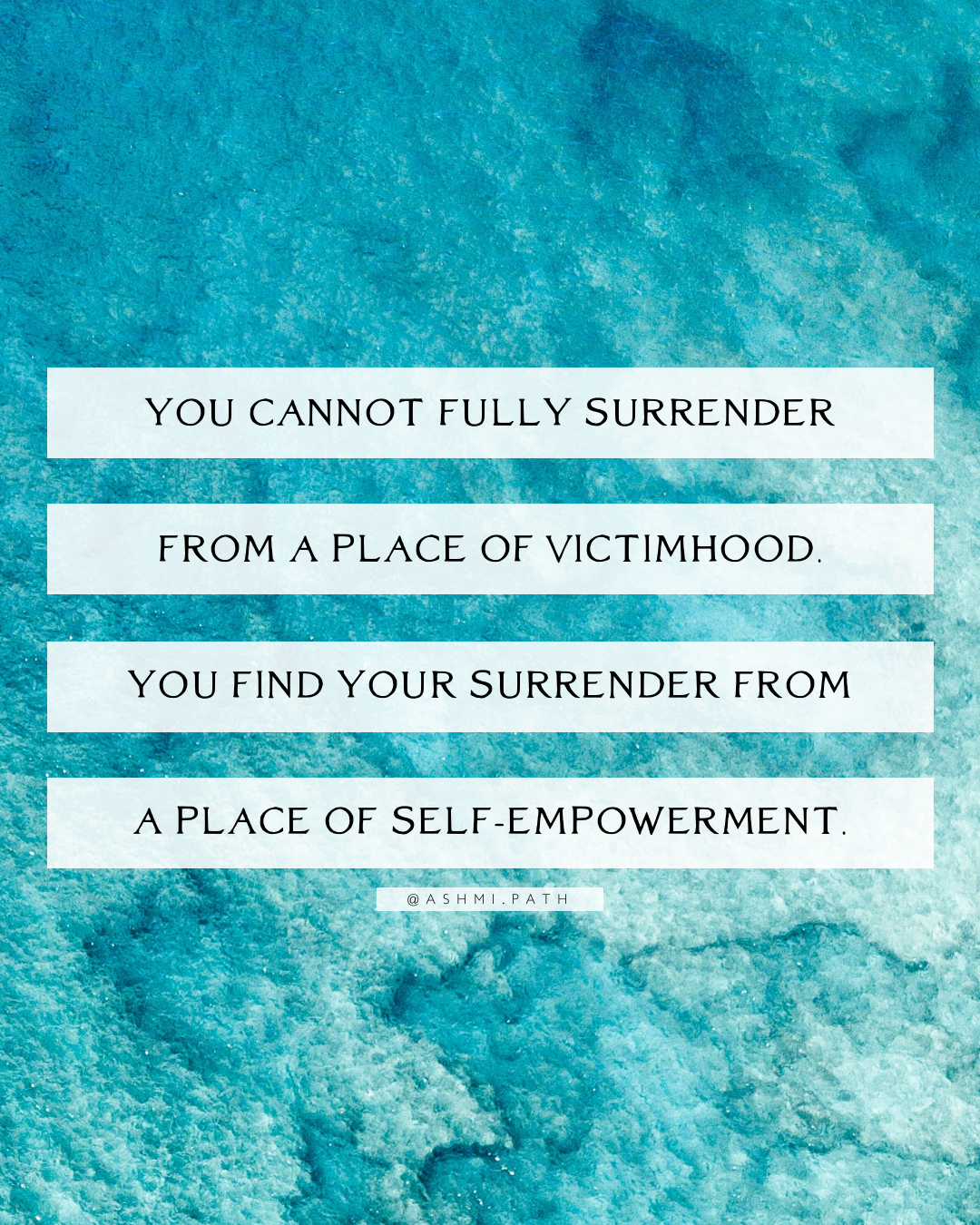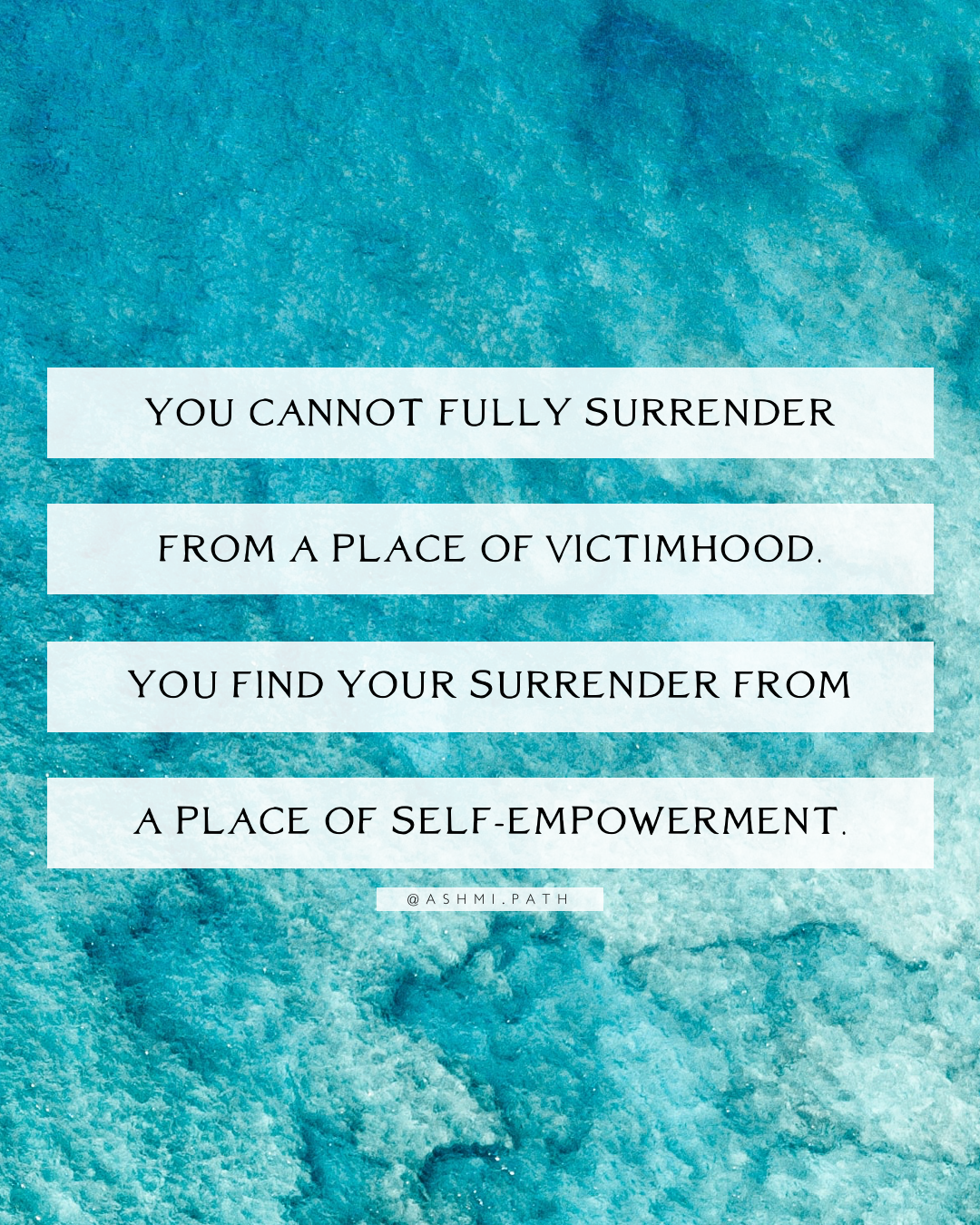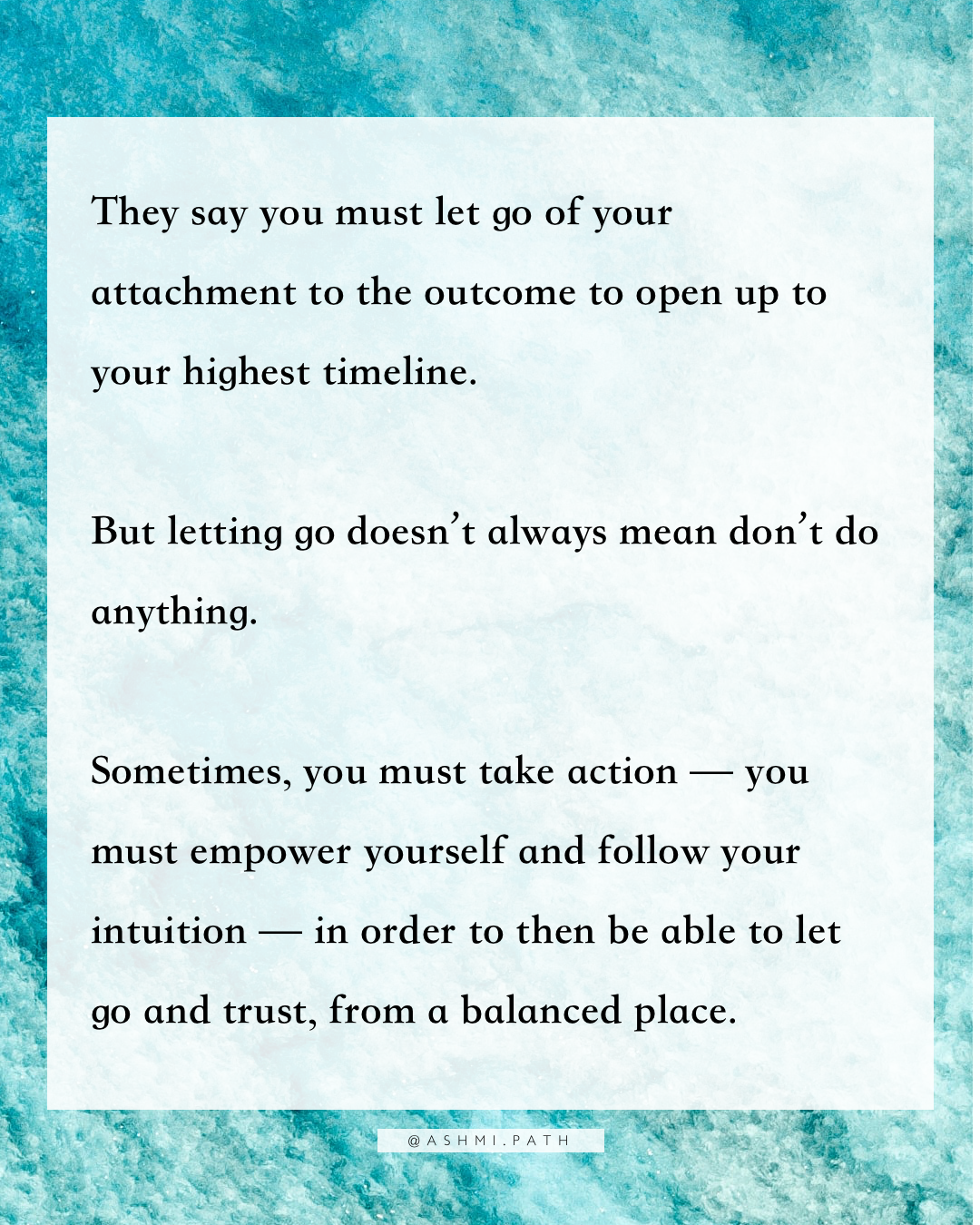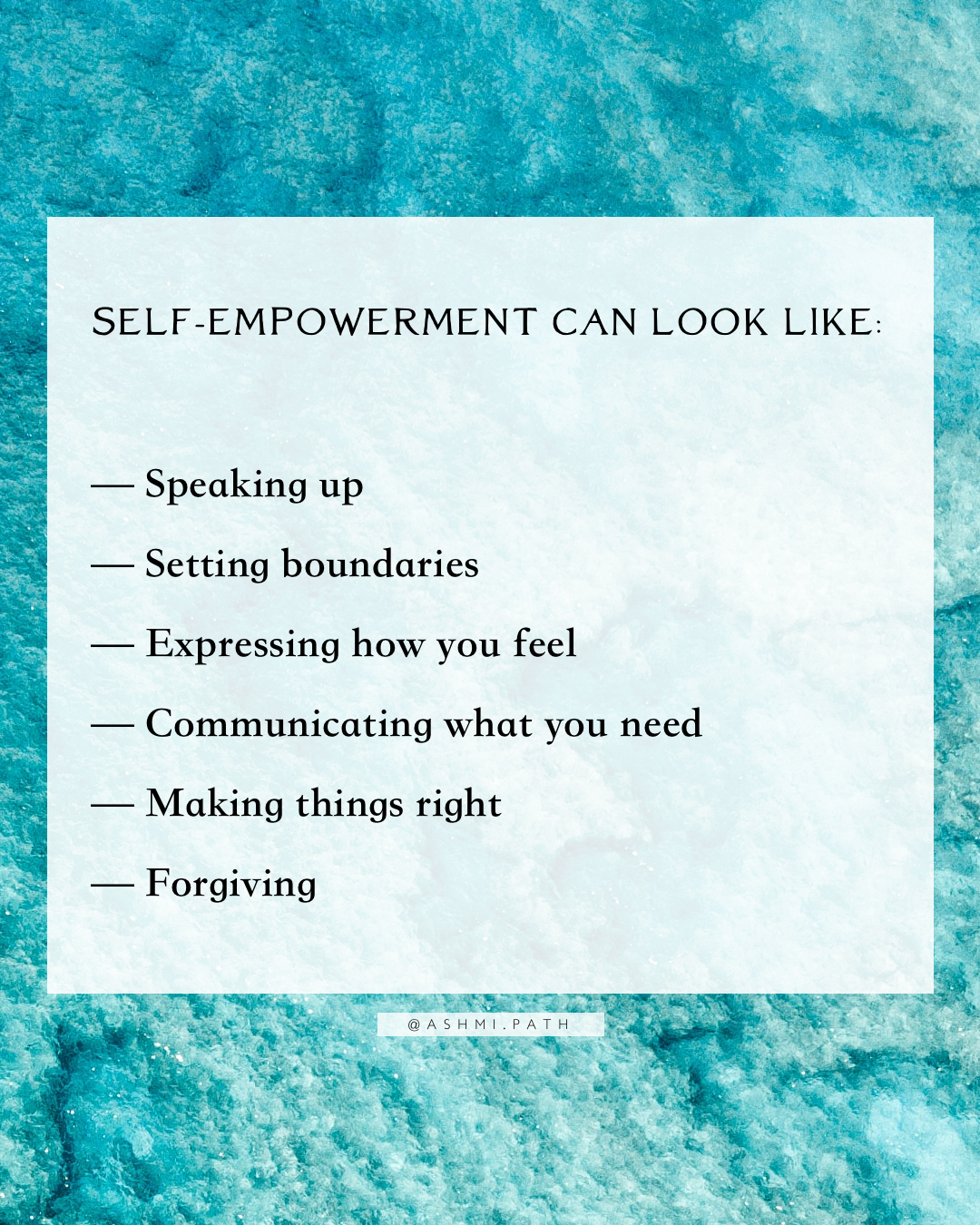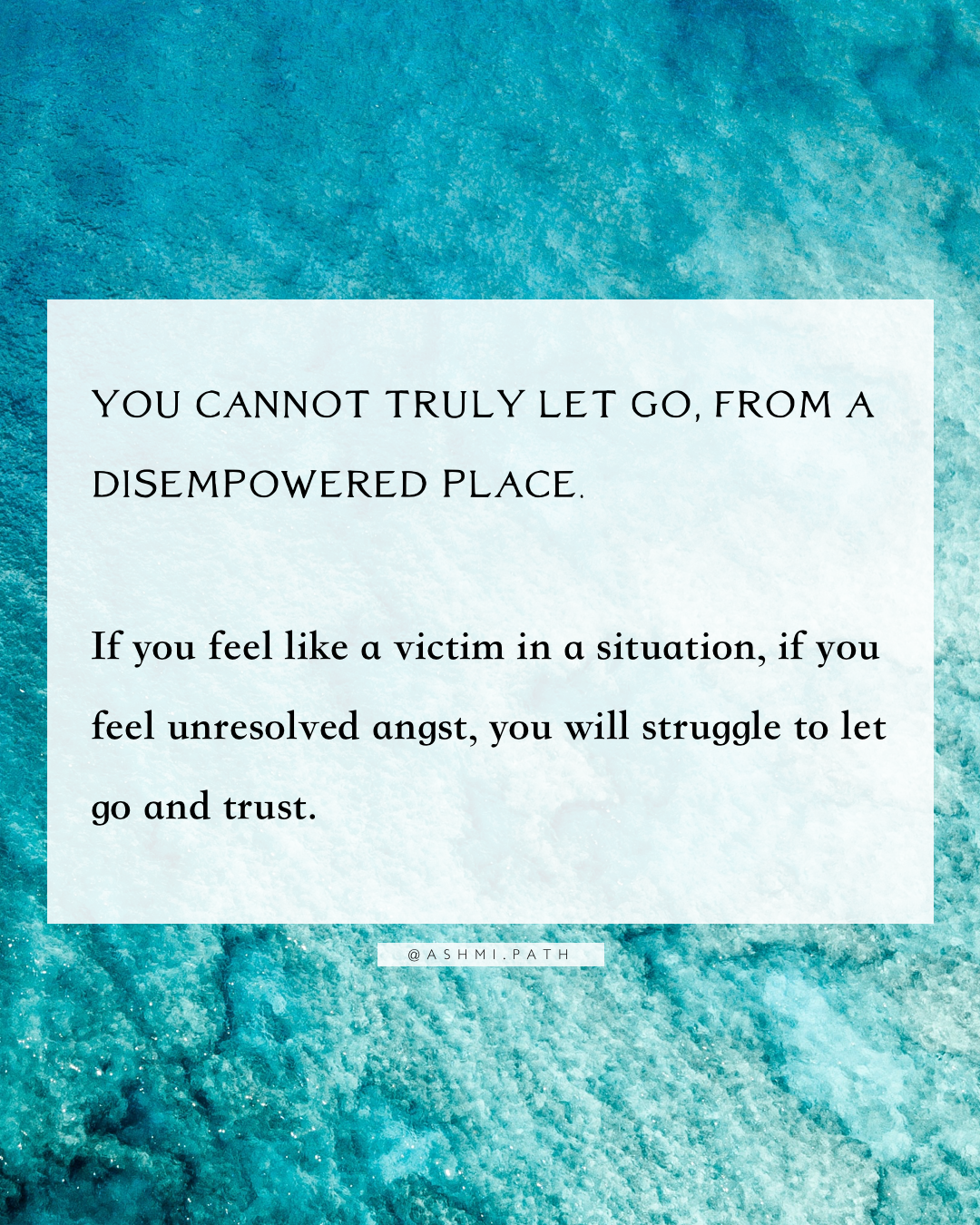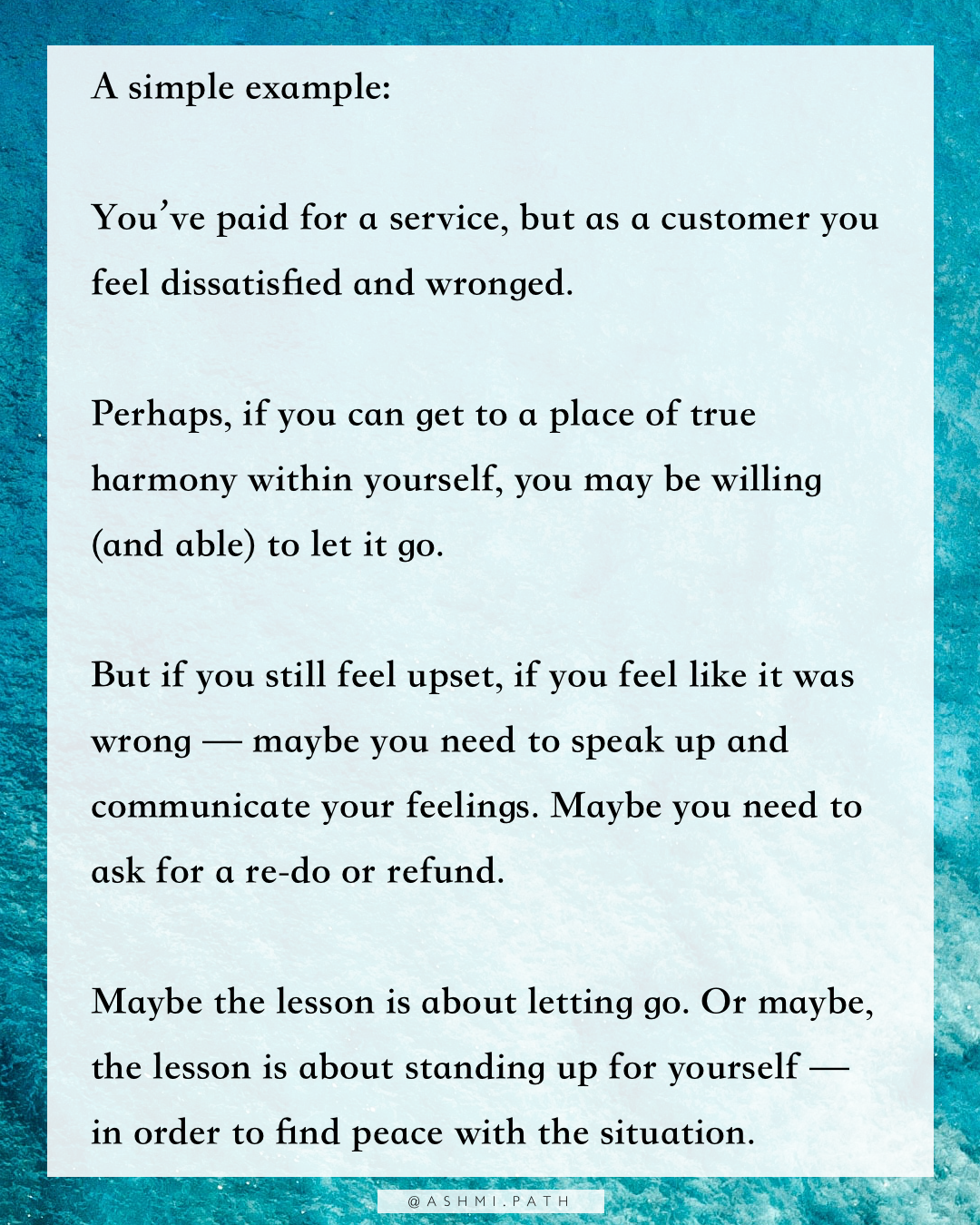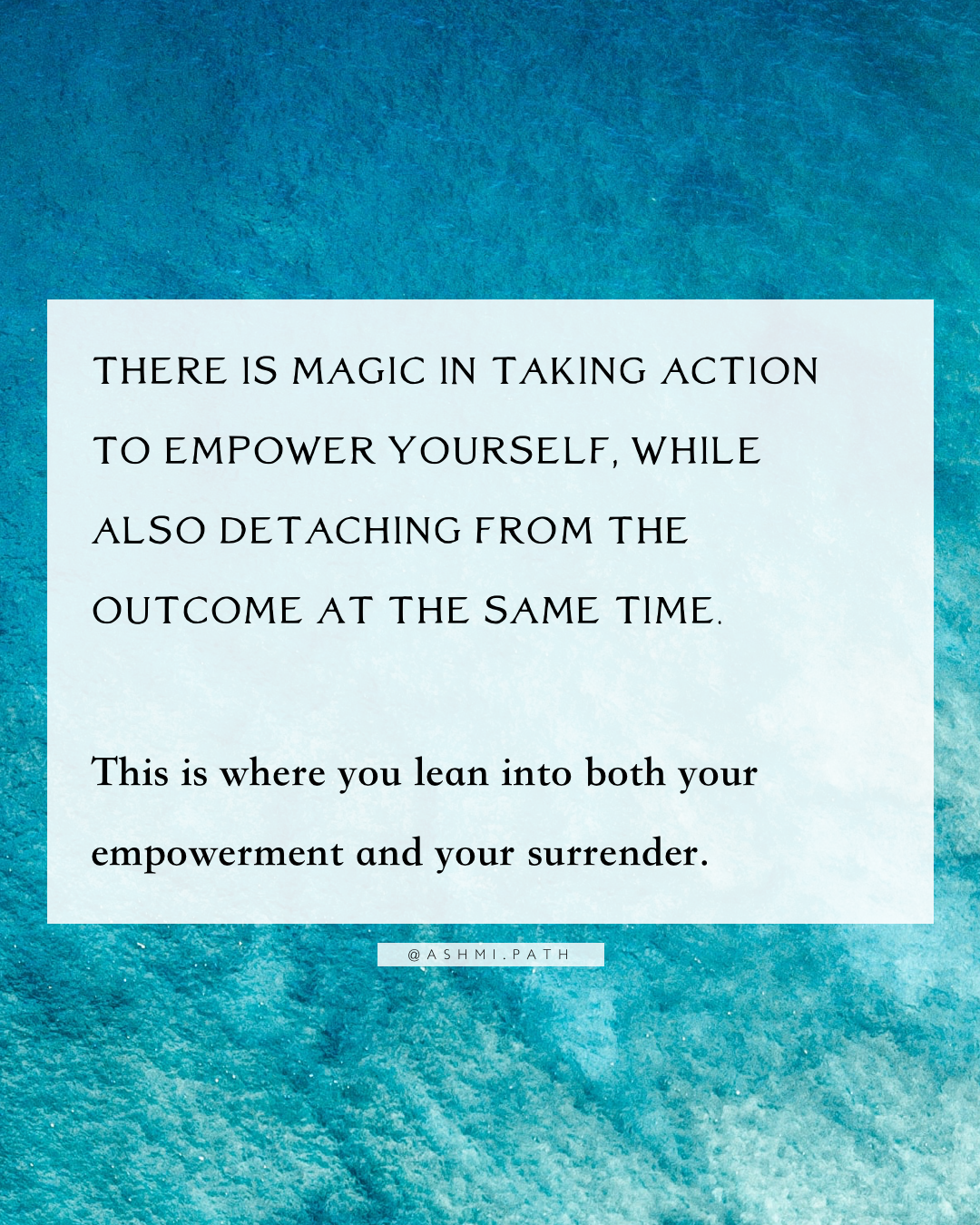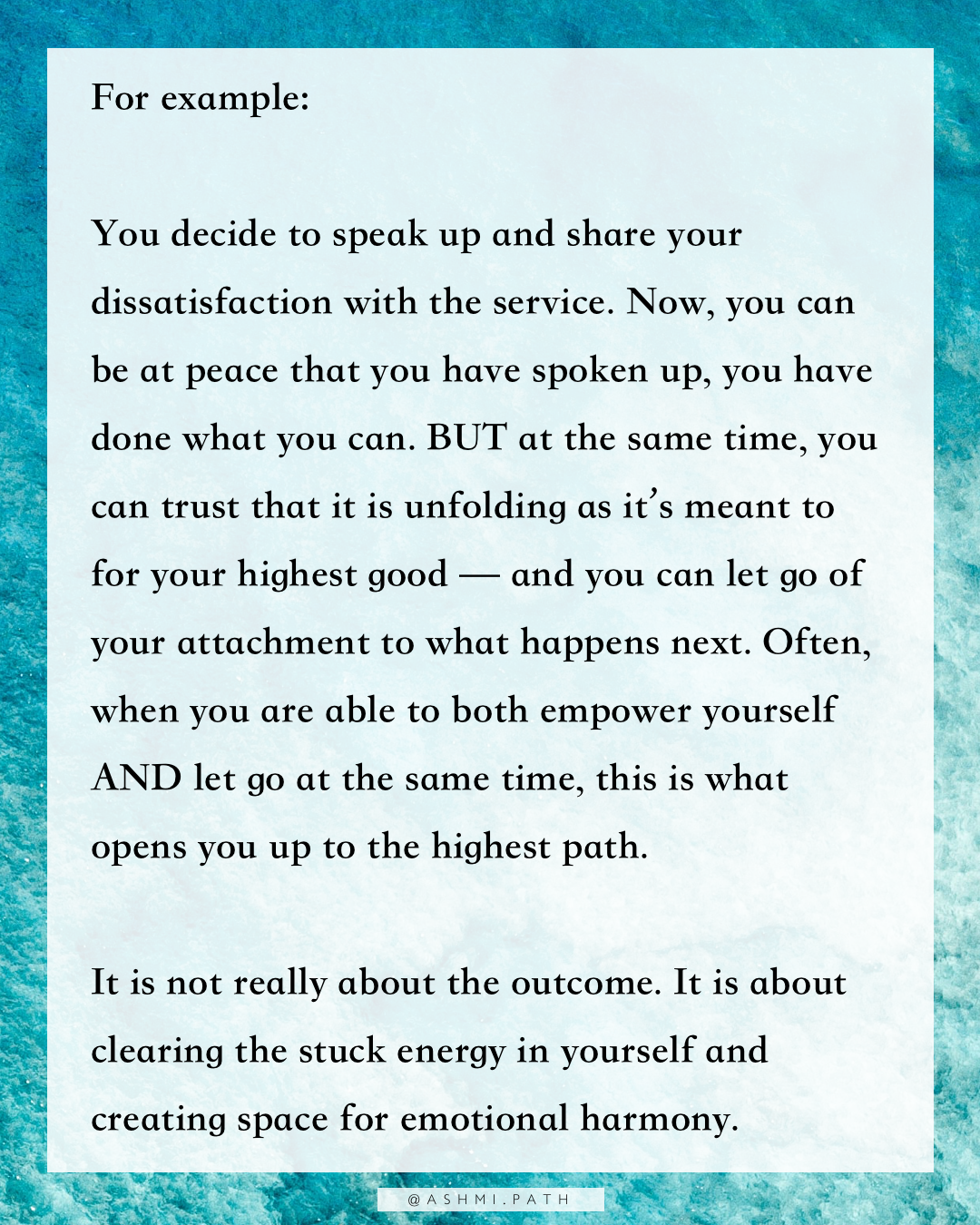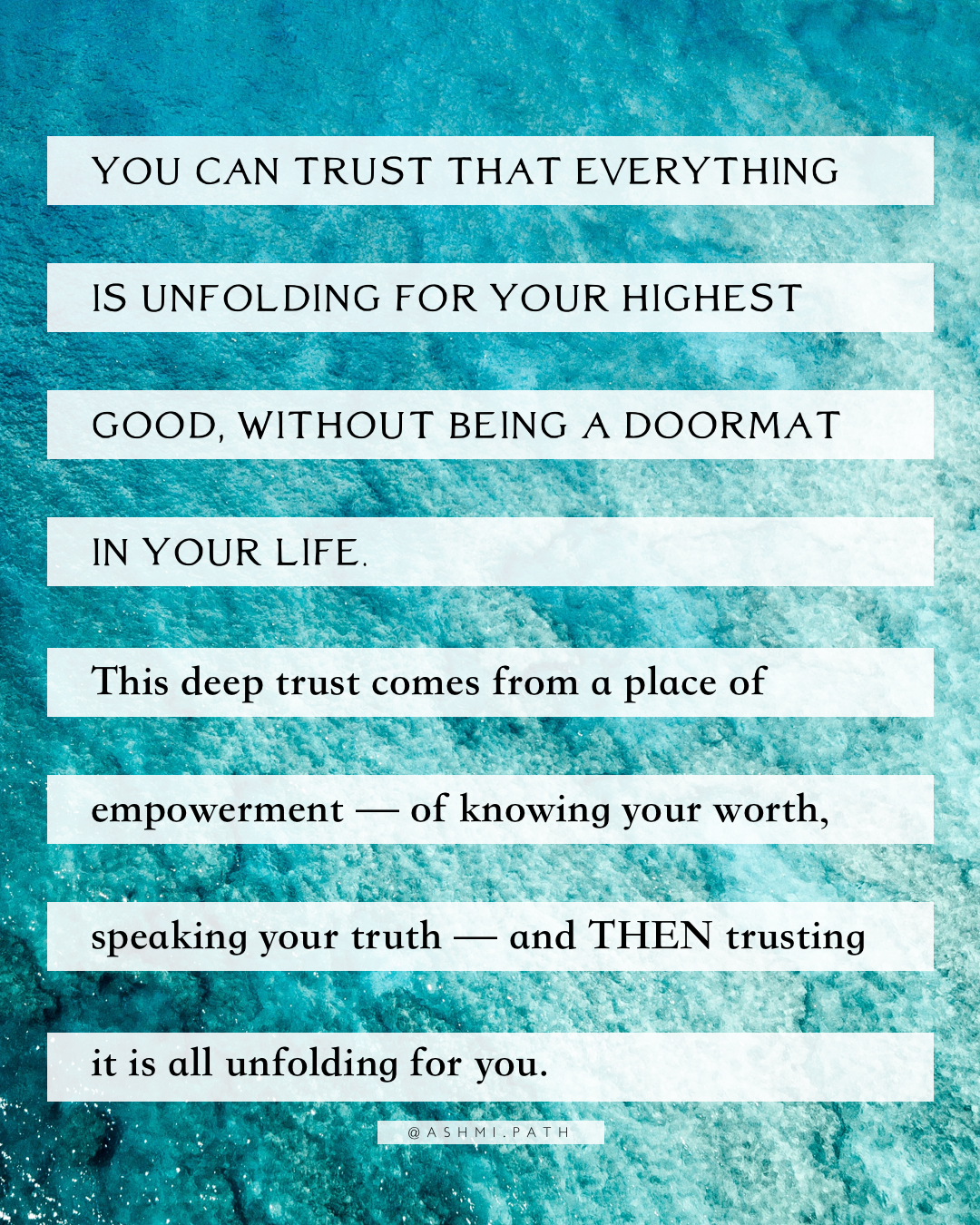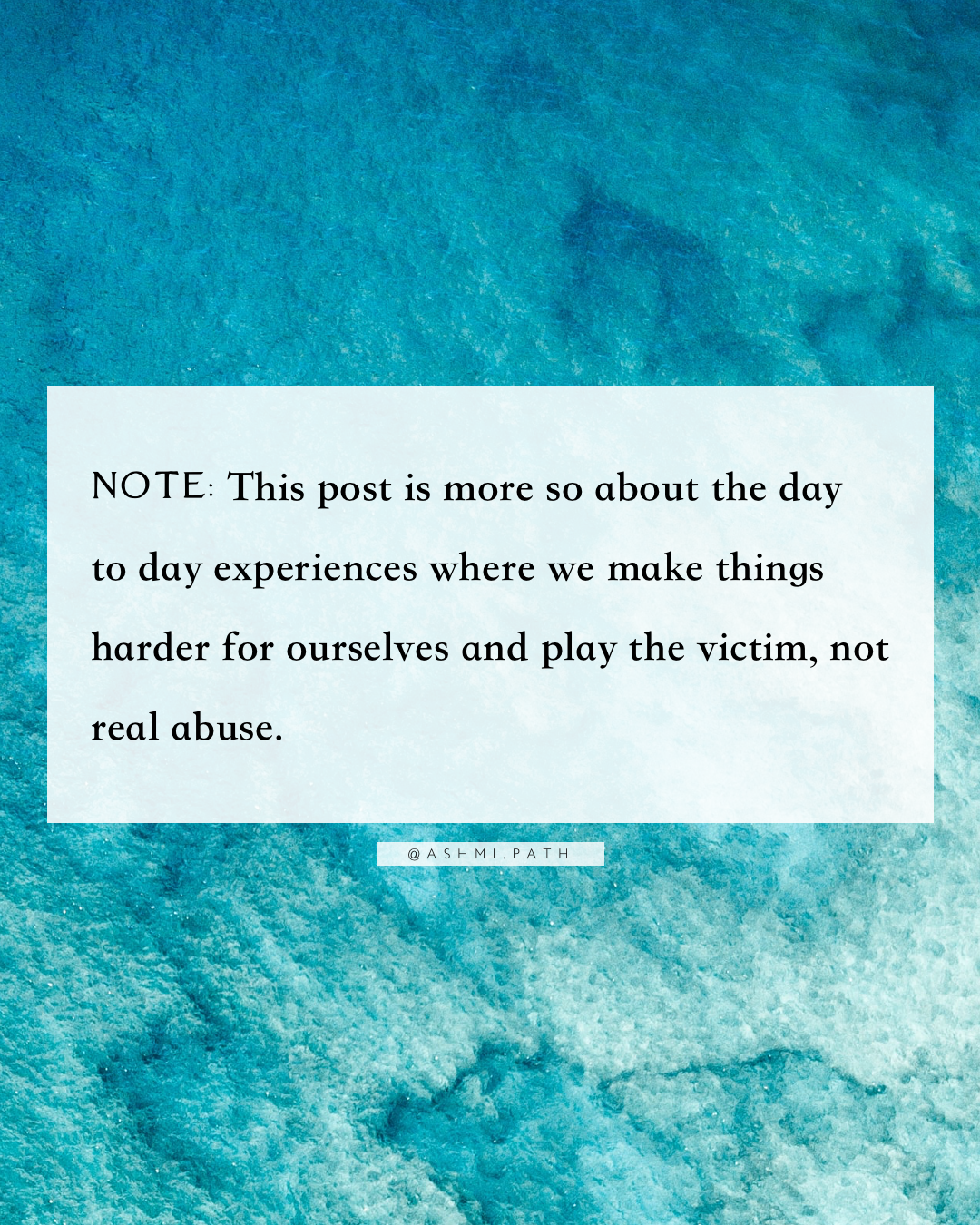 We are learning to speak up and stand up for yourselves, from a balanced place of trust.
YOU CANNOT FULLY SURRENDER FROM A PLACE OF VICTIMHOOD.
YOU FIND YOUR SURRENDER FROM A PLACE OF SELF-EMPOWERMENT.
They say you must let go of your attachment to the outcome to open up to your highest timeline.
But letting go doesn't always mean don't do anything.
Sometimes, you must take action — you must empower yourself and follow your intuition — in order to then be able to let go and trust, from a balanced place.
SELF-EMPOWERMENT CAN LOOK LIKE:
— Speaking up
— Setting boundaries
— Expressing how you feel
— Communicating what you need
— Making things right
— Forgiving
YOU CANNOT TRULY LET GO, FROM A DISEMPOWERED PLACE.
If you feel like a victim in a situation, if you feel unresolved angst, you will struggle to let go and trust.
A simple example:
You've paid for a service, but as a customer you feel dissatisfied and wronged.
Perhaps, if you can get to a place of true harmony within yourself, you may be willing (and able) to let it go.
But if you still feel upset, if you feel like it was wrong — maybe you need to speak up and communicate your feelings. Maybe you need to ask for a re-do or refund.
Maybe the lesson is about letting go. Or maybe, the lesson is about standing up for yourself — in order to find peace with the situation.
THERE IS MAGIC IN TAKING ACTION TO EMPOWER YOURSELF, WHILE ALSO DETACHING FROM THE OUTCOME AT THE SAME TIME.
This is where you lean into both your empowerment and your surrender.
For example:
You decide to speak up and share your dissatisfaction with the service. Now, you can be at peace that you have spoken up, you have done what you can. BUT at the same time, you can trust that it is unfolding as it's meant to for your highest good — and you can let go of your attachment to what happens next. Often, when you are able to both empower yourself AND let go at the same time, this is what opens you up to the highest path.
It is not really about the outcome. It is about clearing the stuck energy in yourself and creating space for emotional harmony.
YOU CAN TRUST THAT EVERYTHING IS UNFOLDING FOR YOUR HIGHEST GOOD, WITHOUT BEING A DOORMAT IN YOUR LIFE.
This deep trust comes from a place of empowerment — of knowing your worth, speaking your truth — and THEN trusting it is all unfolding for you.
NOTE: This post is more so about the day to day experiences where we make things harder for ourselves and play the victim, not real abuse.
Written with love,
Ashmi