Finding Union Within Yourself + Next Ceremony on Ascension in 2 Days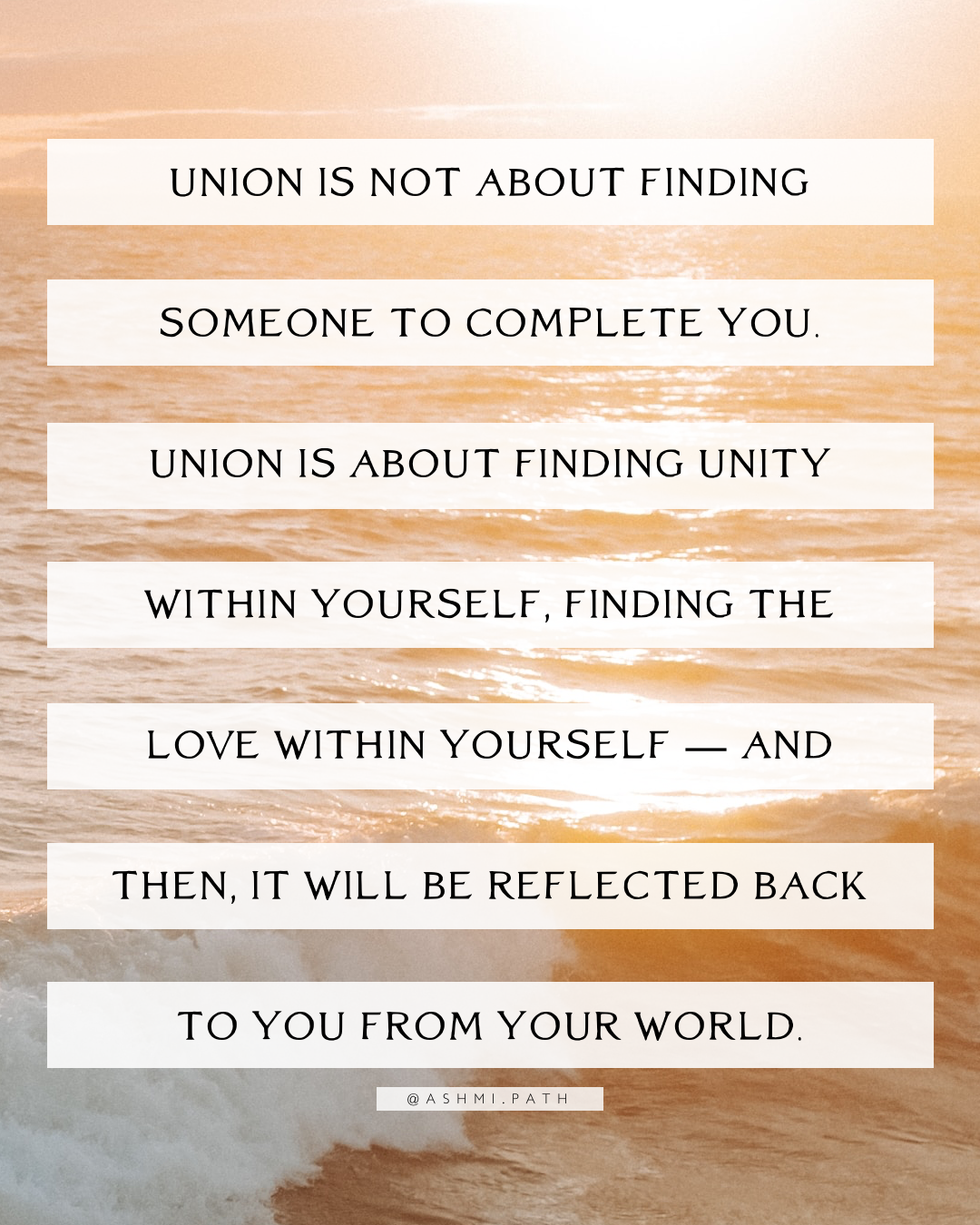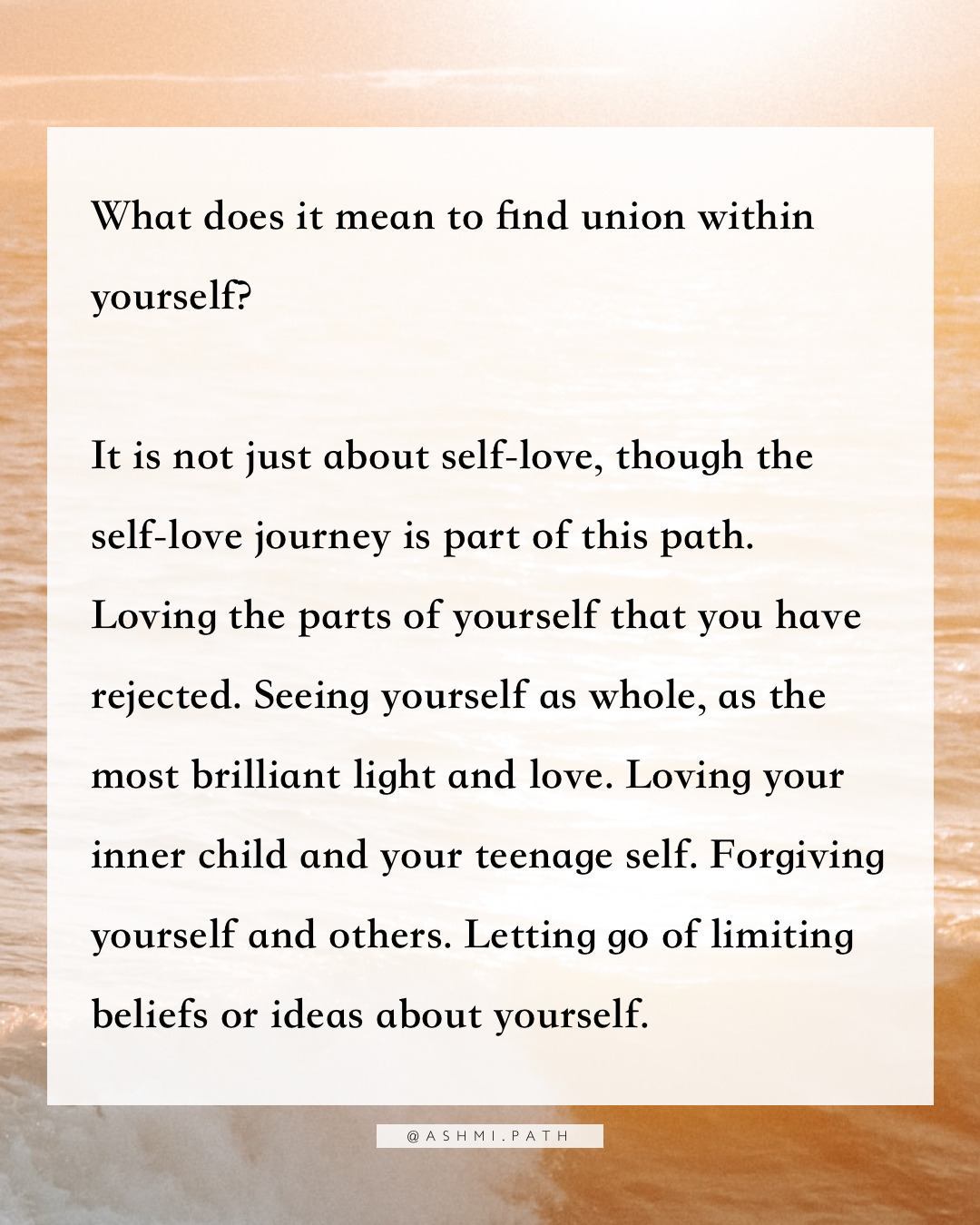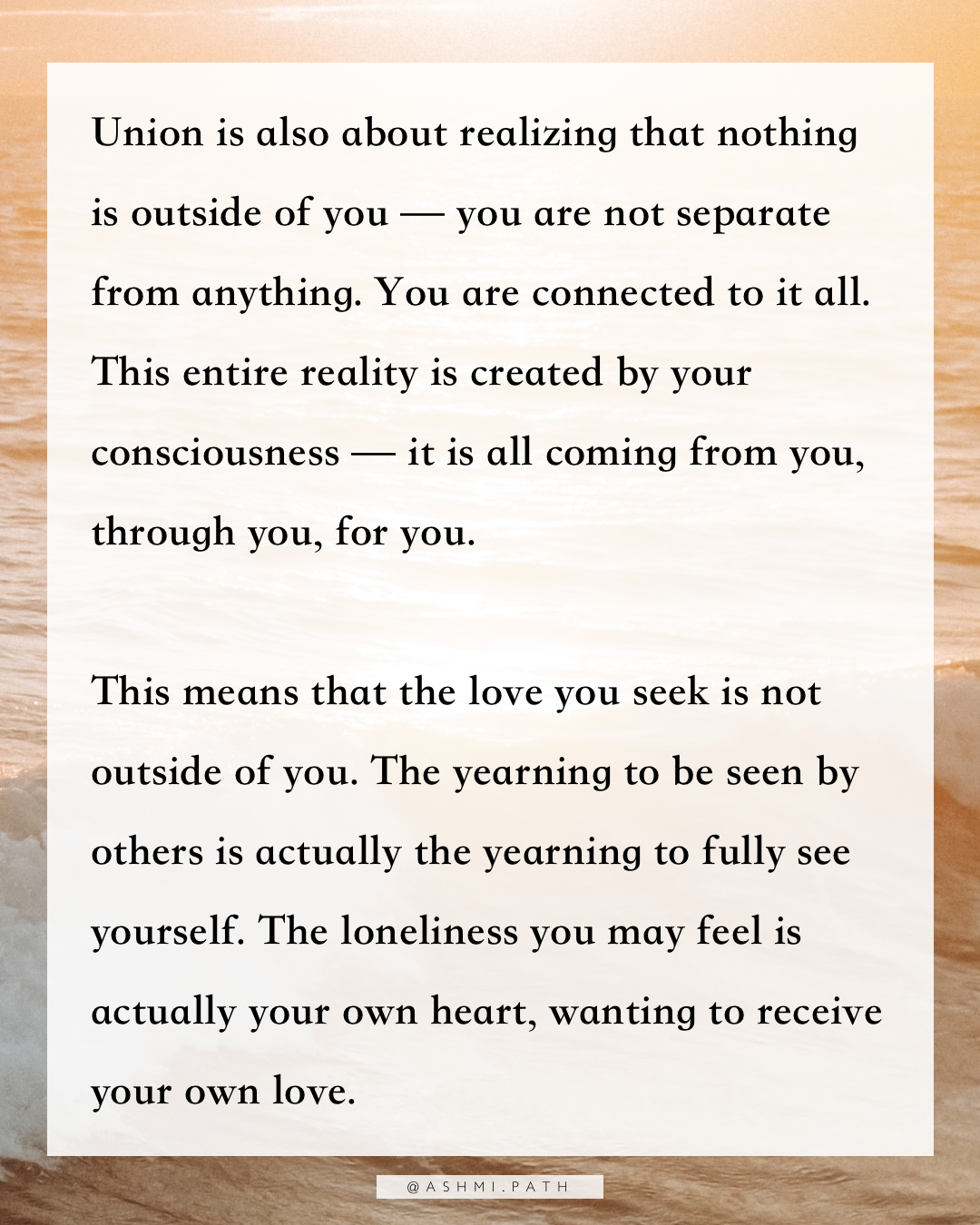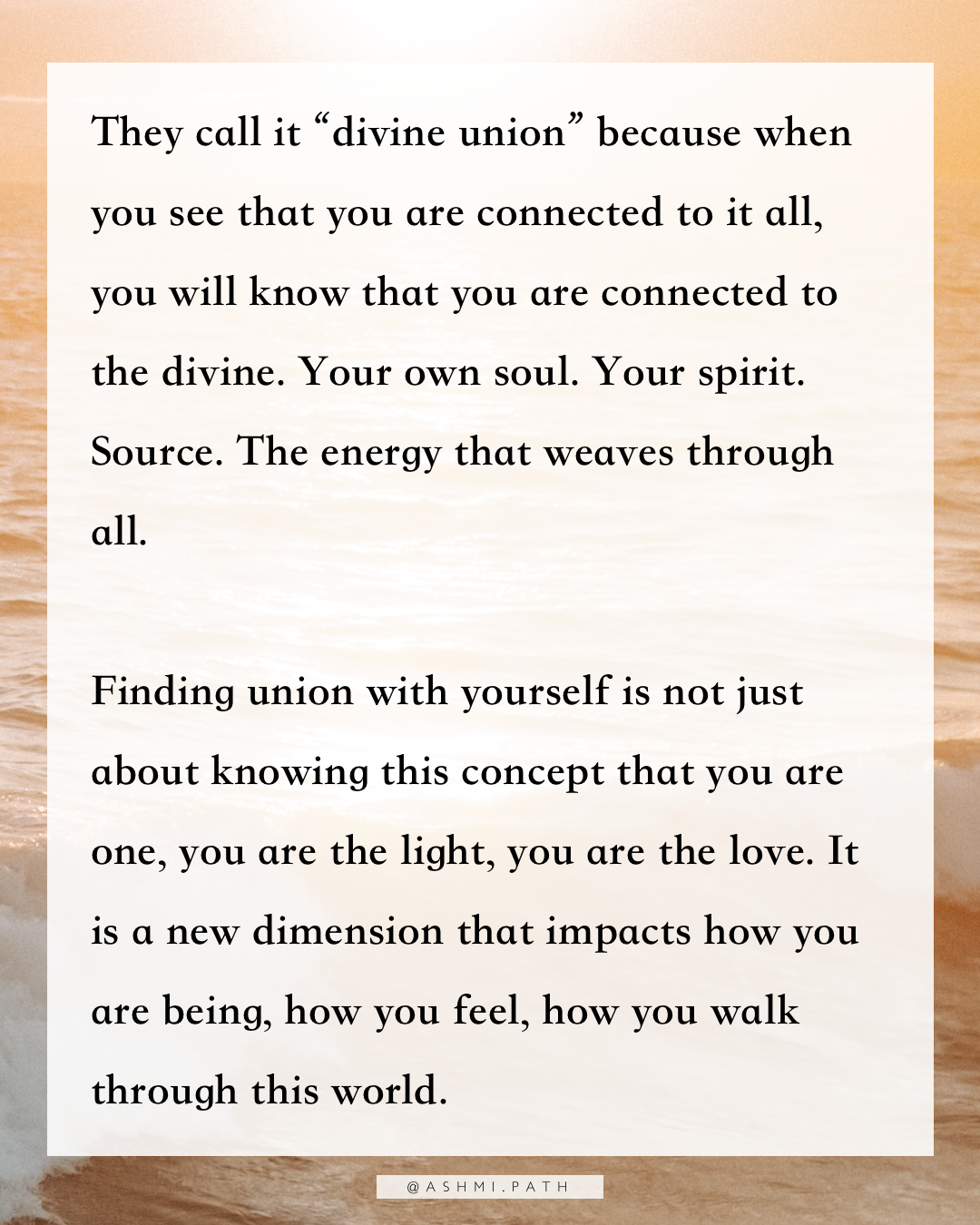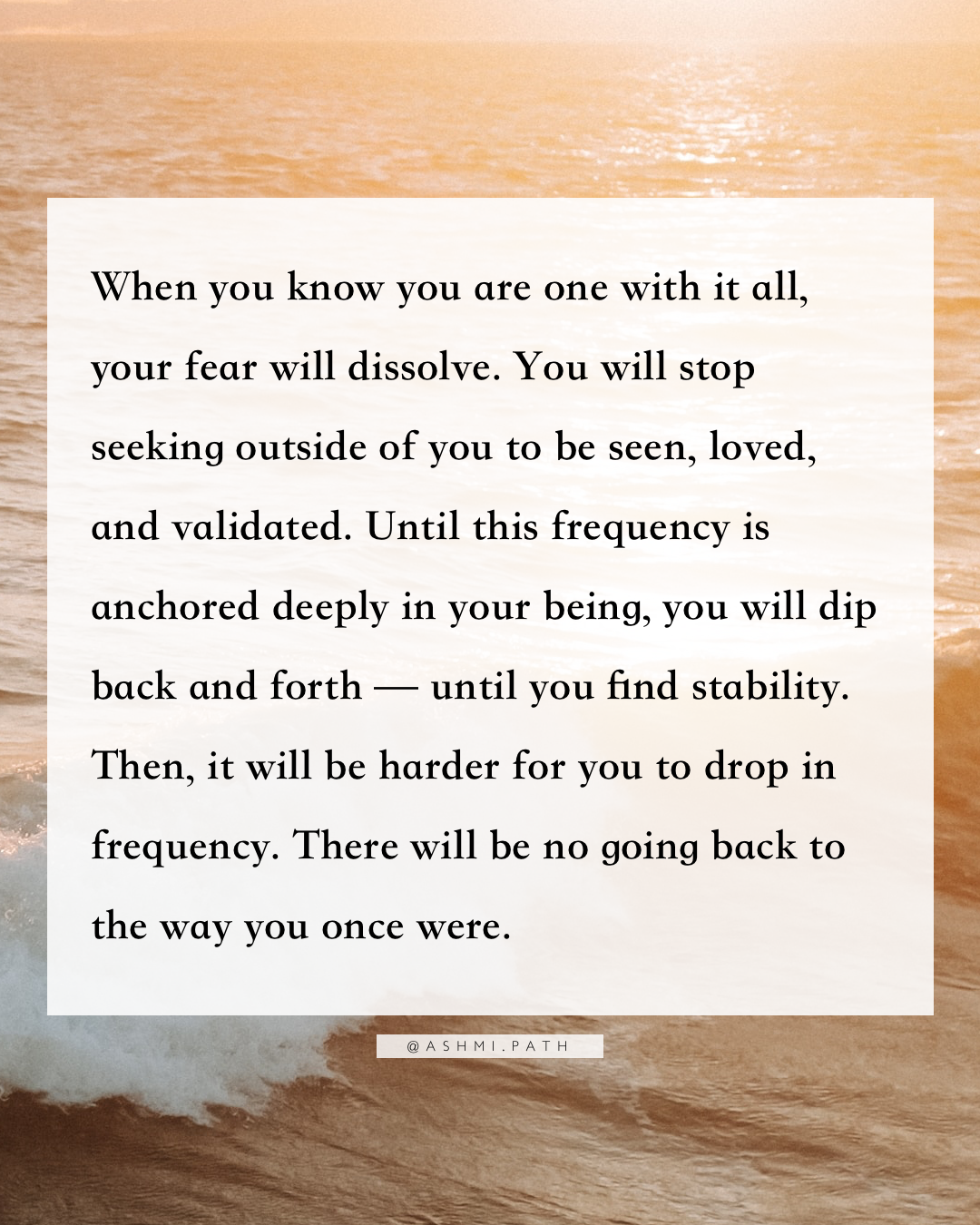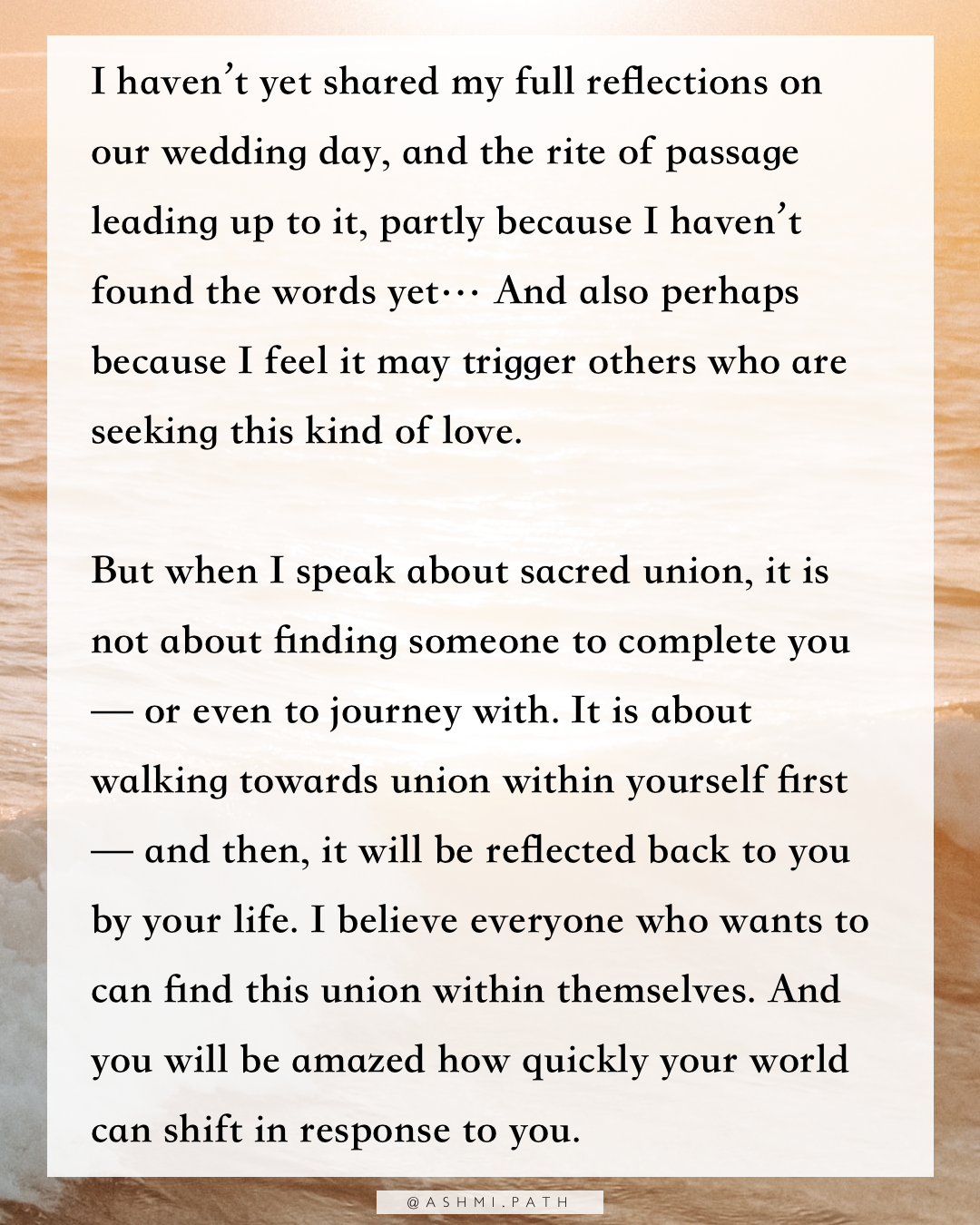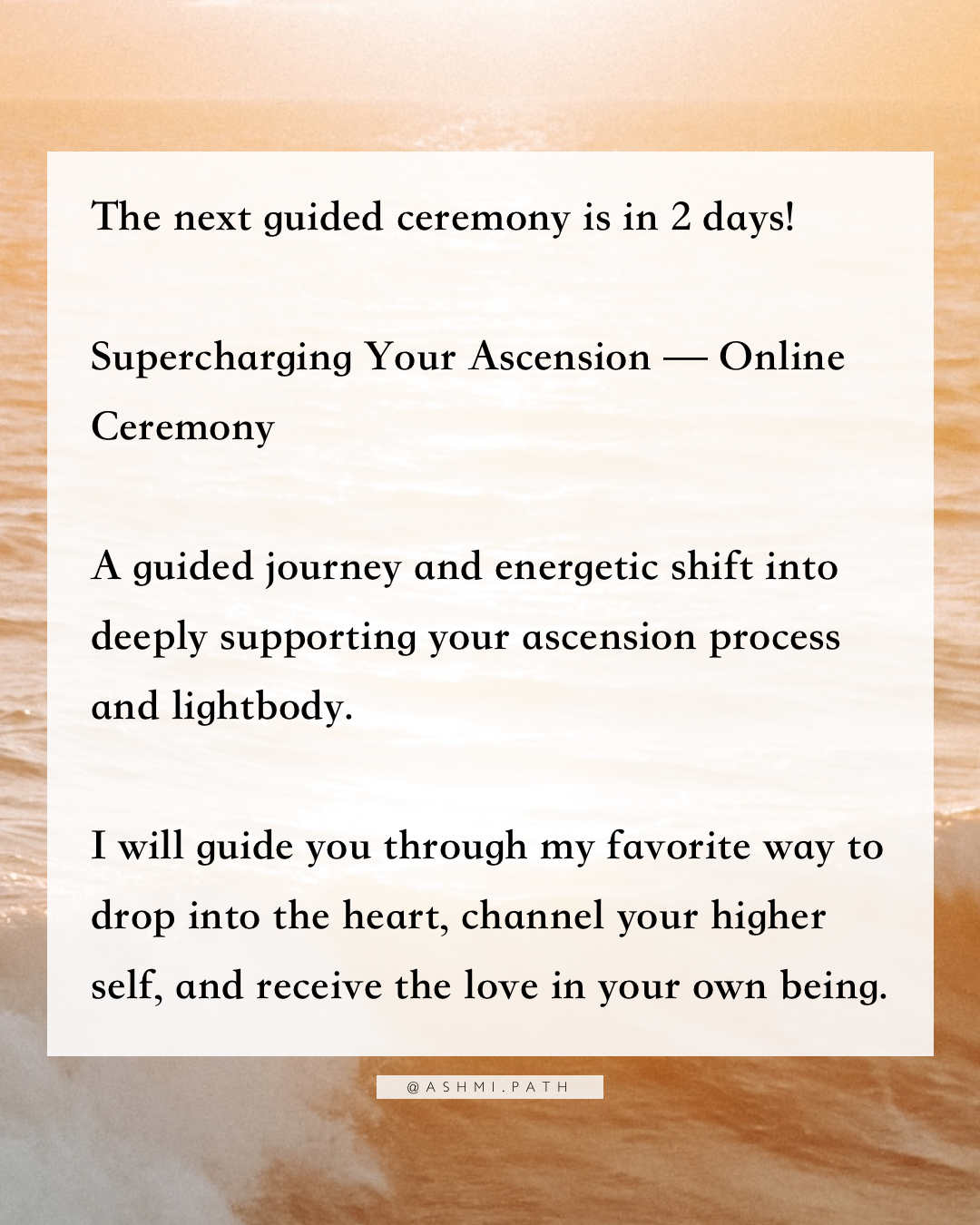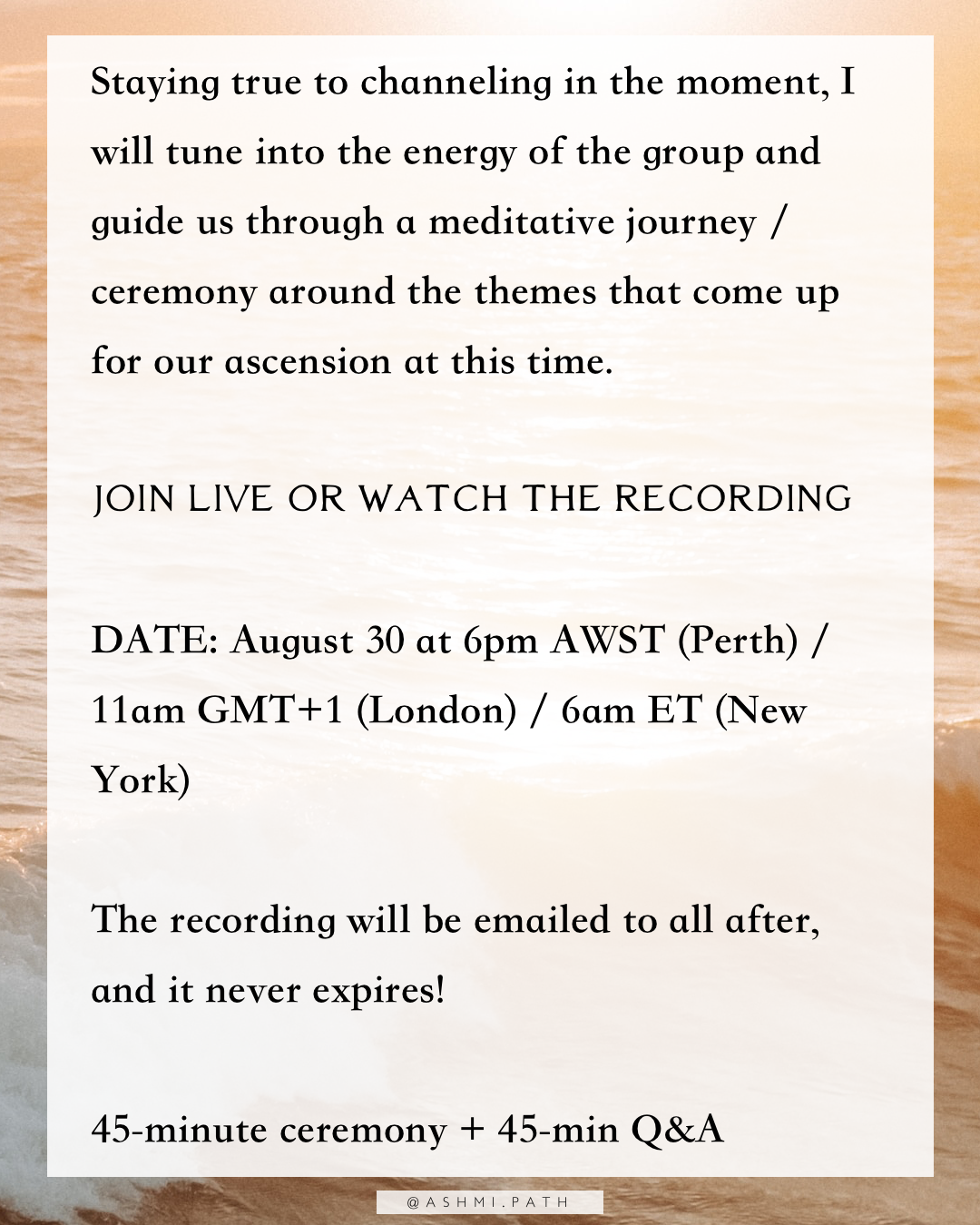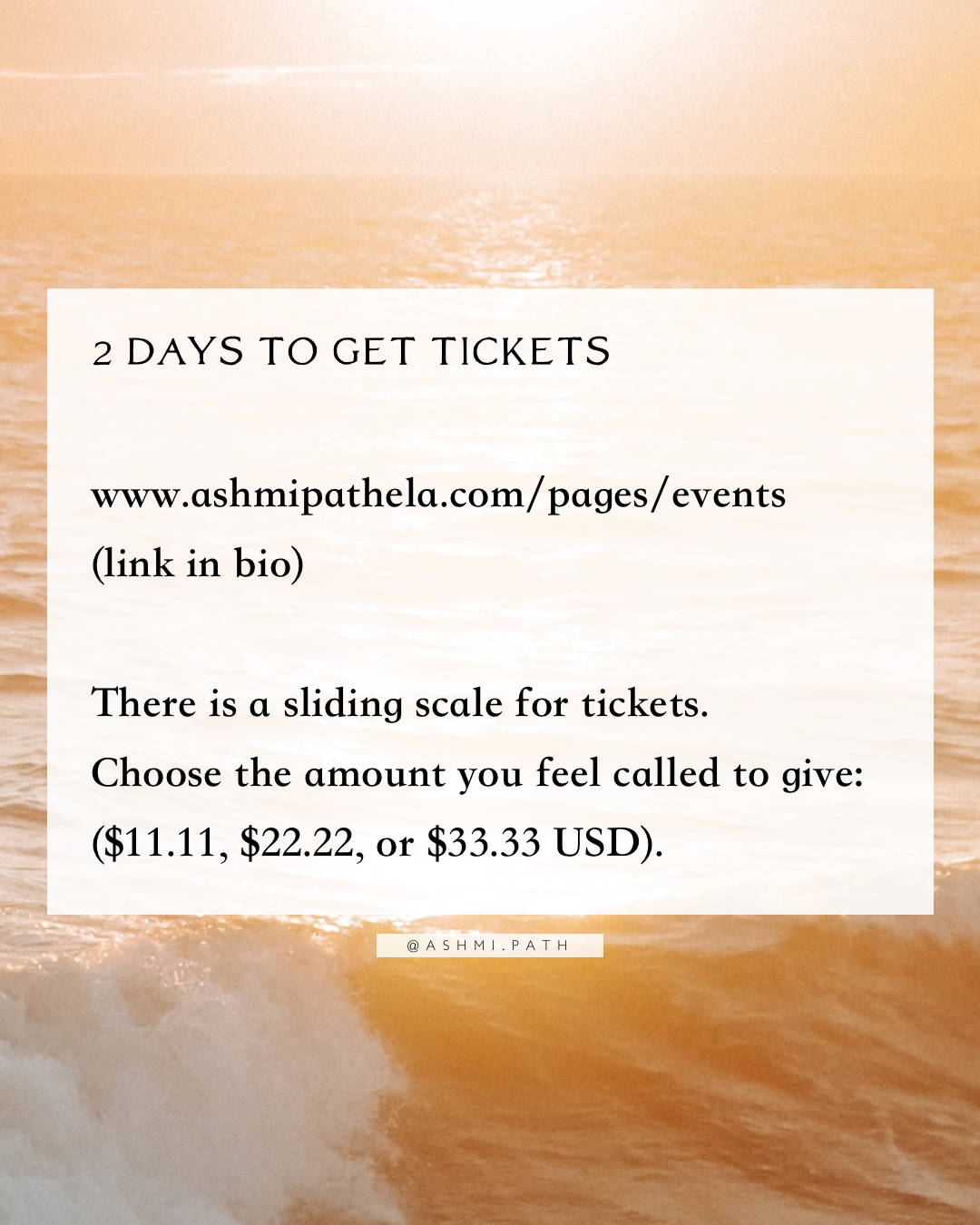 Paid members can get the Zoom link to the ceremony and all previous recordings here: https://www.ashmipath.com/tag/monthly-ceremonies/
~~~
UNION IS NOT ABOUT FINDING SOMEONE TO COMPLETE YOU.
UNION IS ABOUT FINDING UNITY WITHIN YOURSELF, FINDING THE LOVE WITHIN YOURSELF — AND THEN, IT WILL BE REFLECTED BACK TO YOU FROM YOUR WORLD.
What does it mean to find union within yourself?
It is not just about self-love, though the self-love journey is part of this path.  Loving the parts of yourself that you have rejected. Seeing yourself as whole, as the most brilliant light and love. Loving your inner child and your teenage self. Forgiving yourself and others. Letting go of limiting beliefs or ideas about yourself.
Union is also about realizing that nothing is outside of you — you are not separate from anything. You are connected to it all. This entire reality is created by your consciousness — it is all coming from you, through you, for you.
This means that the love you seek is not outside of you. The yearning to be seen by others is actually the yearning to fully see yourself. The loneliness you may feel is actually your own heart, wanting to receive your own love.
They call it "divine union" because when you see that you are connected to it all, you will know that you are connected to the divine. Your own soul. Your spirit. Source. The energy that weaves through all.
Finding union with yourself is not just about knowing this concept that you are one, you are the light, you are the love. It is a new dimension that impacts how you are being, how you feel, how you walk through this world.
When you know you are one with it all, your fear will dissolve. You will stop seeking outside of you to be seen, loved, and validated. Until this frequency is anchored deeply in your being, you will dip back and forth — until you find stability. Then, it will be harder for you to drop in frequency. There will be no going back to the way you once were.
I haven't yet shared my full reflections on our wedding day, and the rite of passage leading up to it, partly because I haven't found the words yet… And also perhaps because I feel it may trigger others who are seeking this kind of love.
But when I speak about sacred union, it is not about finding someone to complete you — or even to journey with. It is about walking towards union within yourself first — and then, it will be reflected back to you by your life. I believe everyone who wants to can find this union within themselves. And you will be amazed how quickly your world can shift in response to you.
The next guided ceremony is in 2 days!
Supercharging Your Ascension — Online Ceremony
A guided journey and energetic shift into deeply supporting your ascension process and lightbody.
Staying true to channeling in the moment, I will tune into the energy of the group and guide us through a meditative journey / ceremony around the themes that come up for our ascension at this time.
JOIN LIVE OR WATCH THE RECORDING
DATE: August 30 at 6pm AWST (Perth) / 11am GMT+1 (London) / 6am ET (New York)
The recording will be emailed to all after, and it never expires!
Format: 1.5 hour group video call on Zoom
Guided ceremony/meditation: 45 minutes
Open sharing and Q&A: 45 minutes
You are welcome to join via video or just listen in, whatever feels best to you! Ceremonial cacao is optional  — you can find it at a natural food store near you.
TICKETS
www.ashmipathela.com/pages/events
There is a sliding scale for tickets.
Choose the amount you feel called to give: ($11.11, $22.22, or $33.33 USD).