What Happens When You Feel a Lull in Energy / Disconnection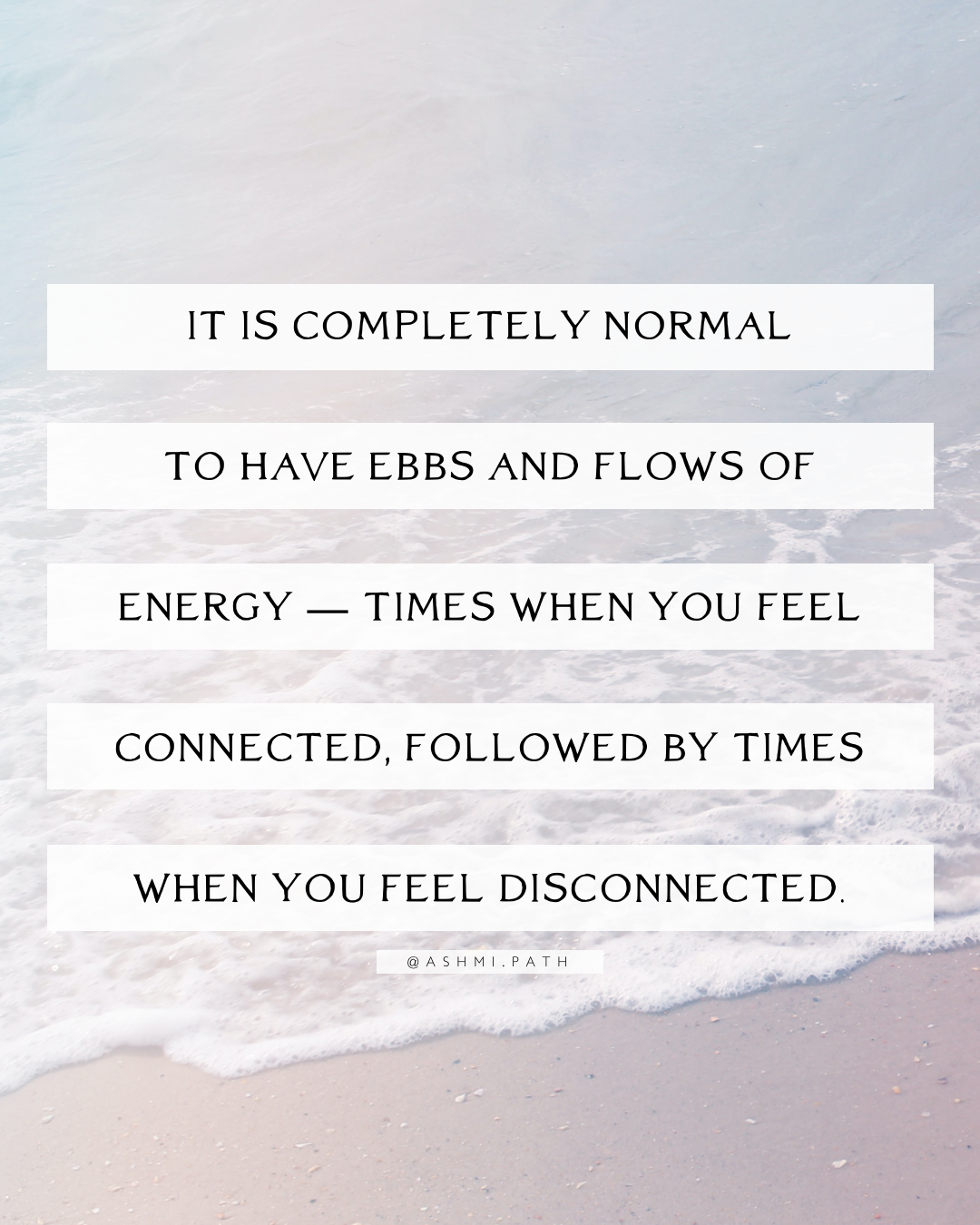 An important message more people need to hear about their ascension: riding the waves, feeling the ebbs and flows...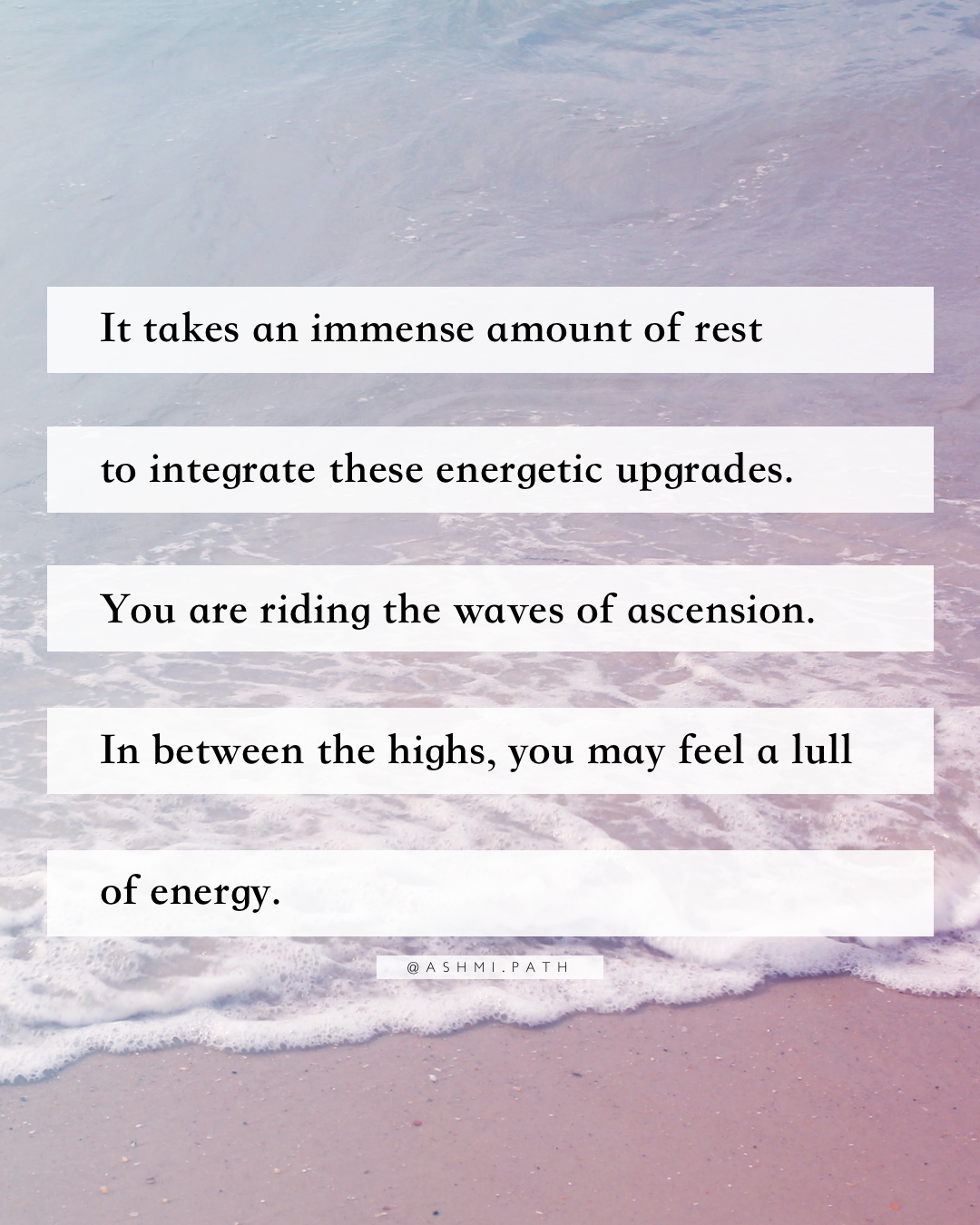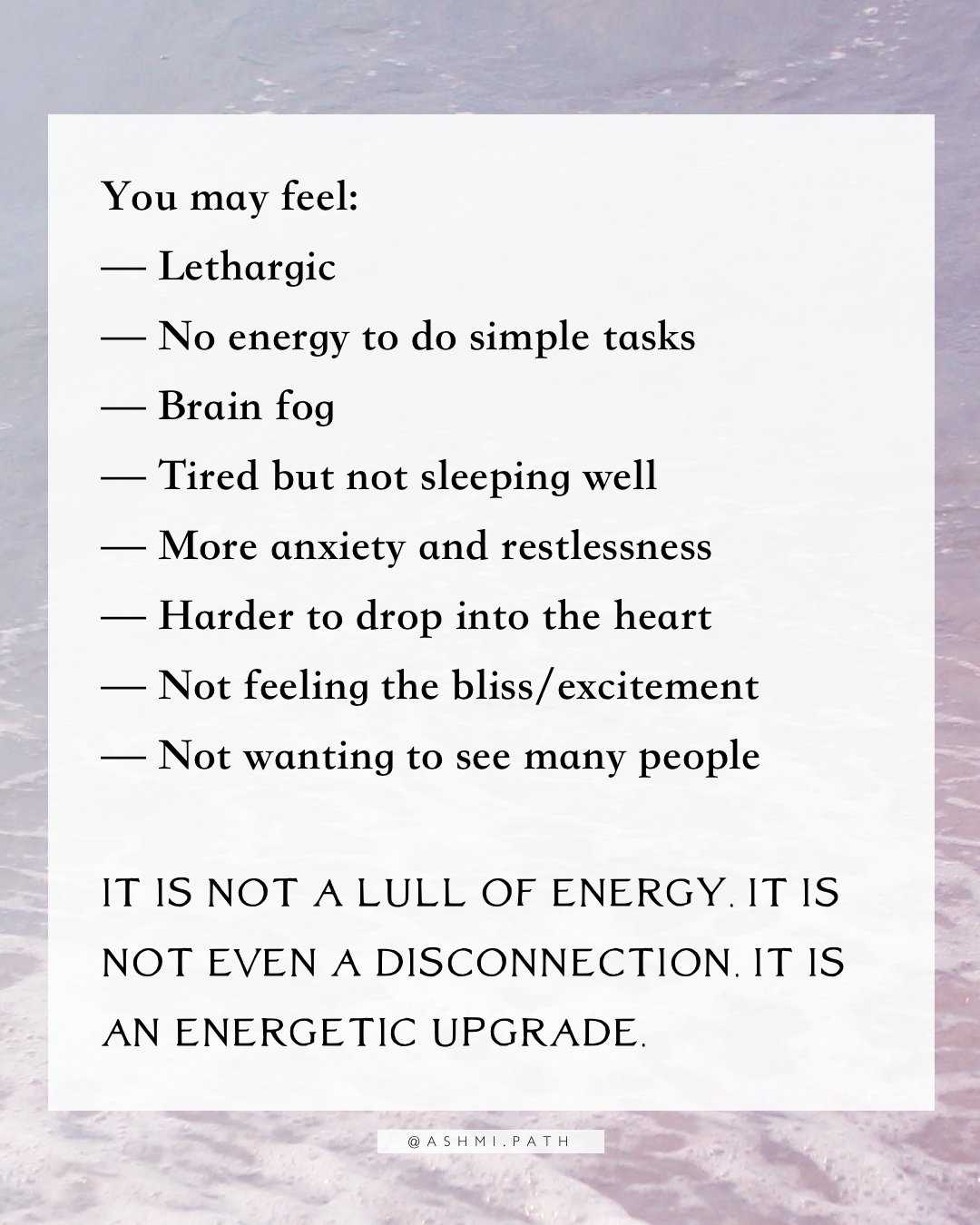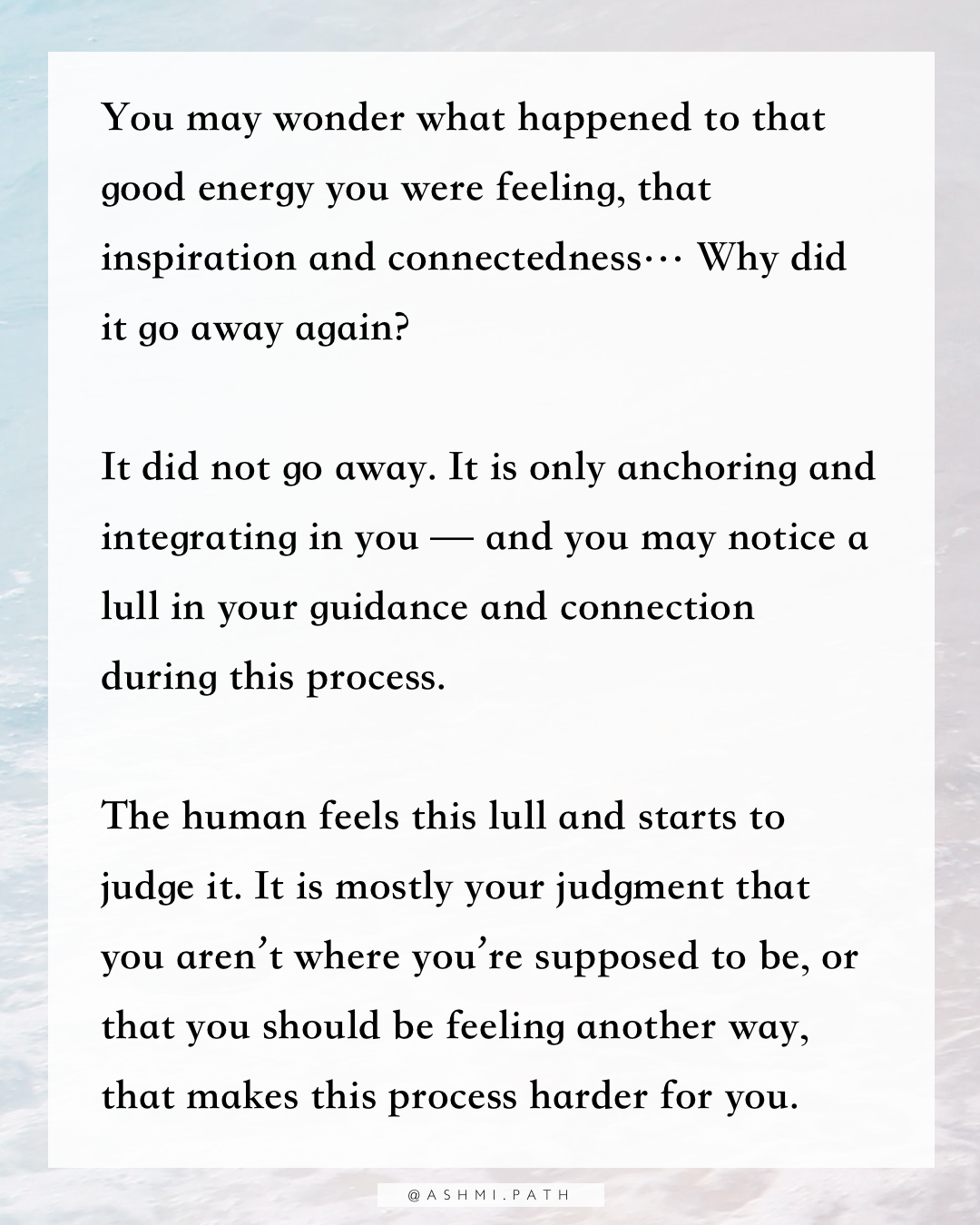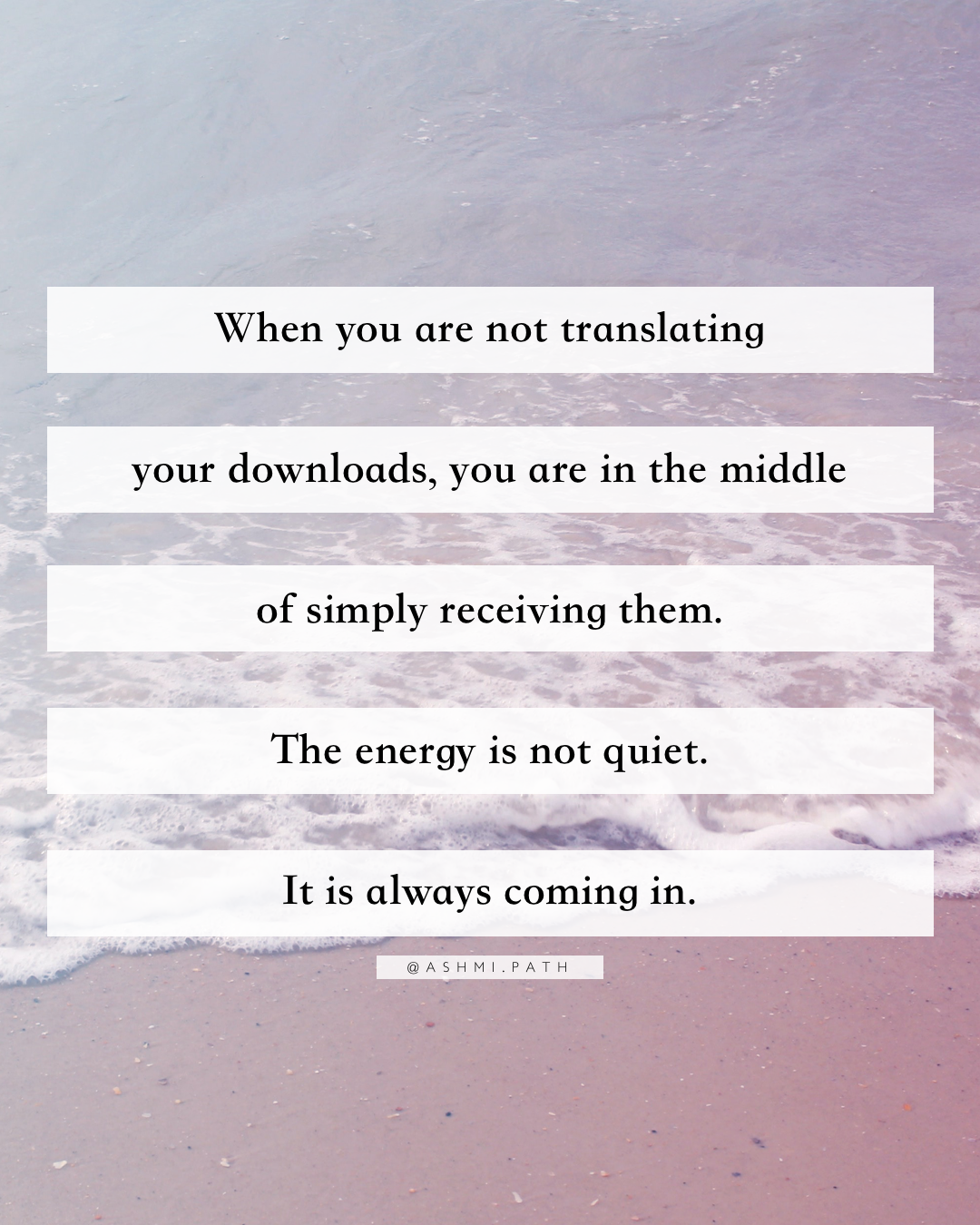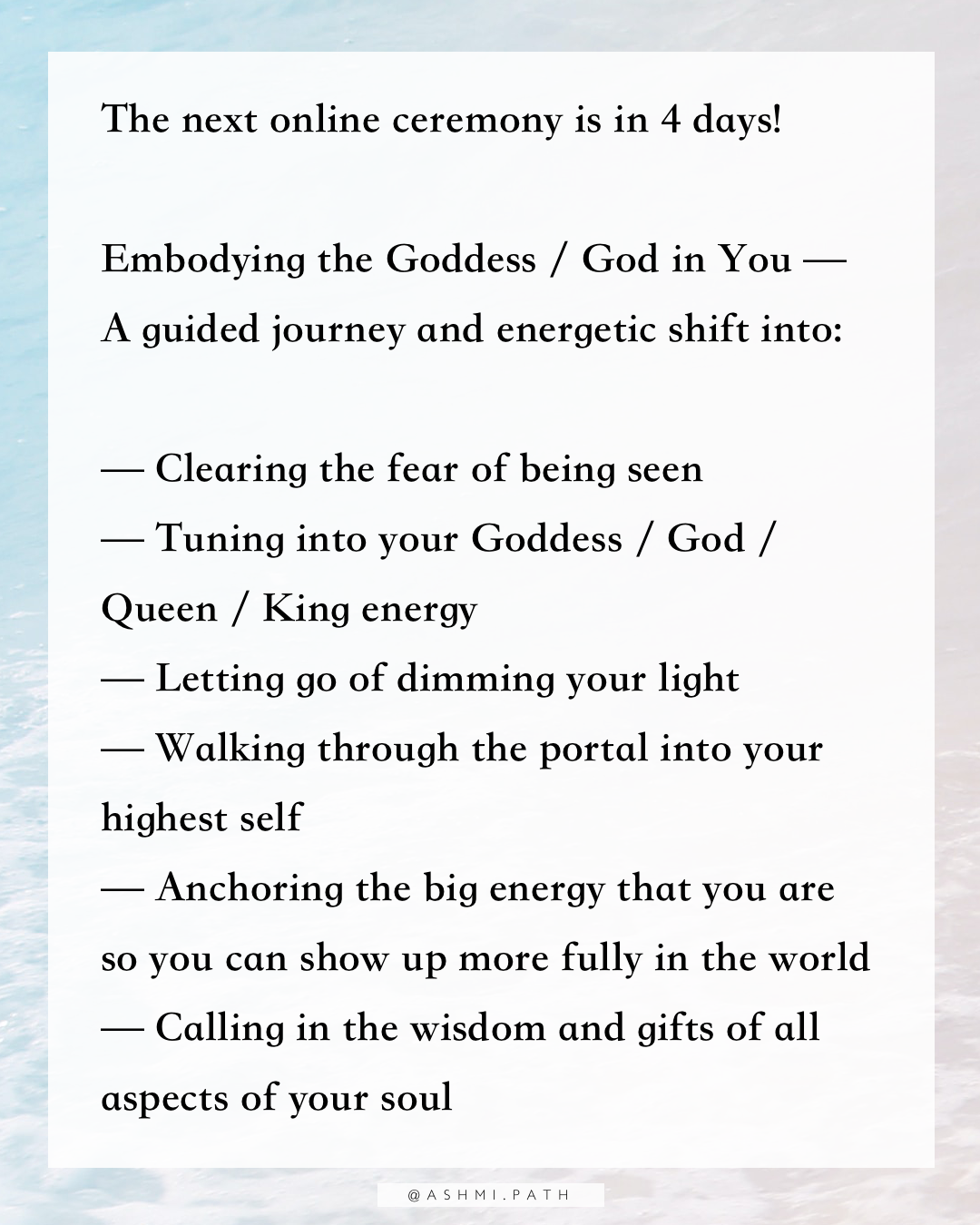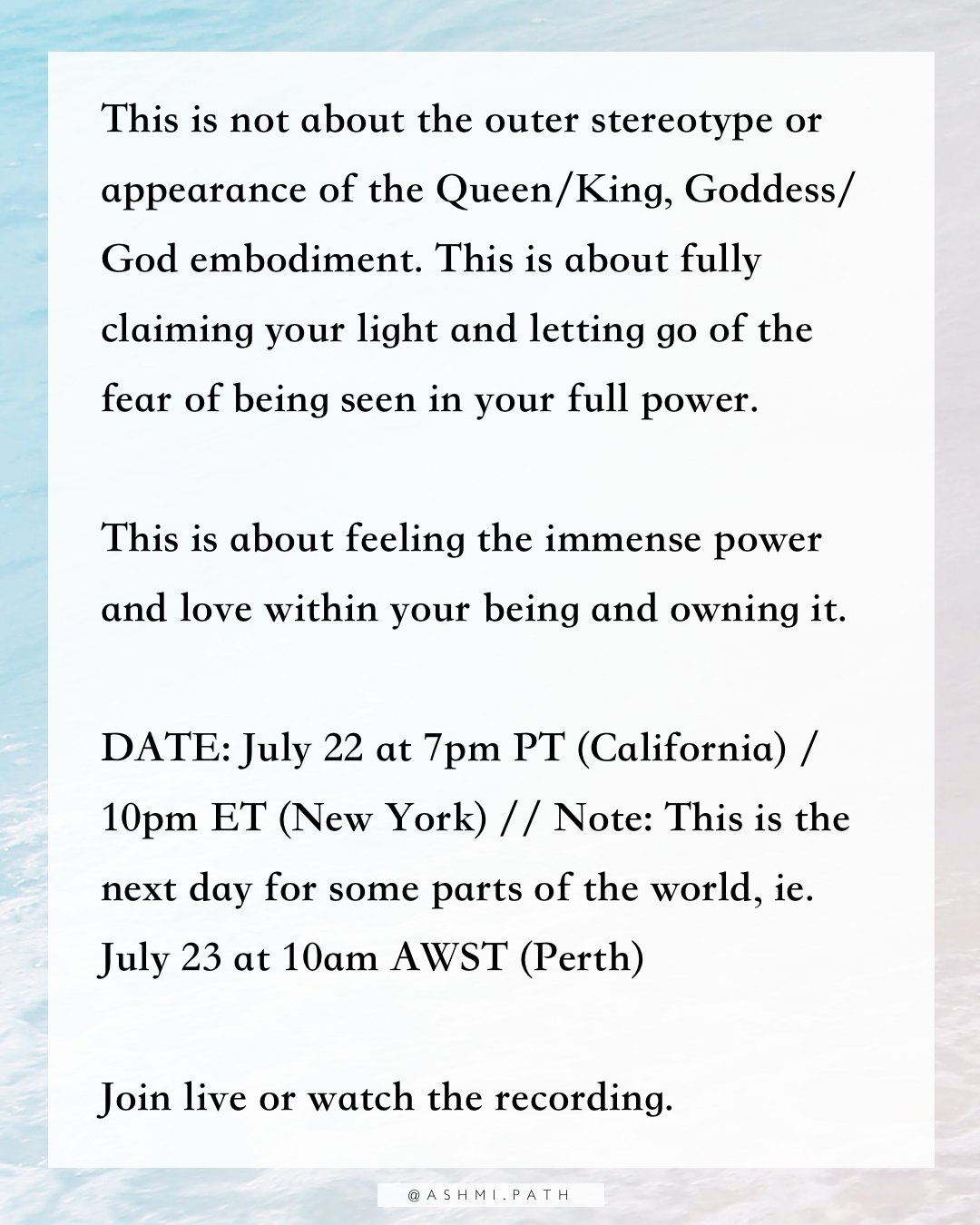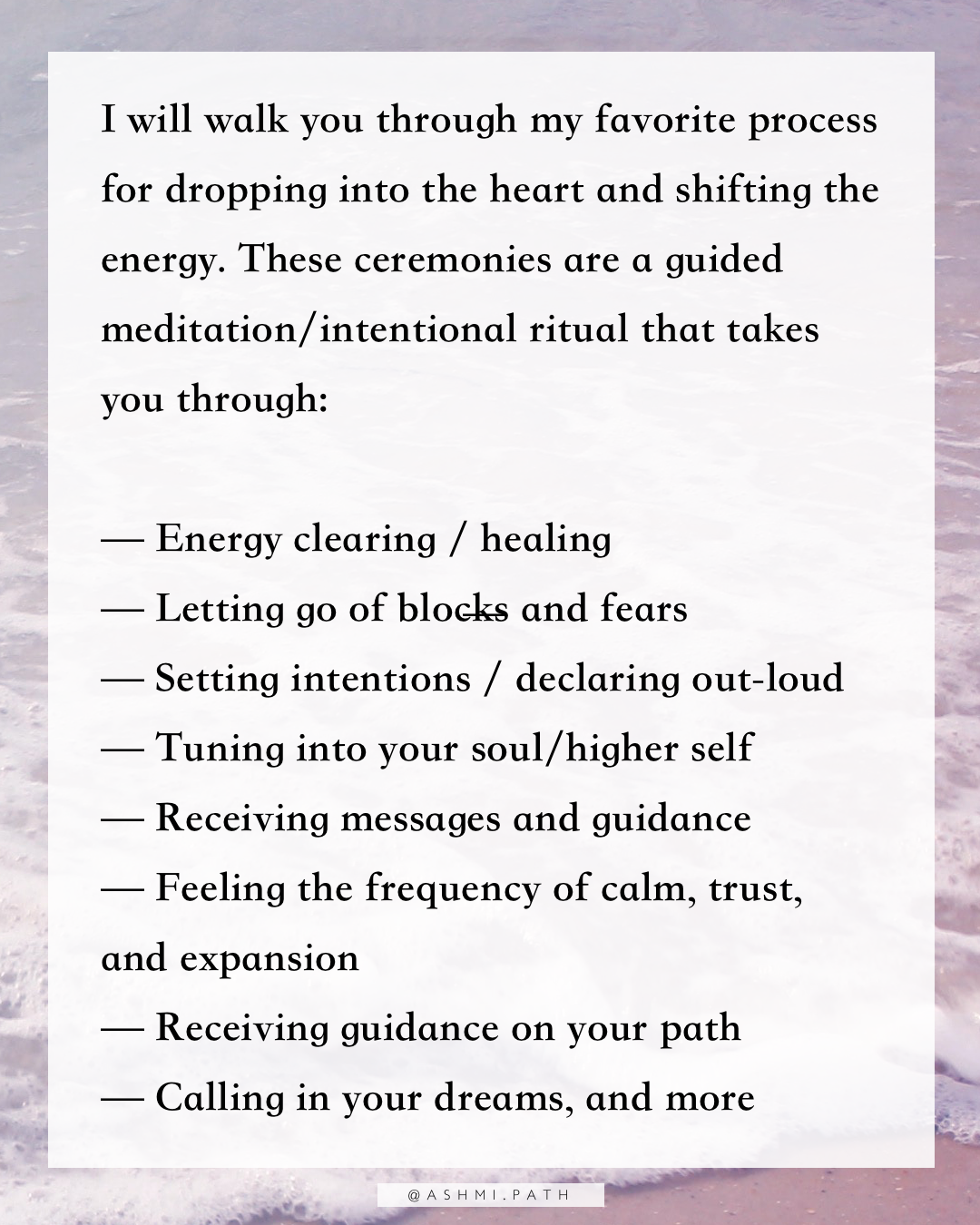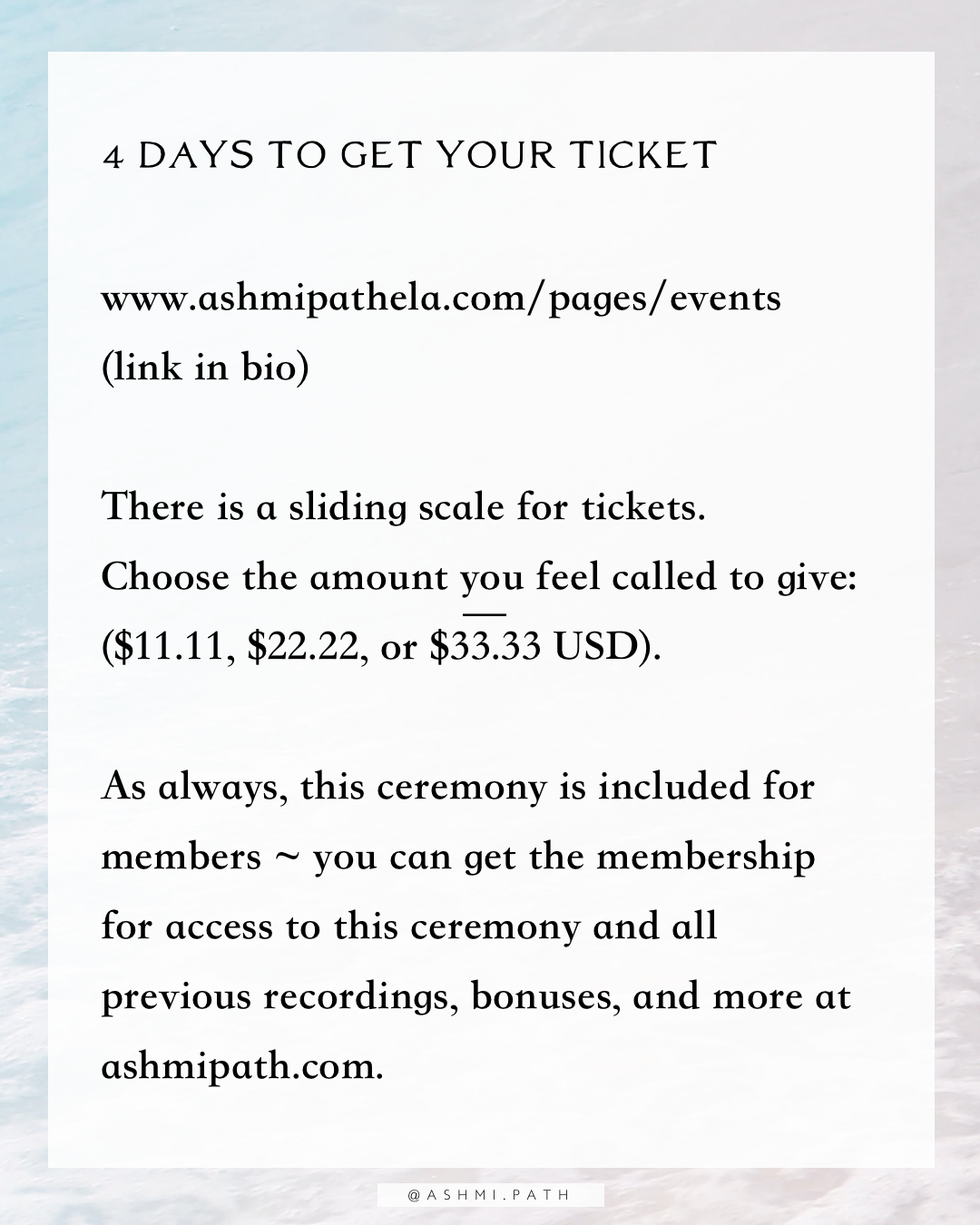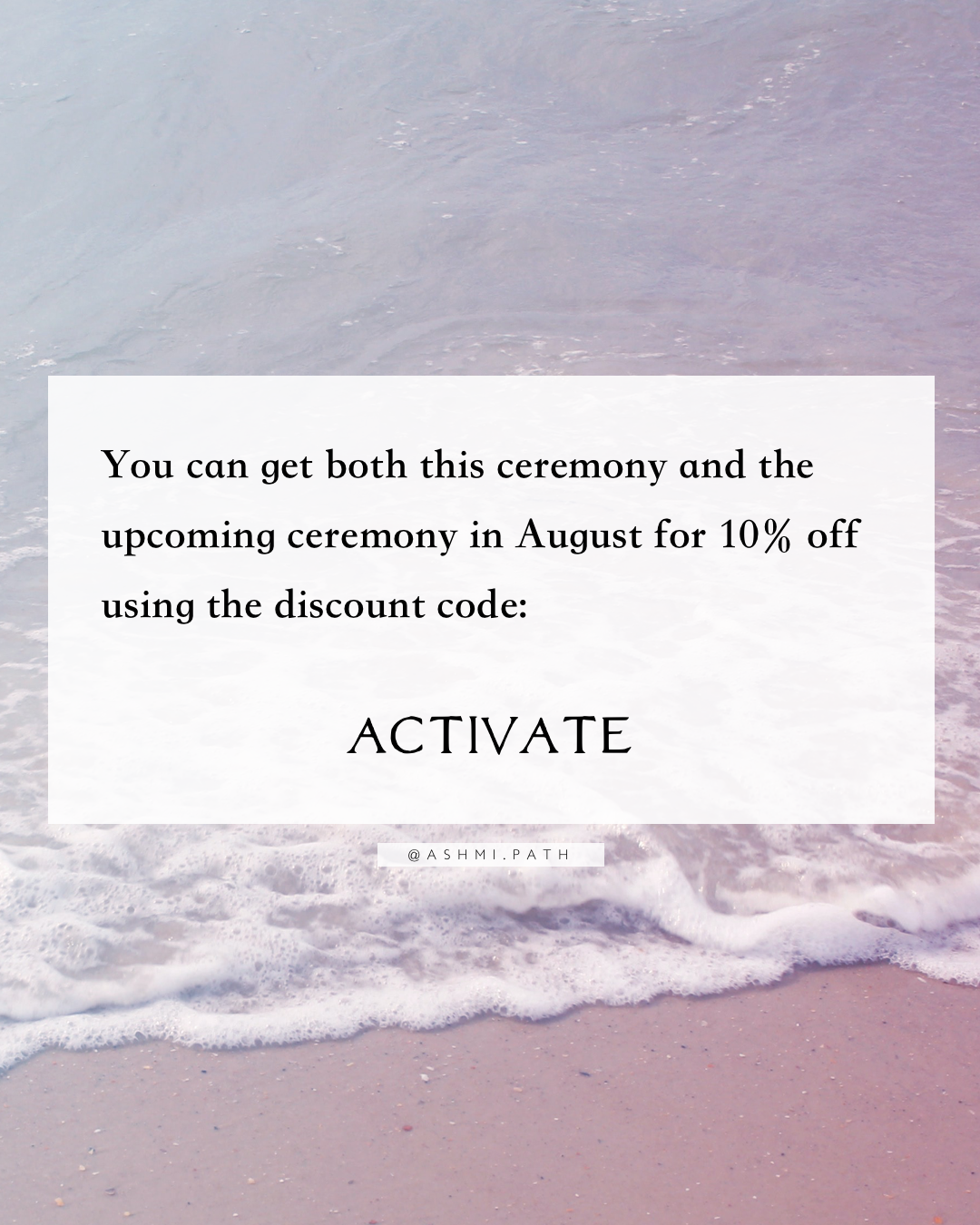 IT IS COMPLETELY NORMAL TO HAVE EBBS AND FLOWS OF ENERGY — TIMES WHEN YOU FEEL CONNECTED, FOLLOWED BY TIMES WHEN YOU FEEL DISCONNECTED.
It takes an immense amount of rest to integrate these energetic upgrades. You are riding the waves of ascension. In between the highs, you may feel a lull of energy.
You may feel:
— Lethargic
— No energy to do simple tasks
— Brain fog
— Tired but not sleeping well
— More anxiety and restlessness
— Harder to drop into the heart
— Not feeling the bliss/excitement
— Not wanting to see many people
IT IS NOT A LULL OF ENERGY. IT IS NOT EVEN A DISCONNECTION. IT IS AN ENERGETIC UPGRADE.
You may wonder what happened to that good energy you were feeling, that inspiration and connectedness… Why did it go away again?
It did not go away. It is only anchoring and integrating in you — and you may notice a lull in your guidance and connection during this process.
The human feels this lull and starts to judge it. It is mostly your judgment that you aren't where you're supposed to be, or that you should be feeling another way, that makes this process harder for you.
When you are not translating your downloads, you are in the middle of simply receiving them.
The energy is not quiet. It is always coming in.
The next online ceremony is in 4 days!
Embodying the Goddess / God in You — Online Guided Ceremony
A guided journey and energetic shift into:
— Clearing the fear of being seen AS your light
— Tuning into your Goddess / God / Queen / King energy
— Letting go of dimming your light
— Walking through the portal into your highest self
— Anchoring the big energy that you are so you can show up more fully in the world
— Calling in the wisdom and gifts of all aspects of your soul
This is not about the outer stereotype or appearance of the Queen/King, Goddess/God embodiment. This is about fully claiming your light and letting go of the fear of being seen in your full power.
This is about feeling the immense power and love within your being and owning it.
I will walk you through my favorite process for dropping into the heart and shifting the energy. These ceremonies are a guided meditation/intentional ritual that takes you through:
Energy clearing / healing
Letting go of blocks and fears
Setting intentions / declaring out-loud
Tuning into your soul/higher self
Receiving messages and guidance
Feeling the frequency of calm, trust, and expansion
Receiving clarity and guidance on your path
Calling in your dreams
And more
JOIN LIVE OR WATCH THE RECORDING
DATE: July 22 at 7pm PT (California) / 10pm ET (New York)
Note: This is the next day for some parts of the world, ie. July 23 at 10am AWST (Perth)
The recording will be emailed to all after, and it never expires!
Format: 1.5 hour group video call on Zoom
Guided ceremony/meditation: 45 minutes
Open sharing and Q&A: 45 minutes
You are welcome to join via video or just listen in, whatever feels best to you! Ceremonial cacao is optional  — you can find it at a natural food store near you.
TICKETS
www.ashmipathela.com/pages/events
There is a sliding scale for tickets.
Choose the amount you feel called to give: ($11.11, $22.22, or $33.33 USD).
As always, this ceremony is included for members ~ you can get the membership for access to this ceremony and all previous recordings, bonuses, and more at ashmipath.com > Monthly Ceremonies.
Written with love,
Ashmi