When the Mystical Becomes Normal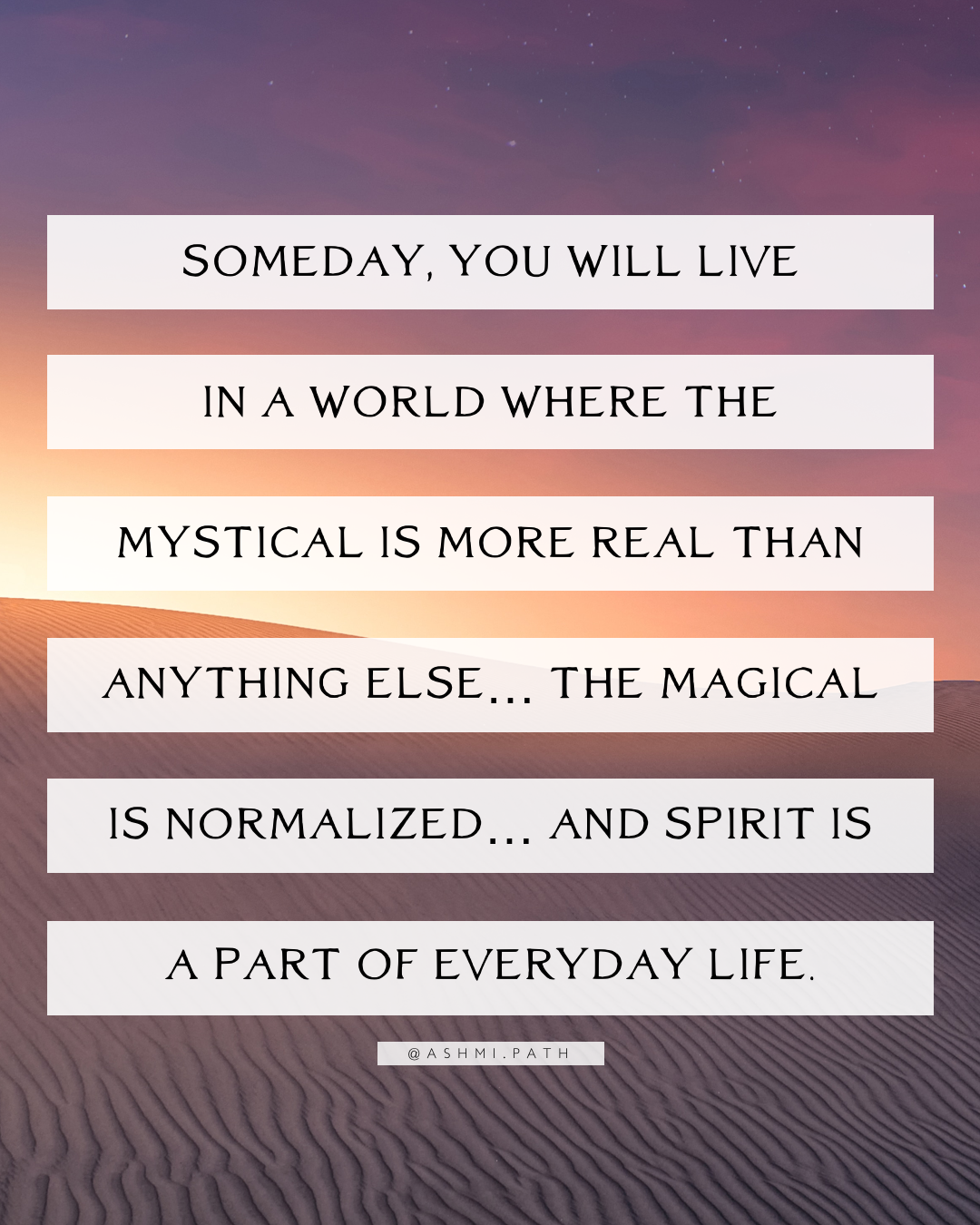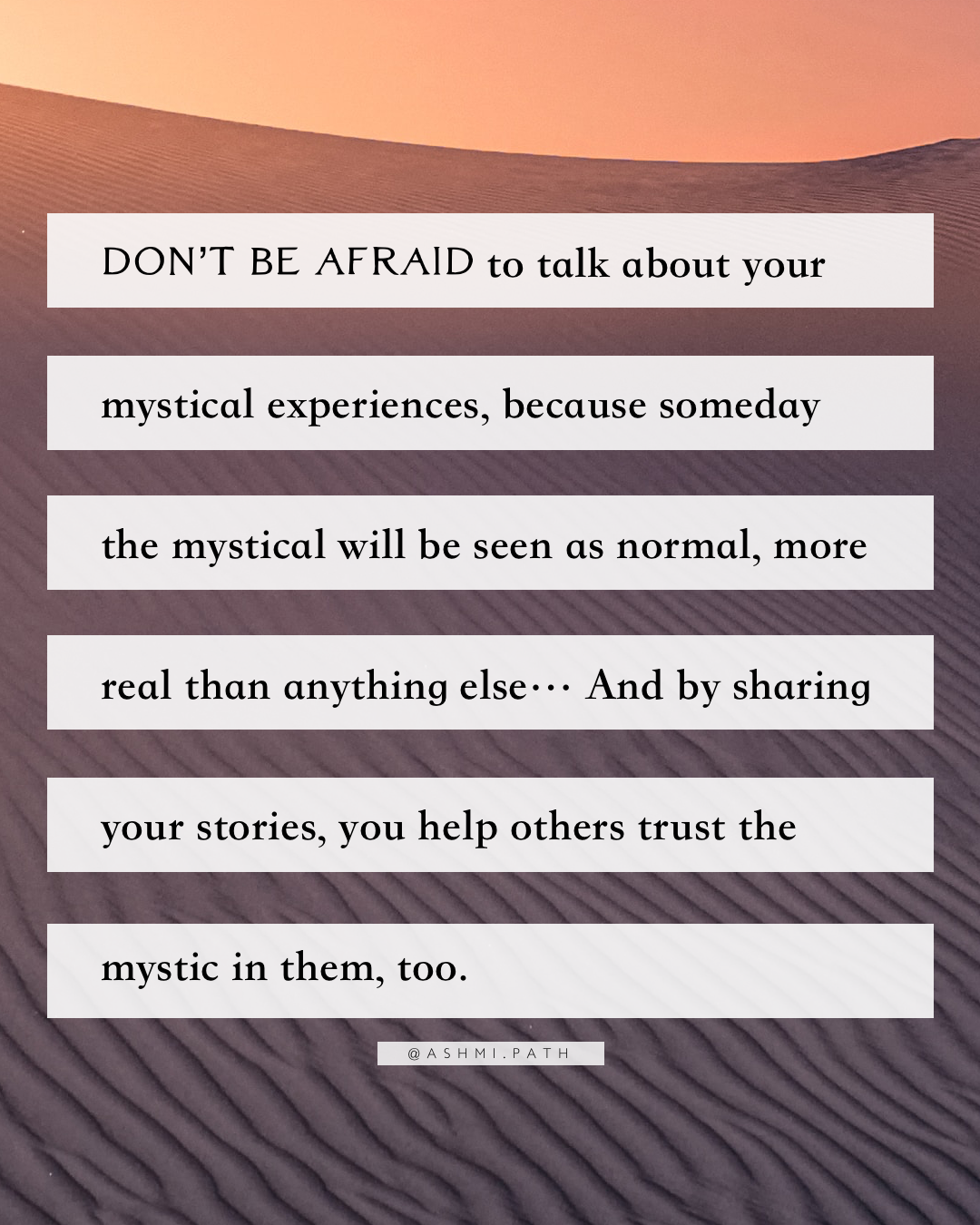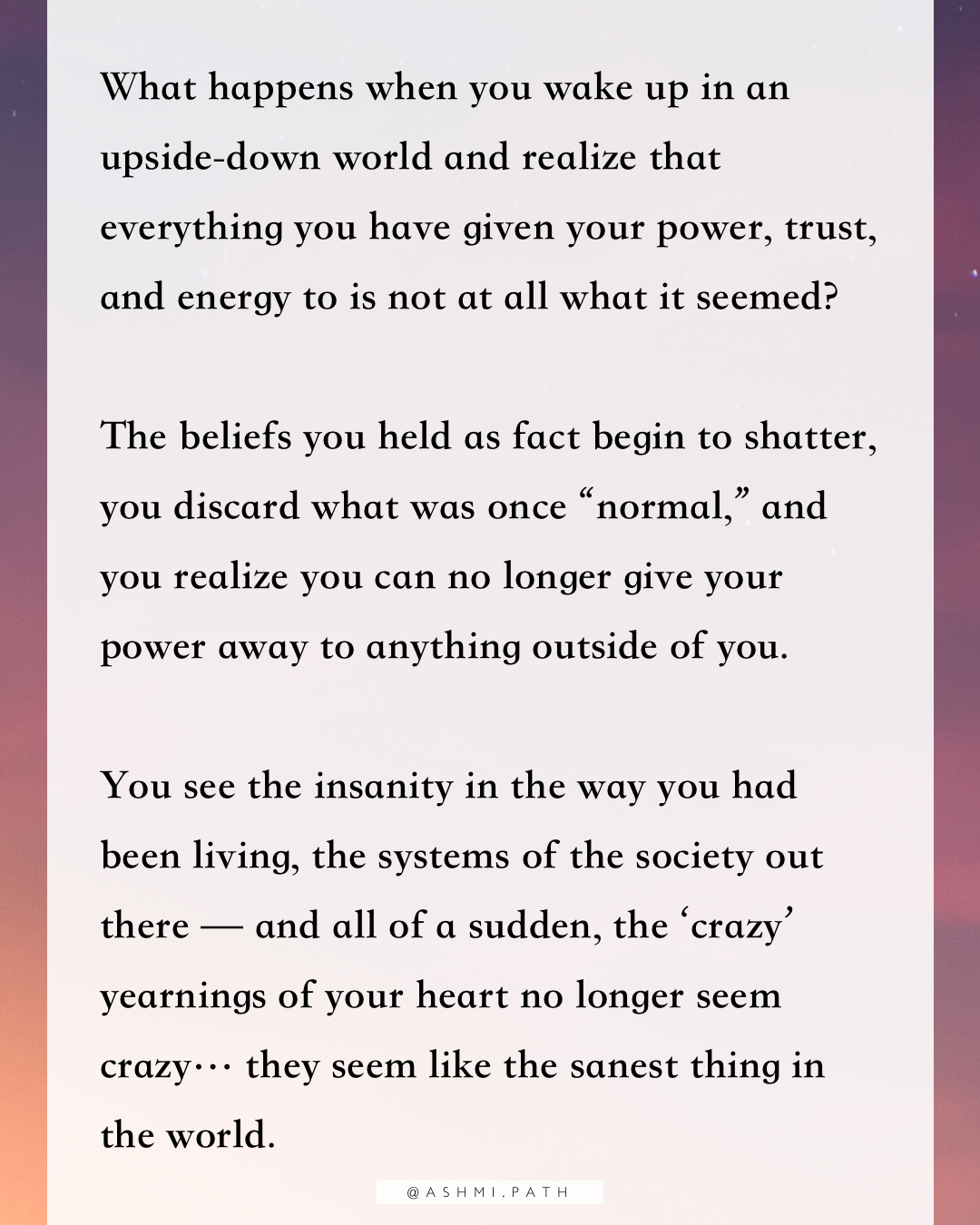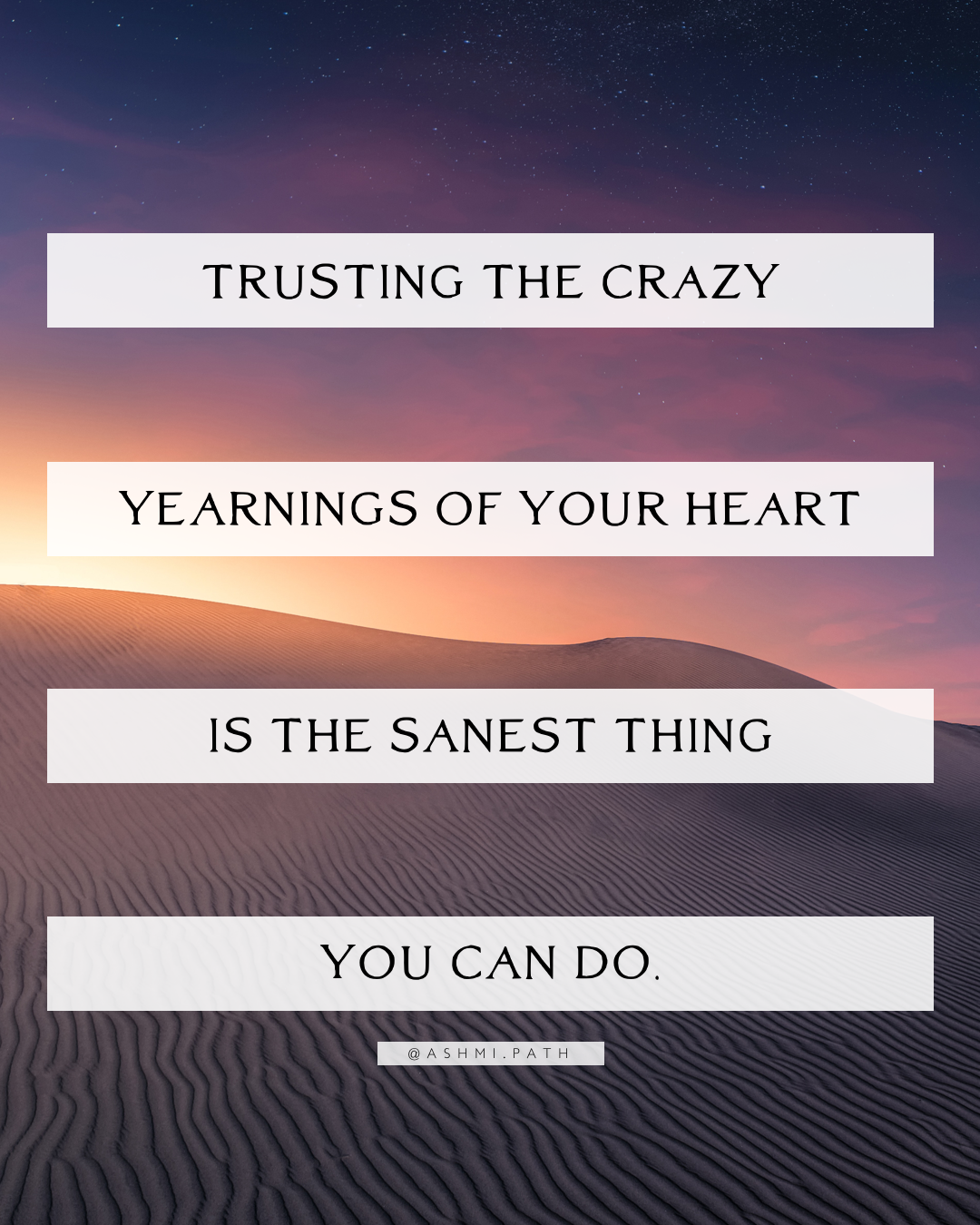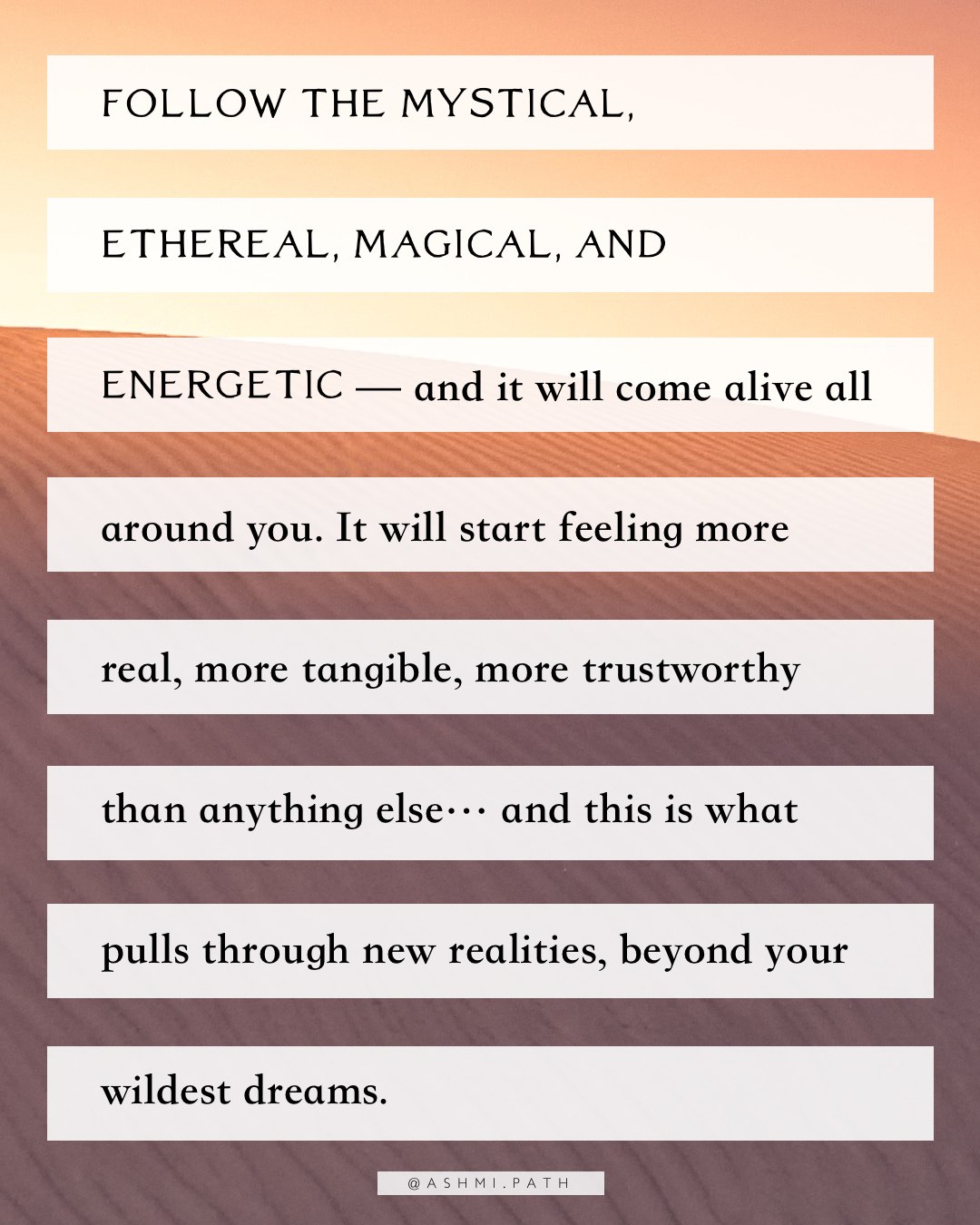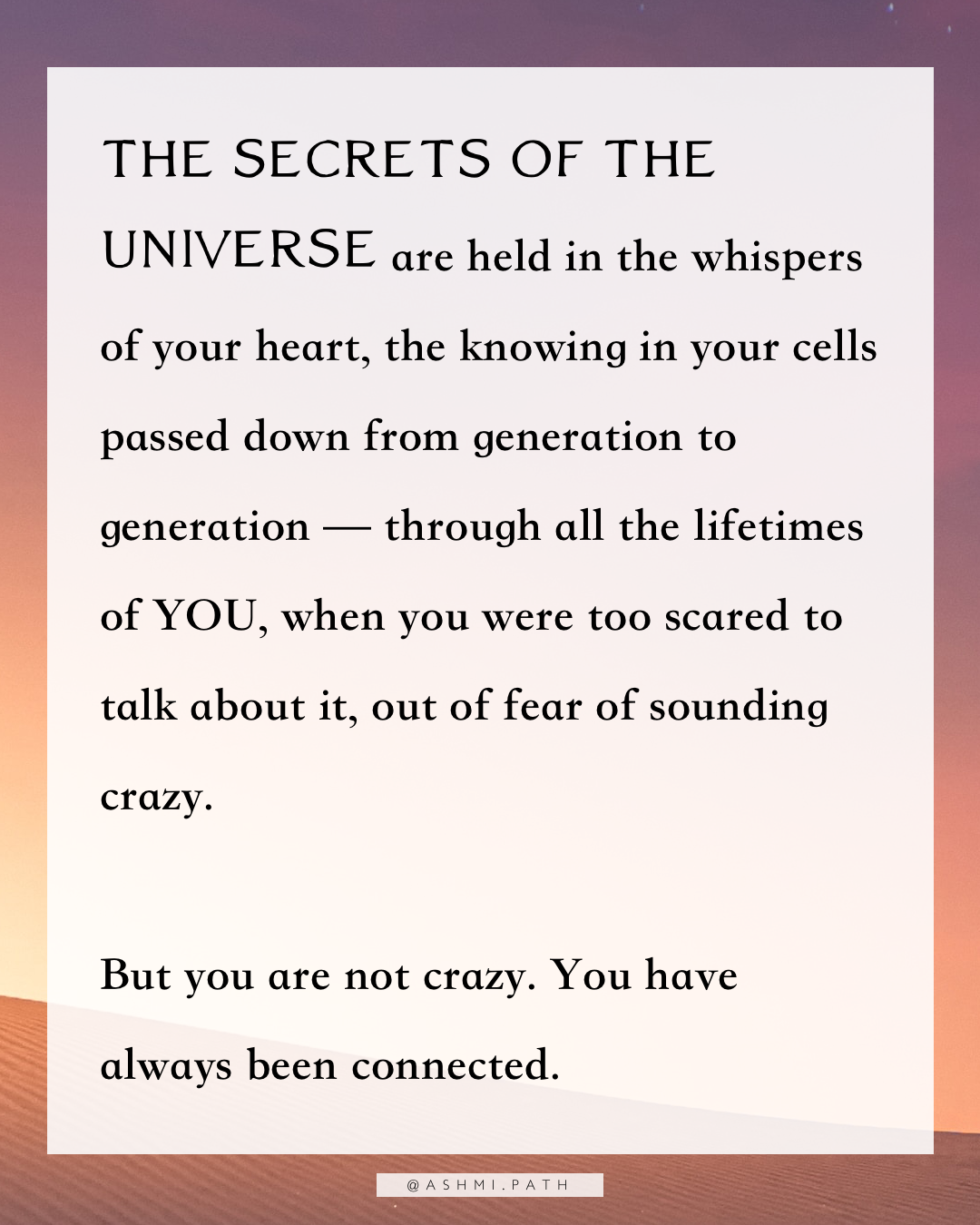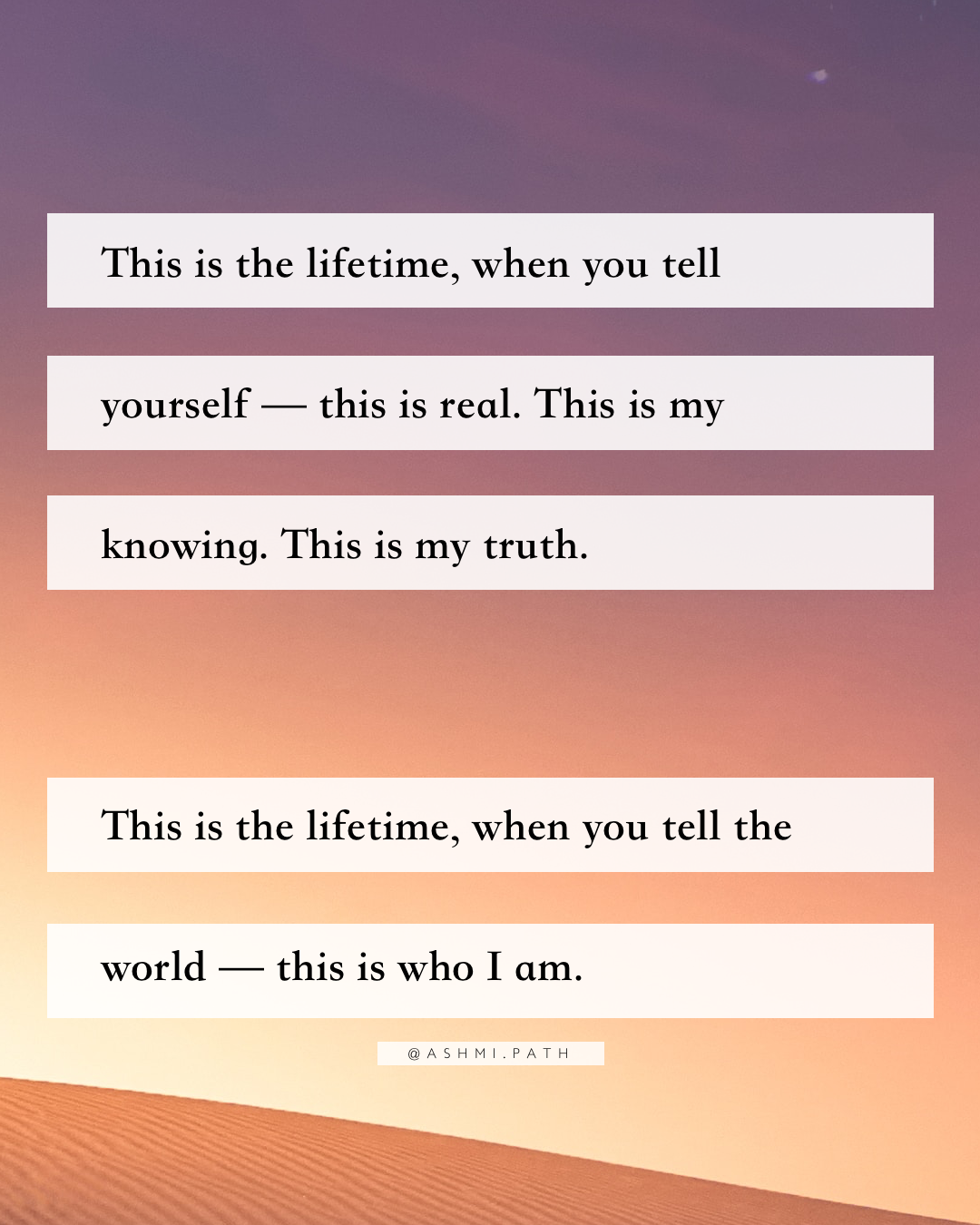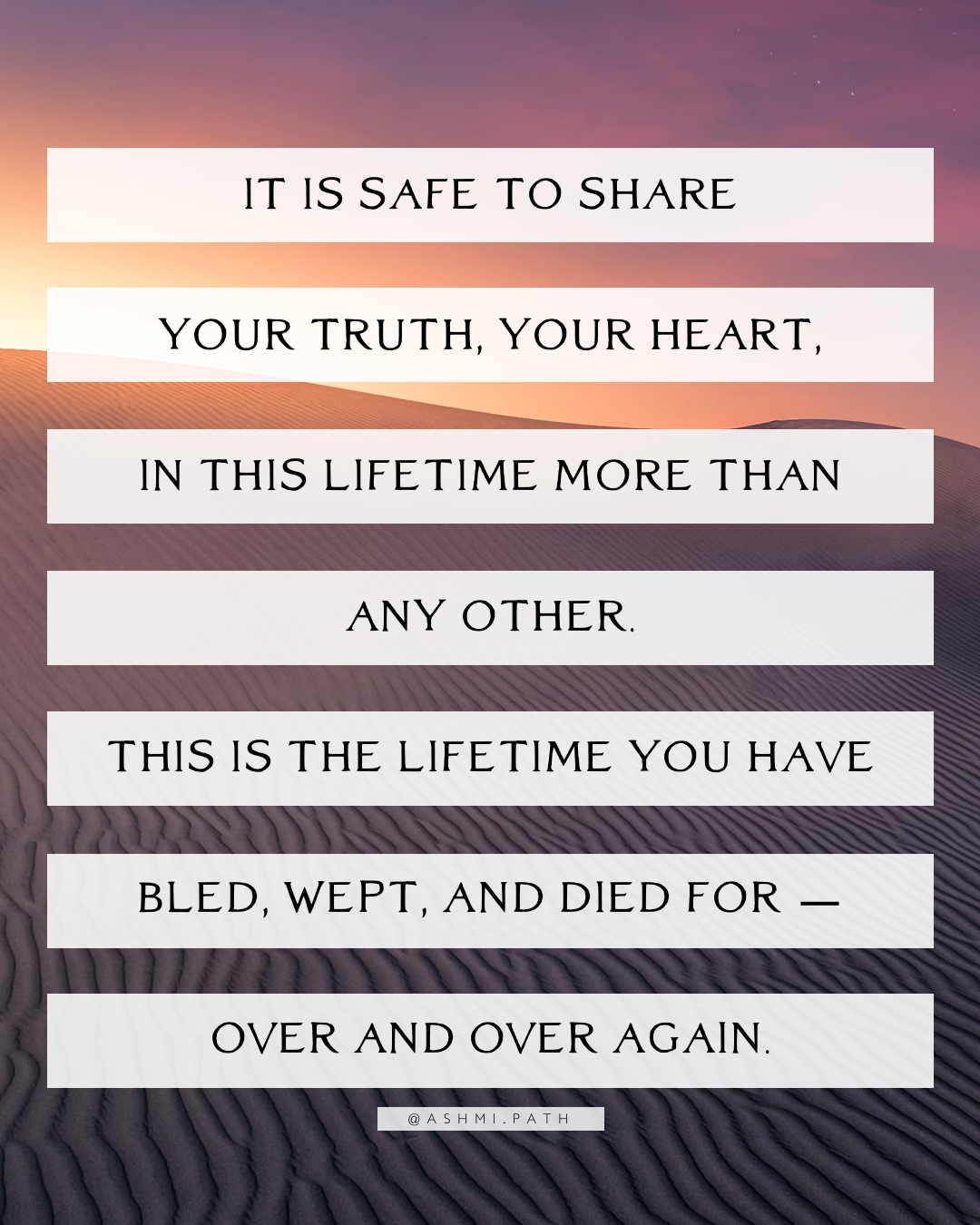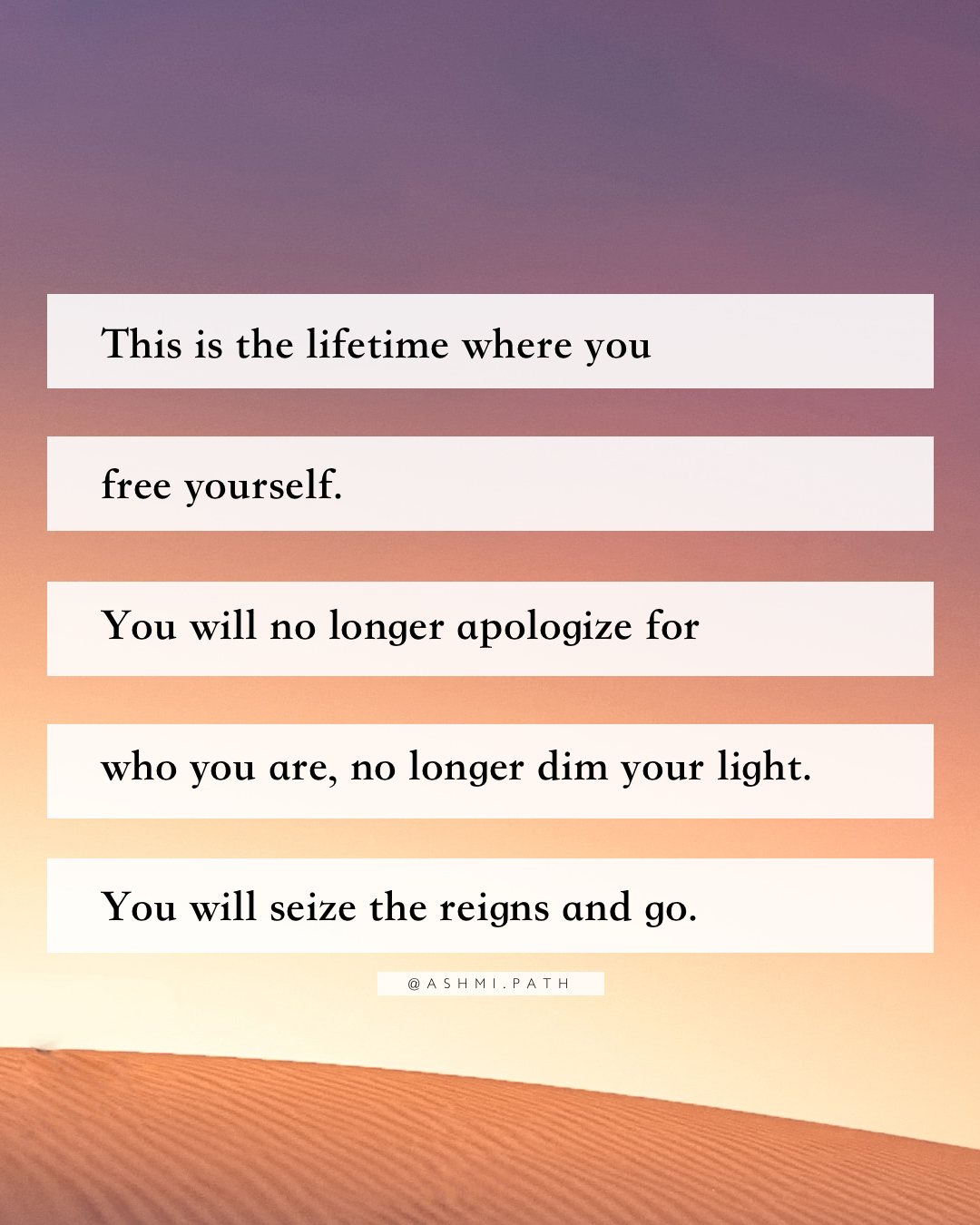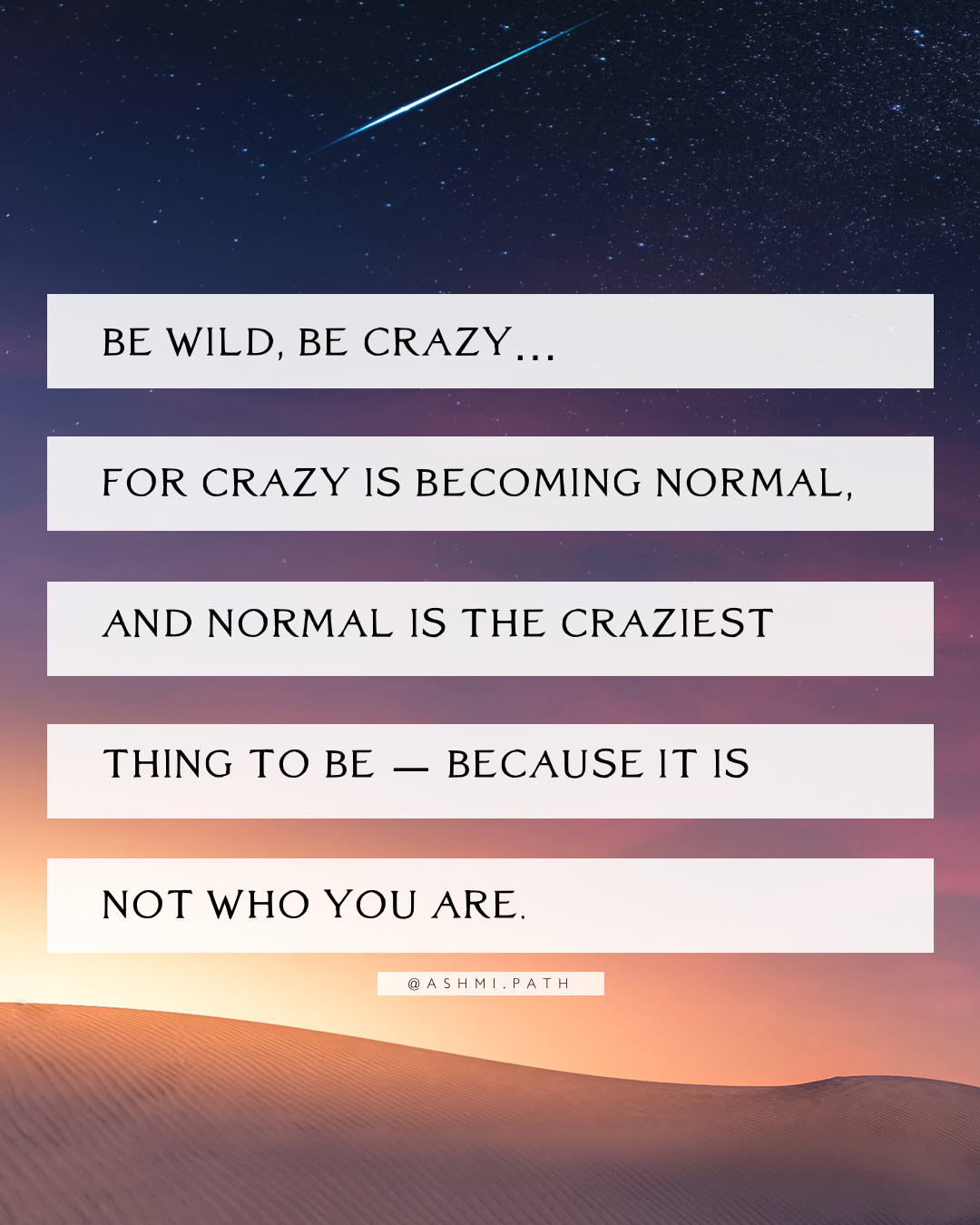 SOMEDAY, YOU WILL LIVE IN A WORLD WHERE THE MYSTICAL IS MORE REAL THAN ANYTHING ELSE… THE MAGICAL IS NORMALIZED… AND SPIRIT IS A PART OF EVERYDAY LIFE.
DON'T BE AFRAID to talk about your mystical experiences, because someday the mystical will be seen as normal, more real than anything else… And by sharing your stories, you help others trust the mystic in them, too.
What happens when you wake up in an upside-down world and realize that everything you have given your power, trust, and energy to is not at all what it seemed?
The beliefs you held as fact begin to shatter, you discard what was once "normal," and you realize you can no longer give your power away to anything outside of you.
You see the insanity in the way you had been living, the systems of the society out there — and all of a sudden, the 'crazy' yearnings of your heart no longer seem crazy… they seem like the sanest thing in the world.
TRUSTING THE CRAZY YEARNINGS OF YOUR HEART IS THE SANEST THING YOU CAN DO.
FOLLOW THE MYSTICAL, ETHEREAL, MAGICAL, AND ENERGETIC — and it will come alive all around you. It will start feeling more real, more tangible, more trustworthy than anything else… and this is what pulls through new realities, beyond your wildest dreams.
THE SECRETS OF THE UNIVERSE are held in the whispers of your heart, the knowing in your cells passed down from generation to generation — through all the lifetimes of YOU, when you were too scared to talk about it, out of fear of sounding crazy.
But you are not crazy. You have always been connected.
And this is the lifetime, when you tell yourself — this is real. This is my knowing. This is my truth.
This is the lifetime, when you tell the world — this is who I am.
IT IS SAFE TO SHARE YOUR TRUTH, YOUR HEART, IN THIS LIFETIME MORE THAN ANY OTHER.
THIS IS THE LIFETIME YOU HAVE BLED, WEPT, AND DIED FOR — OVER AND OVER AGAIN.
This is the lifetime where you free yourself.
You will no longer apologize for who you are, no longer dim your light. You will seize the reigns and go.
BE WILD, BE CRAZY… FOR CRAZY IS BECOMING NORMAL, AND NORMAL IS THE CRAZIEST THING TO BE — BECAUSE IT IS NOT WHO YOU ARE.
We are entering a new reality where the crazy, weird, wild, and mystical become part of everyday life… and what was once normal to society will feel like the strangest thing in the world.
Written with love,
Ashmi