Why Your Guidance Feels Quieter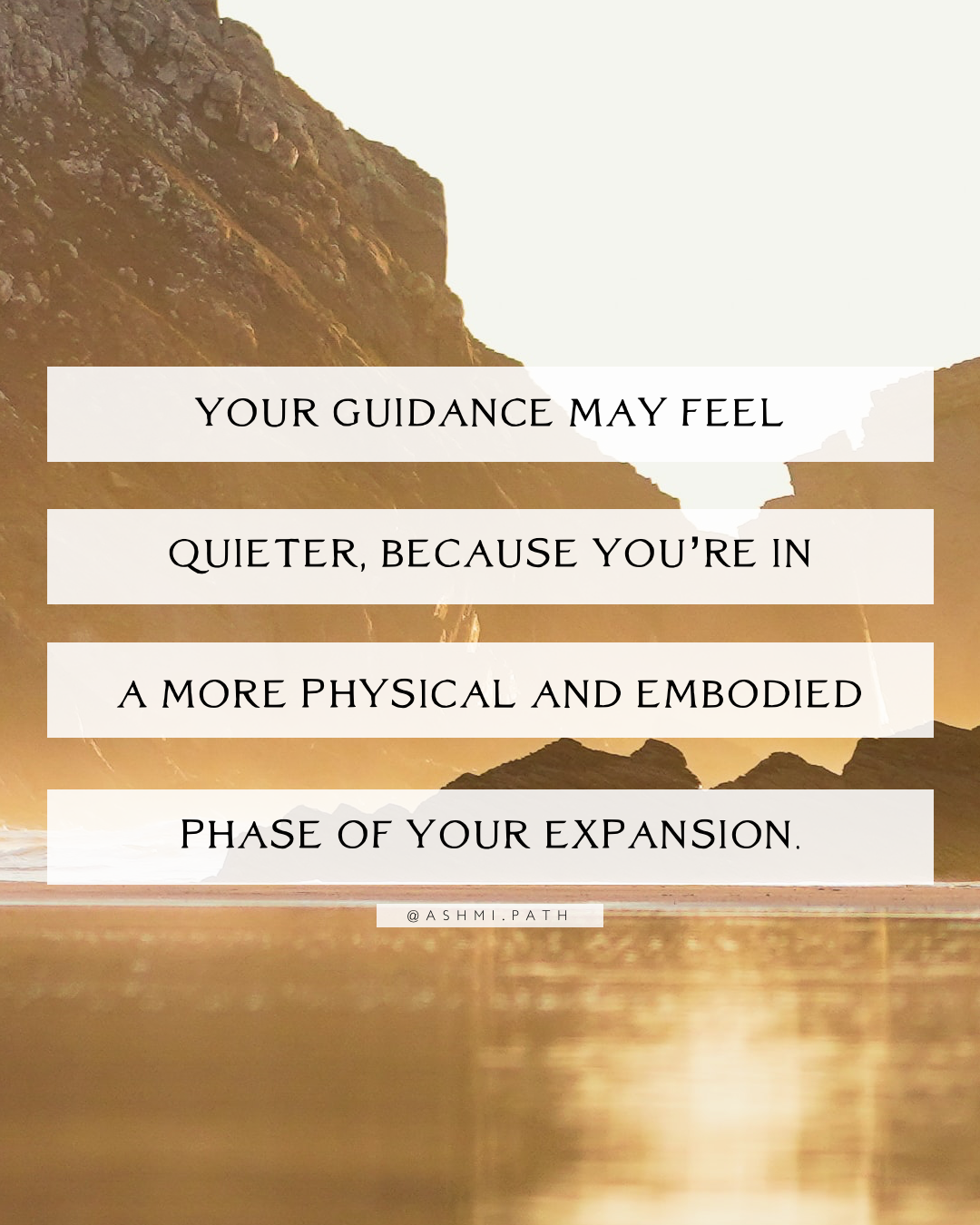 It has helped me a lot to realize that everything we are experiencing (or not) is valid. It is all okay, it has meaning, it has purpose – even if we don't think it does.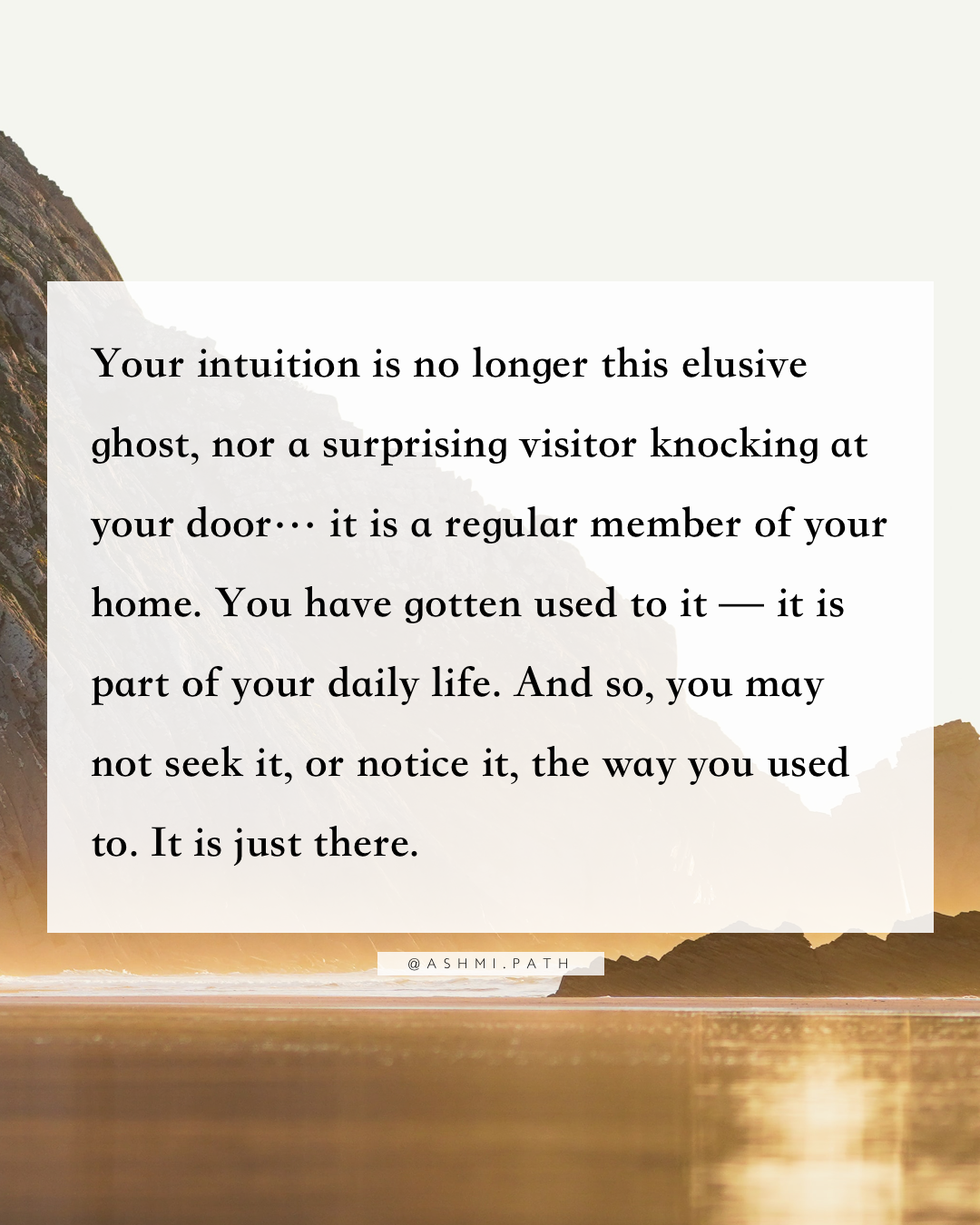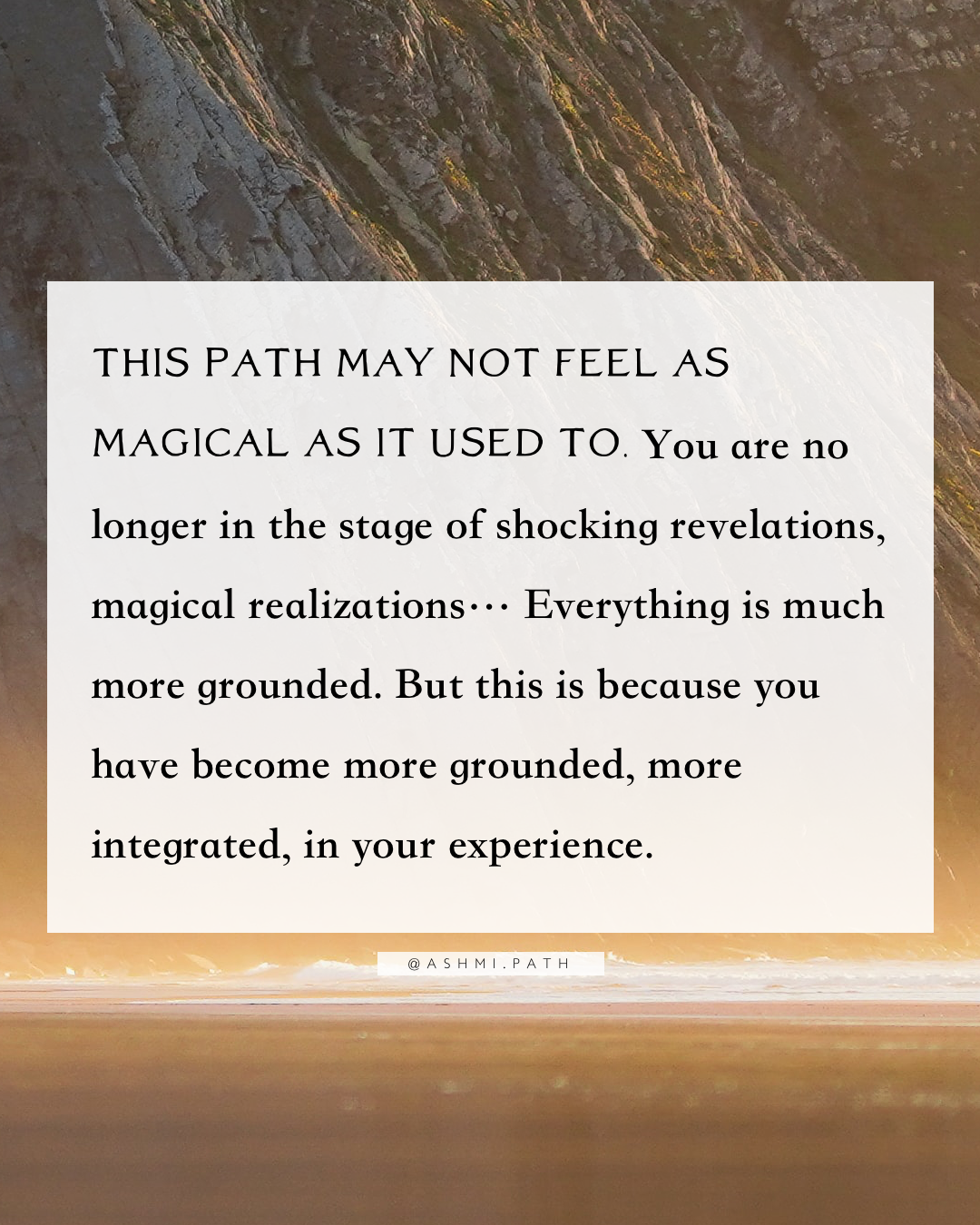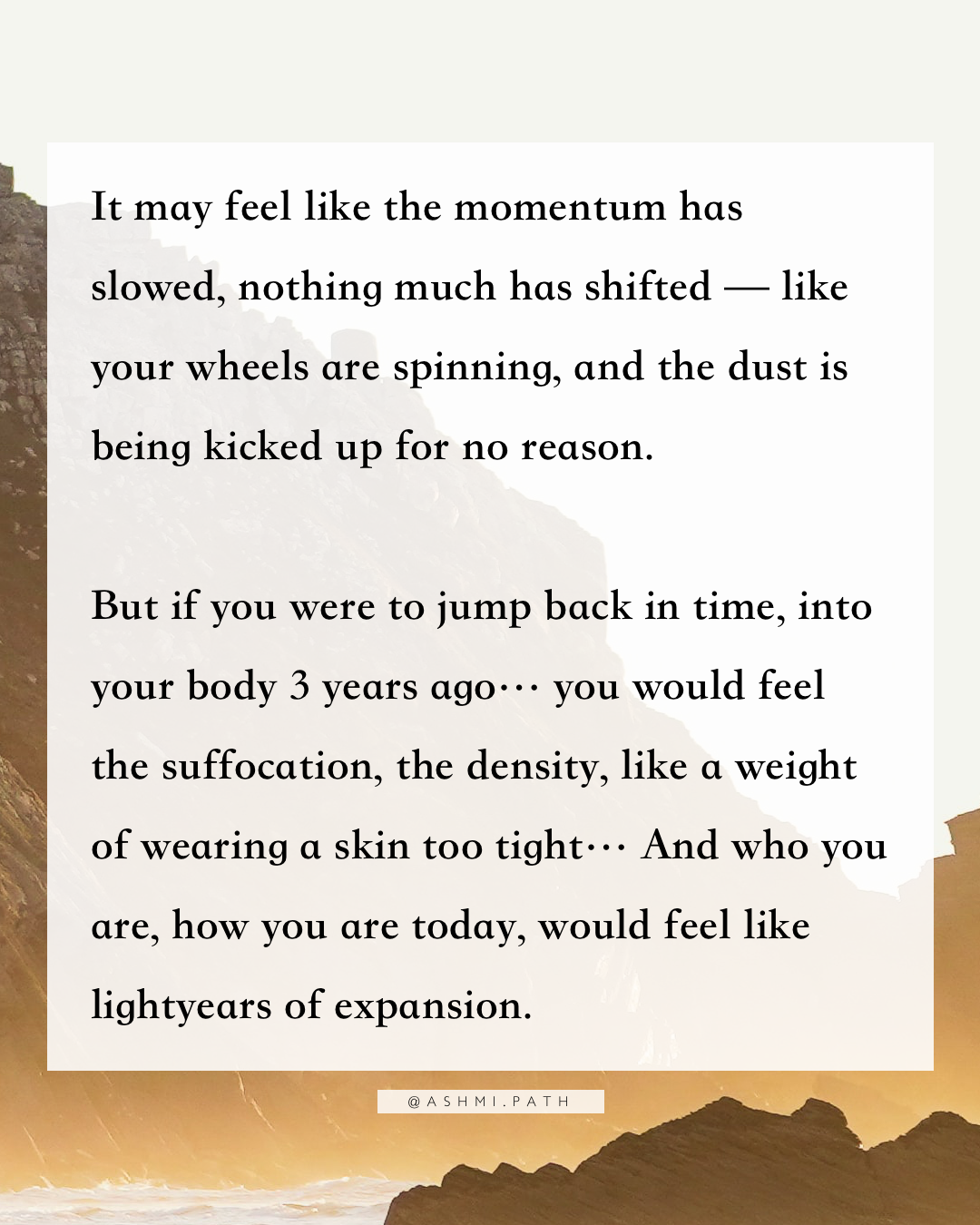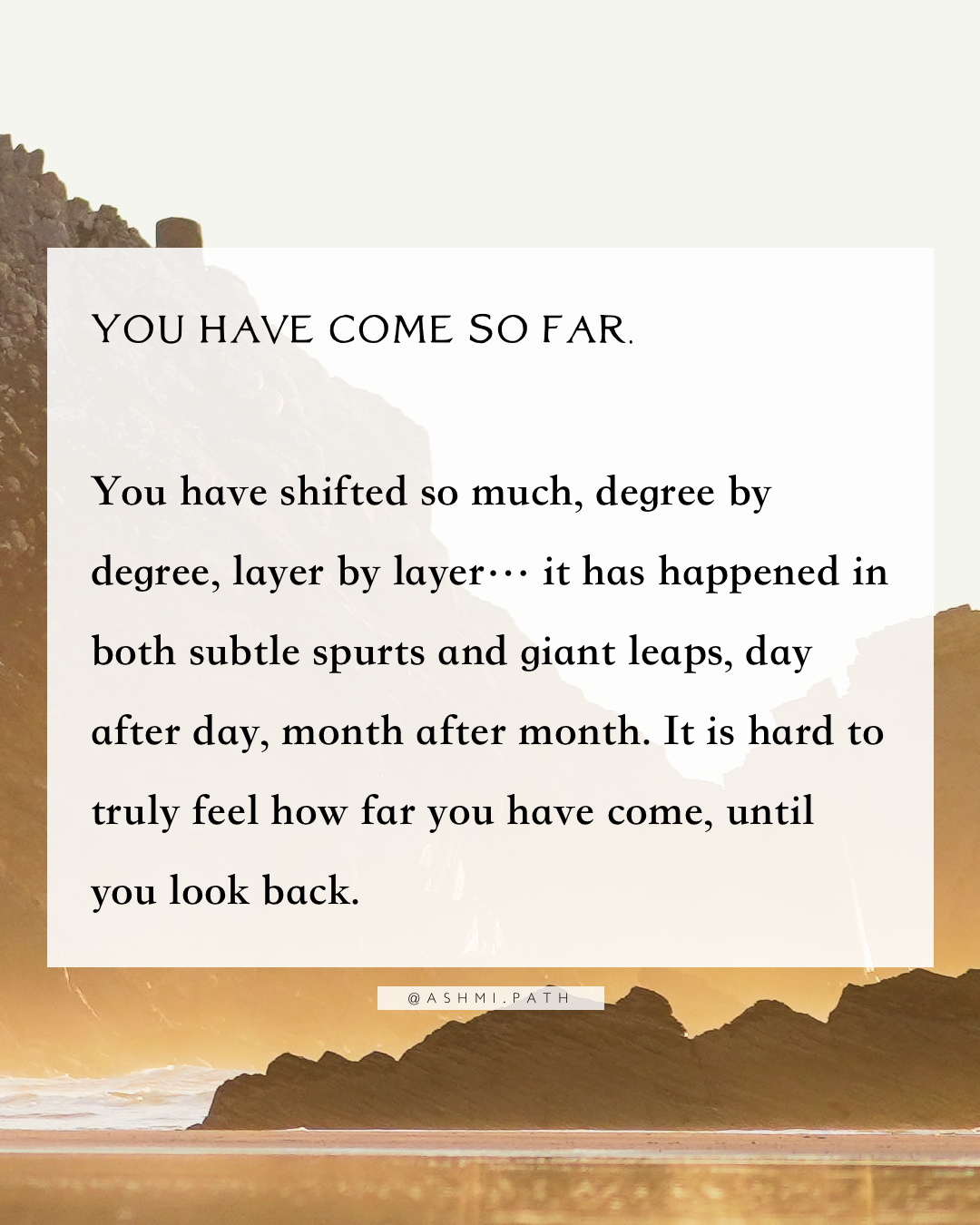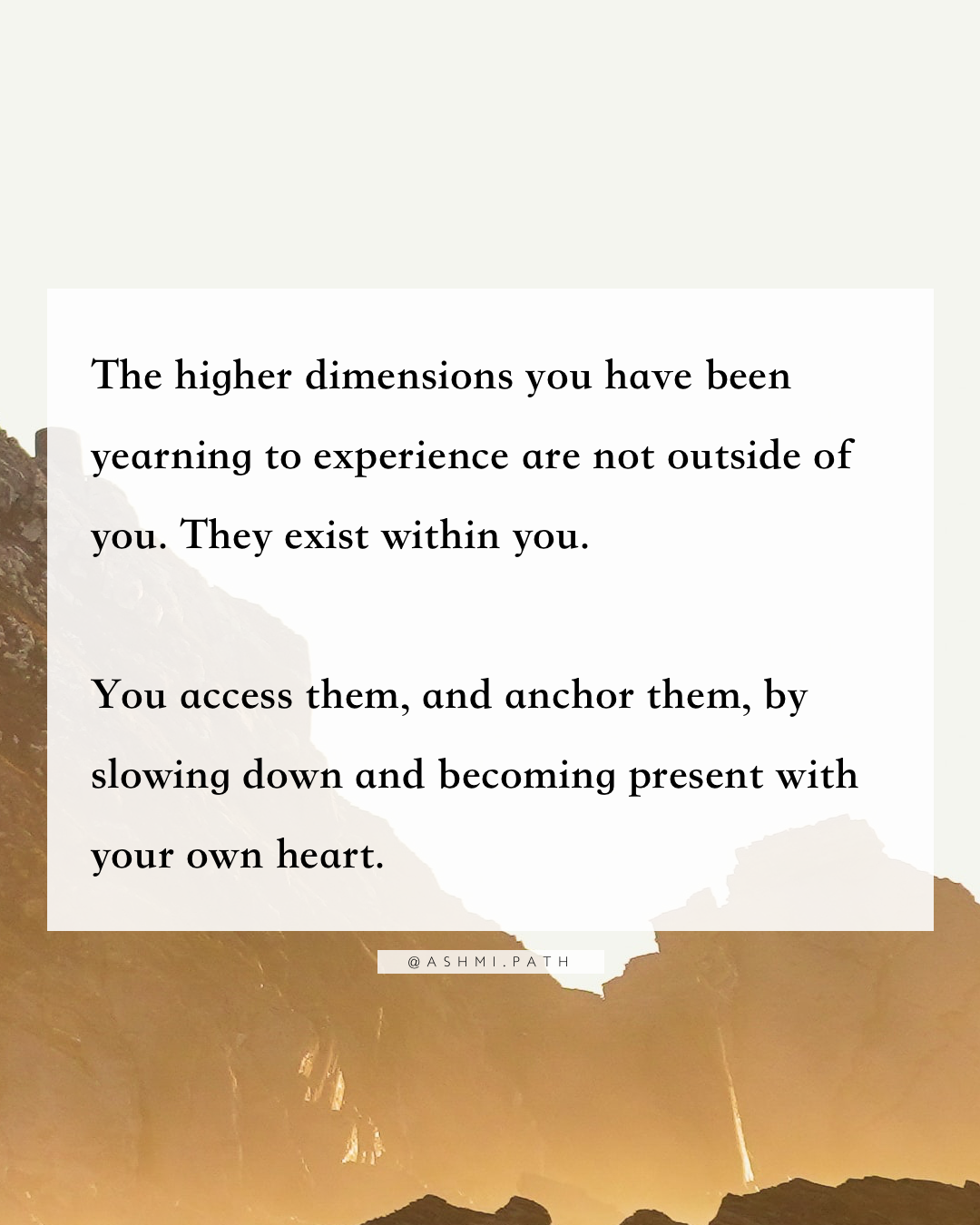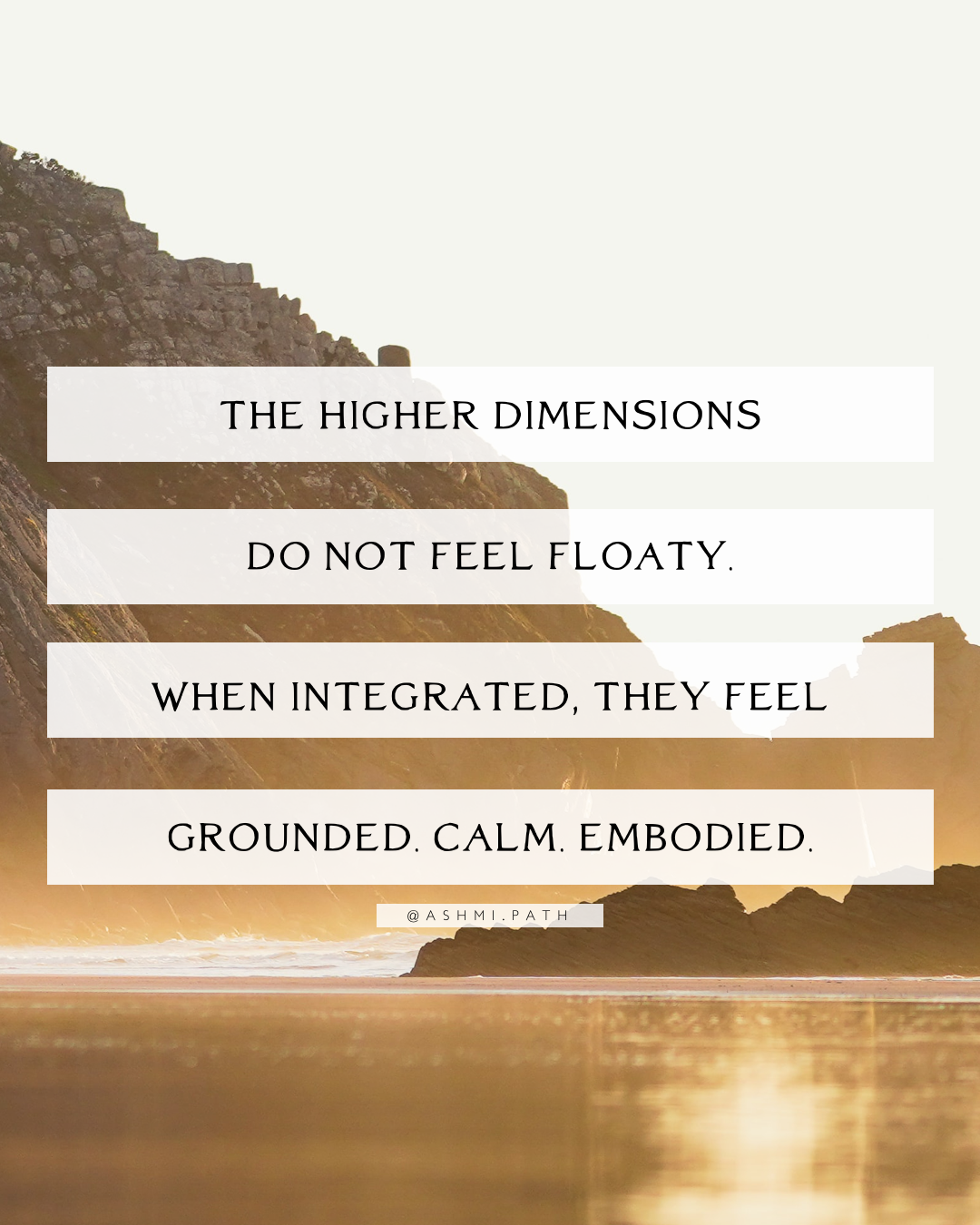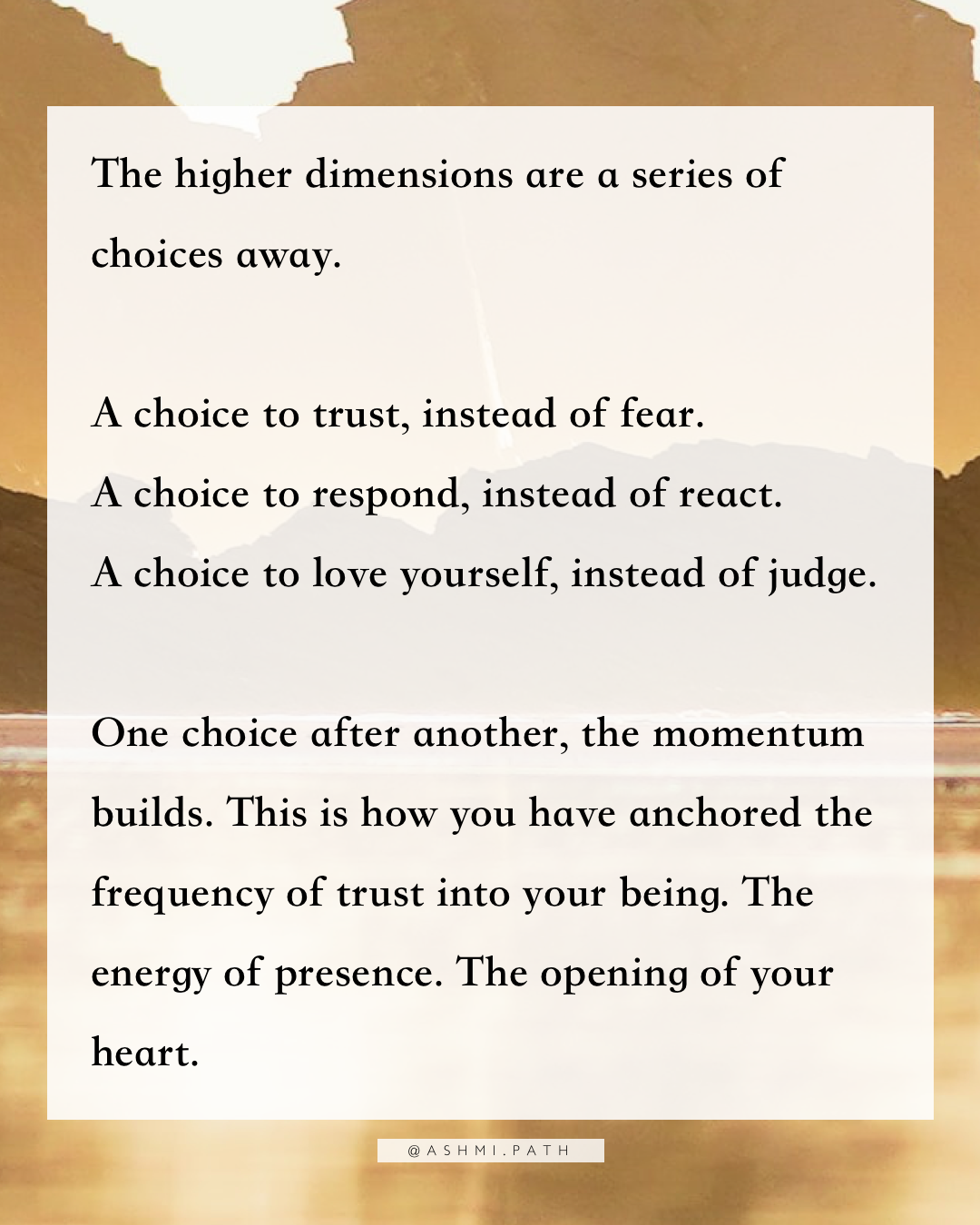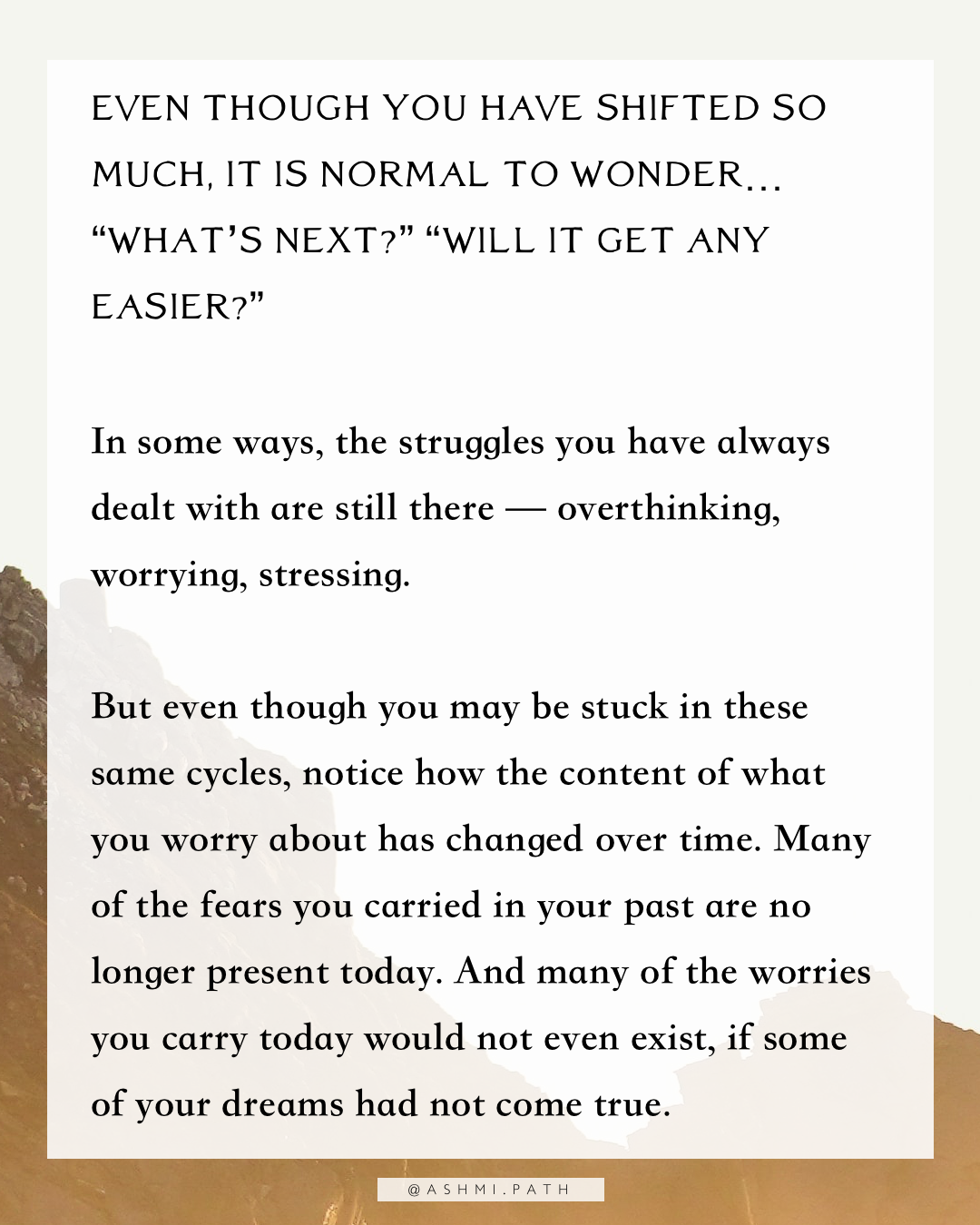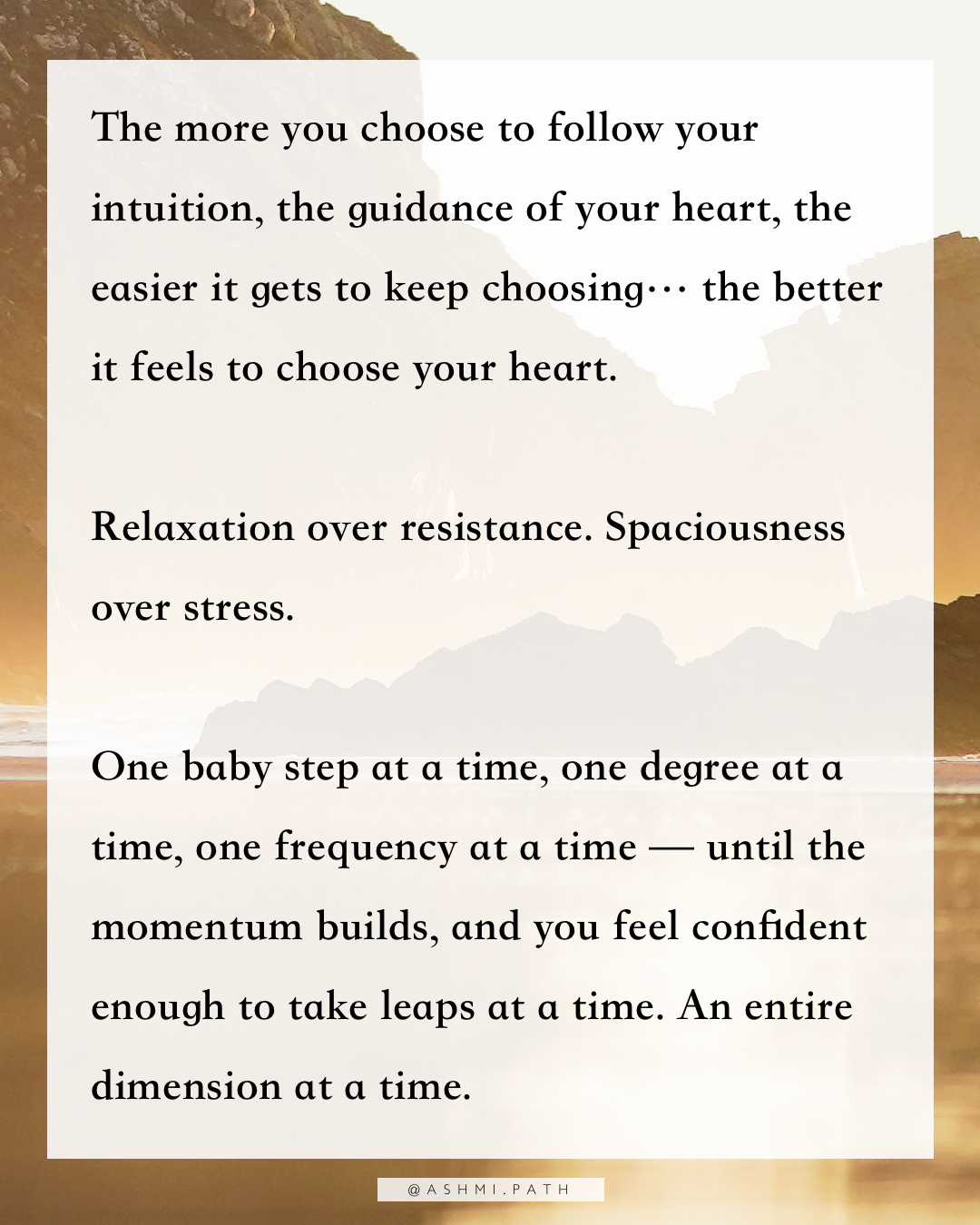 YOUR GUIDANCE MAY FEEL QUIETER, BECAUSE YOU'RE IN A MORE PHYSICAL AND EMBODIED PHASE OF YOUR EXPANSION.
Your intuition is no longer this elusive ghost, nor a surprising visitor knocking at your door… it is a regular member of your home. You have gotten used to it — it is part of your daily life. And so, you may not seek it, or notice it, the way you used to. It is just there.
THIS PATH MAY NOT FEEL AS MAGICAL AS IT USED TO. You are no longer in the stage of shocking revelations, magical realizations… Everything is much more grounded. But this is because you have become more grounded, more integrated, in your experience.
It may feel like the momentum has slowed, nothing much has shifted — like your wheels are spinning, and the dust is being kicked up for no reason.
But if you were to jump back in time, into your body 3 years ago… you would feel the suffocation, the density, like a weight of wearing a skin too tight… And who you are, how you are today, would feel like lightyears of expansion.
YOU HAVE COME SO FAR.
You have shifted so much, degree by degree, layer by layer… it has happened in both subtle spurts and giant leaps, day after day, month after month. It is hard to truly feel how far you have come, until you look back.
The higher dimensions you have been yearning to experience are not outside of you. They exist within you.
You access them, and anchor them, by slowing down and becoming present with your own heart.
THE HIGHER DIMENSIONS DO NOT FEEL FLOATY. WHEN INTEGRATED, THEY FEEL GROUNDED. CALM. EMBODIED.
The higher dimensions are a series of choices away.
A choice to trust, instead of fear.
A choice to respond, instead of react.
A choice to love yourself, instead of judge.
One choice after another, the momentum builds. This is how you have anchored the frequency of trust into your being. The energy of presence. The opening of your heart.
The more you choose to follow your intuition, the guidance of your heart, the easier it gets to keep choosing… the better it feels to choose your heart.
EVEN THOUGH YOU HAVE SHIFTED SO MUCH, IT IS NORMAL TO WONDER… "WHAT'S NEXT?"
"Will it get any easier?"
In some ways, the struggles you have always dealt with are still there — overthinking, worrying, stressing.
But even though you may be stuck in these same cycles, notice how the content of what you worry about has changed over time. Many of the fears you carried in your past are no longer present today. And many of the worries you carry today would not even exist, if some of your dreams had not come true.
The more you choose to follow your intuition, the guidance of your heart, the easier it gets to keep choosing… the better it feels to choose your heart.
Relaxation over resistance. Spaciousness over stress.
One baby step at a time, one degree at a time, one frequency at a time — until the momentum builds, and you feel confident enough to take leaps at a time. An entire dimension at a time.
Written with love,
Ashmi