You are Being Nudged to Dissolve the Filter of Your Mind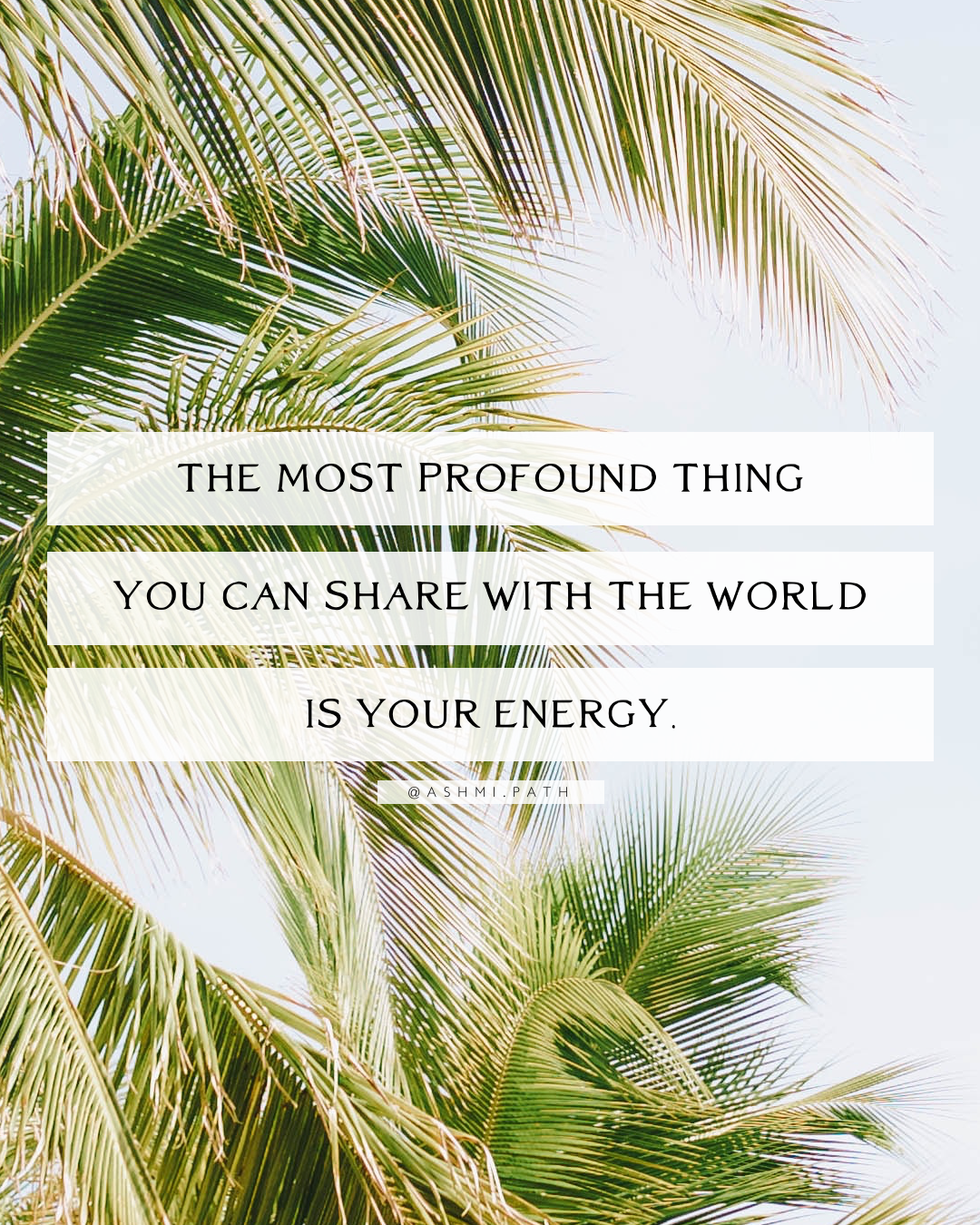 Feeling like I'm going through a vortex. So much is shifting!
Breathe deeply in the knowing that beautiful things are coming.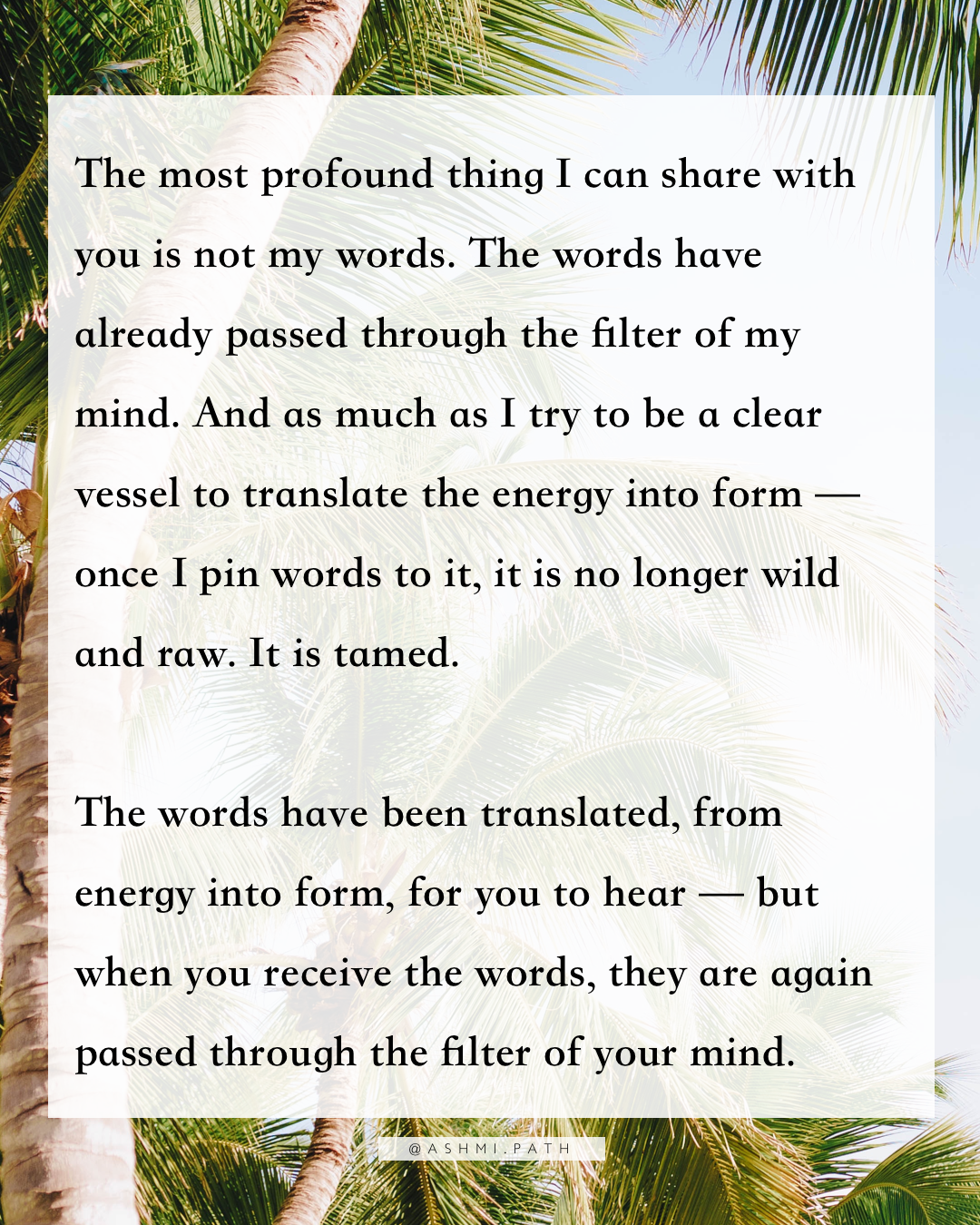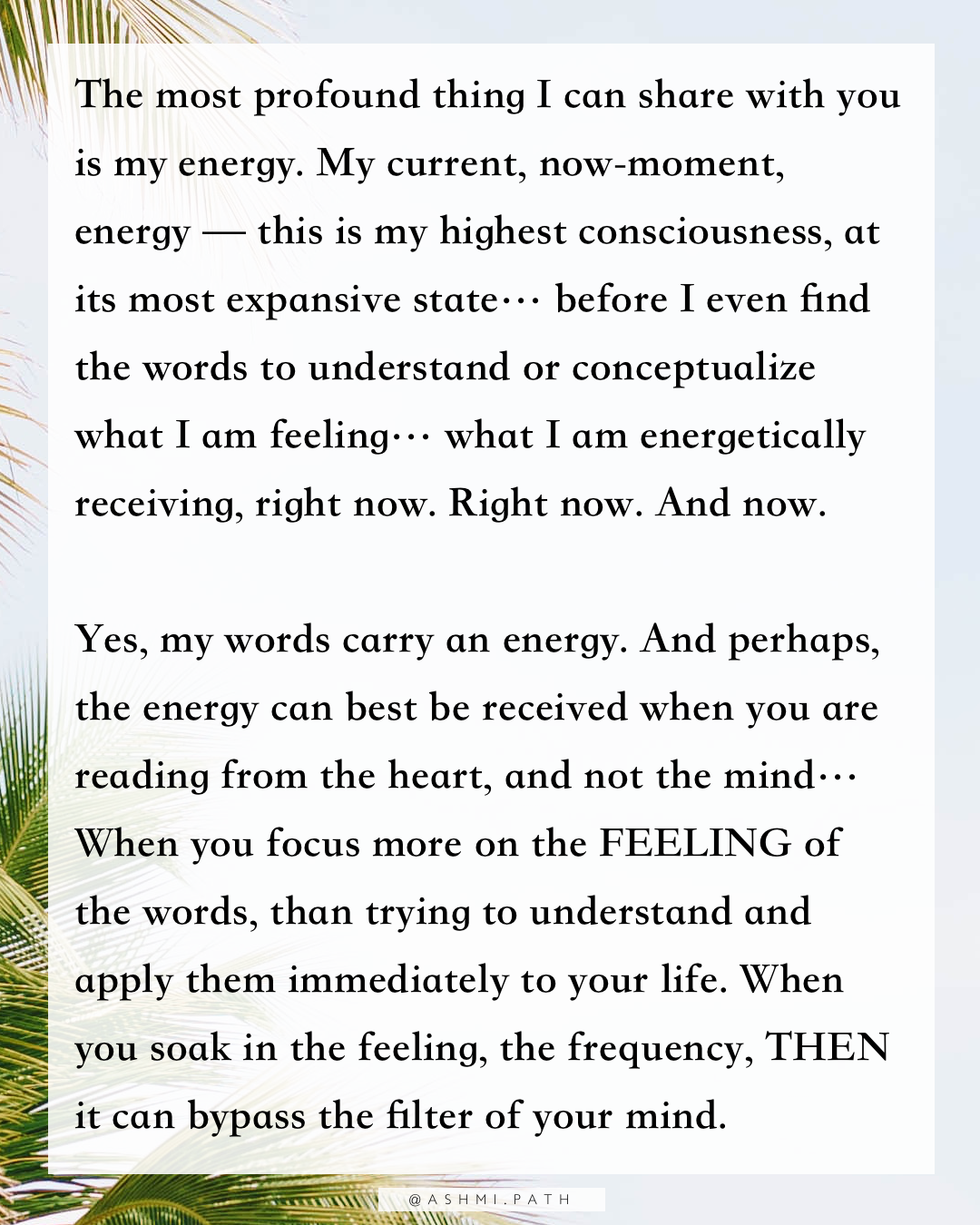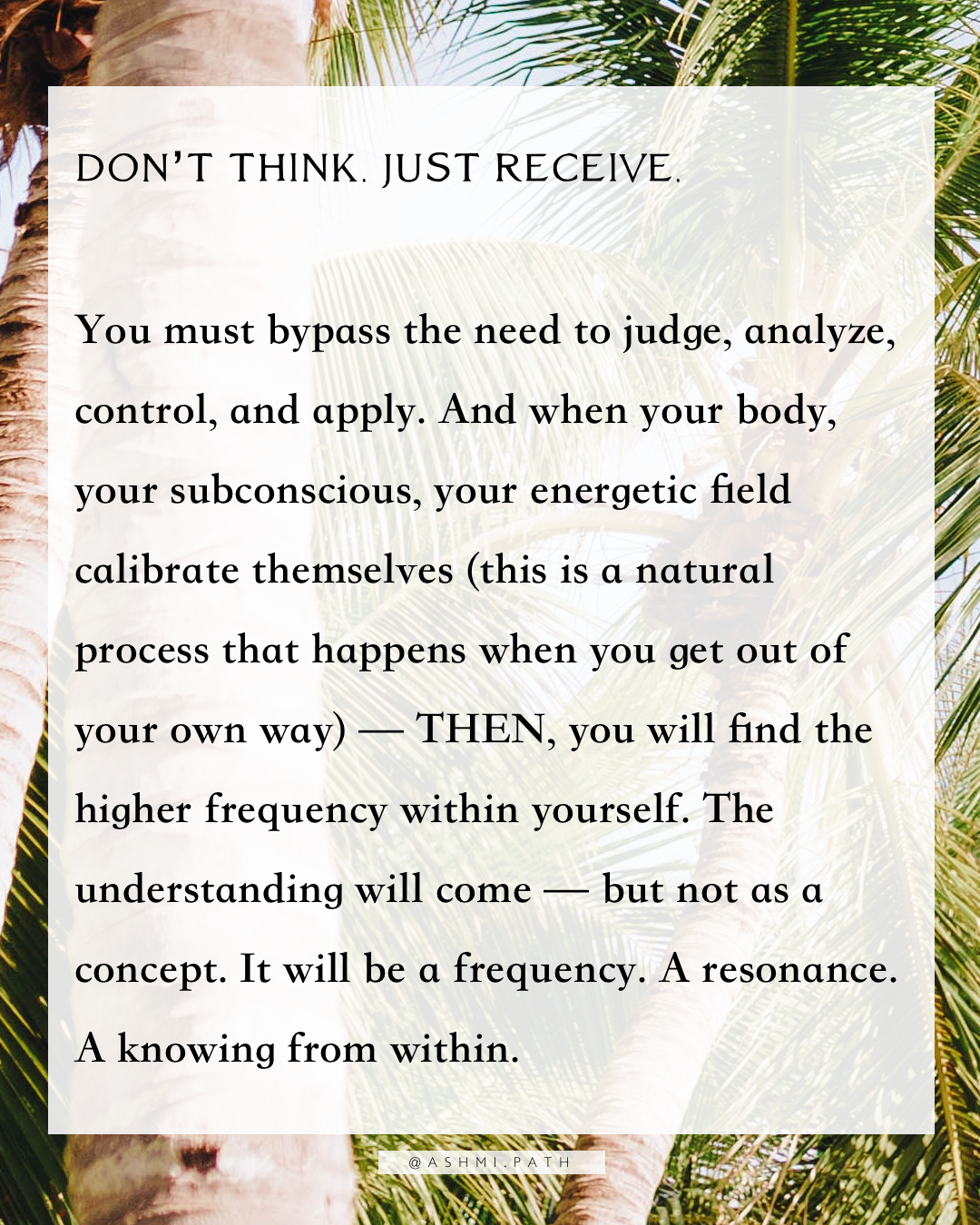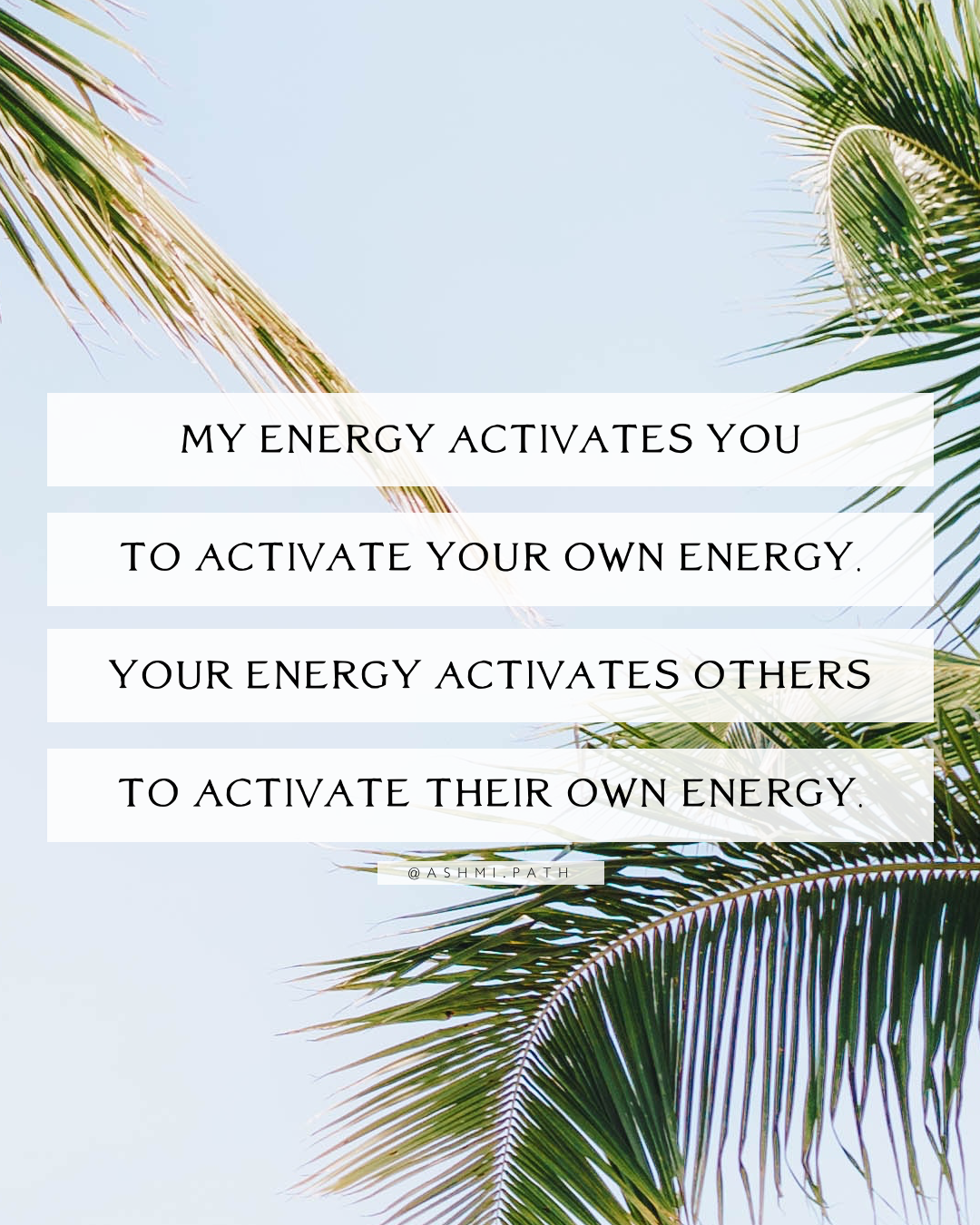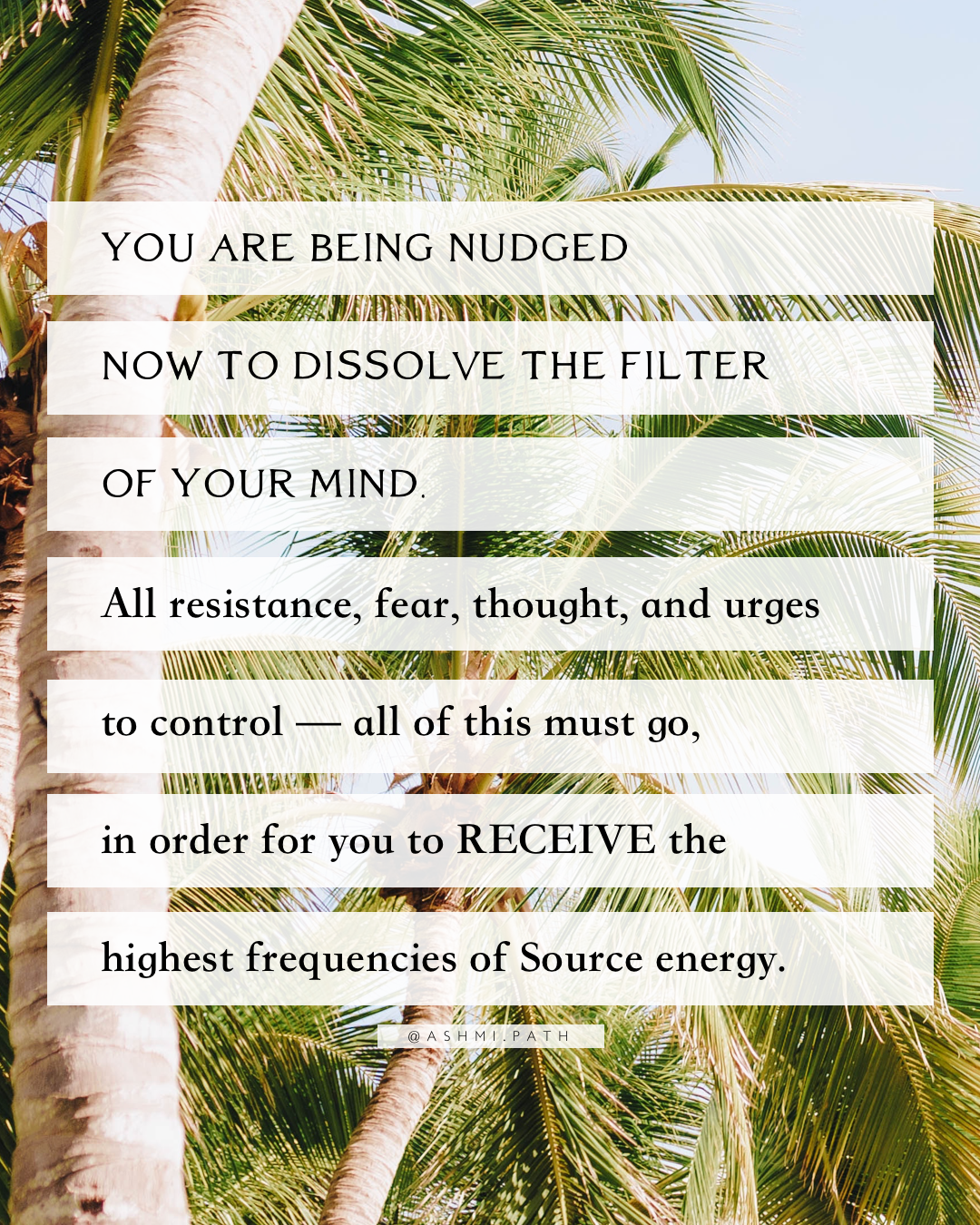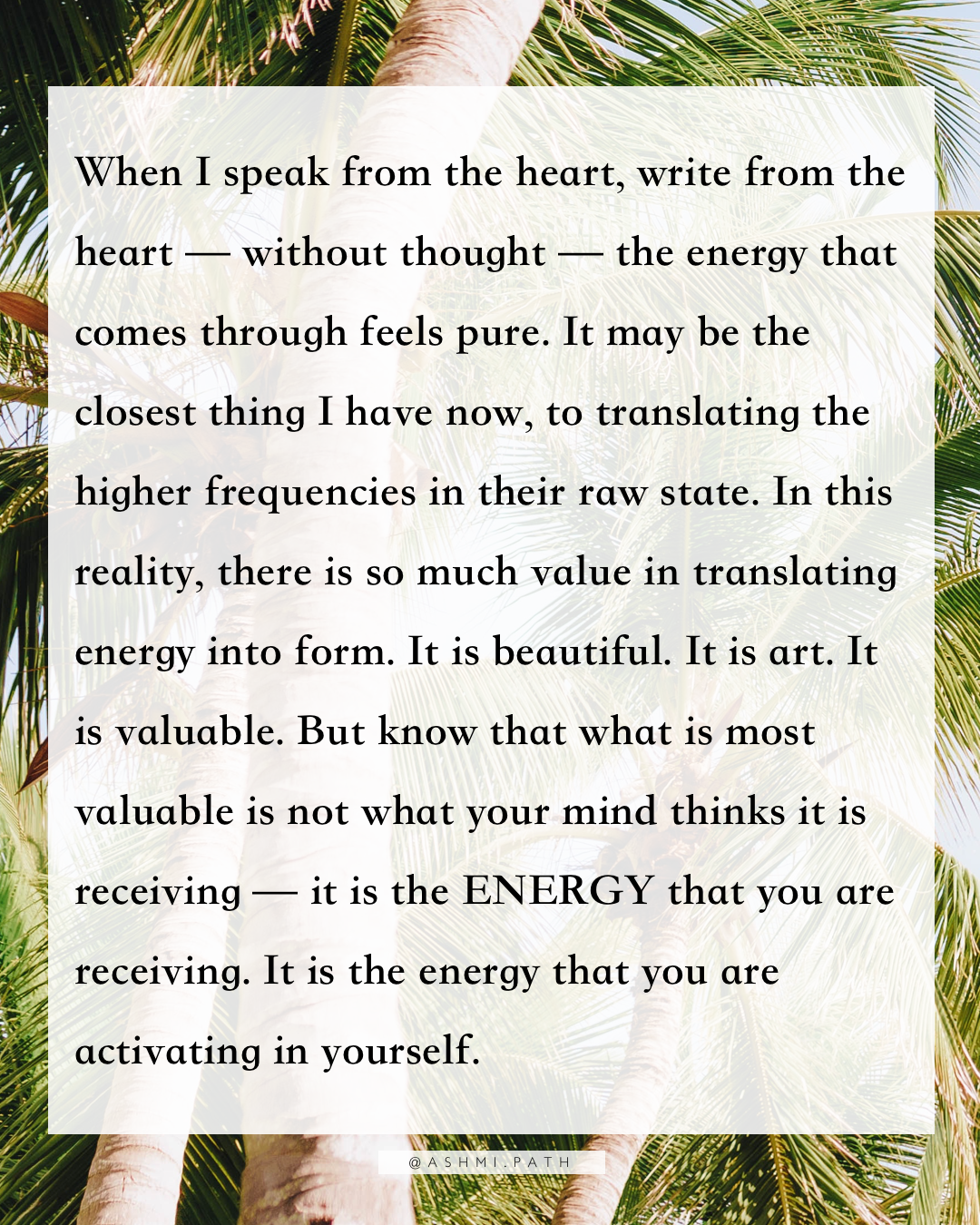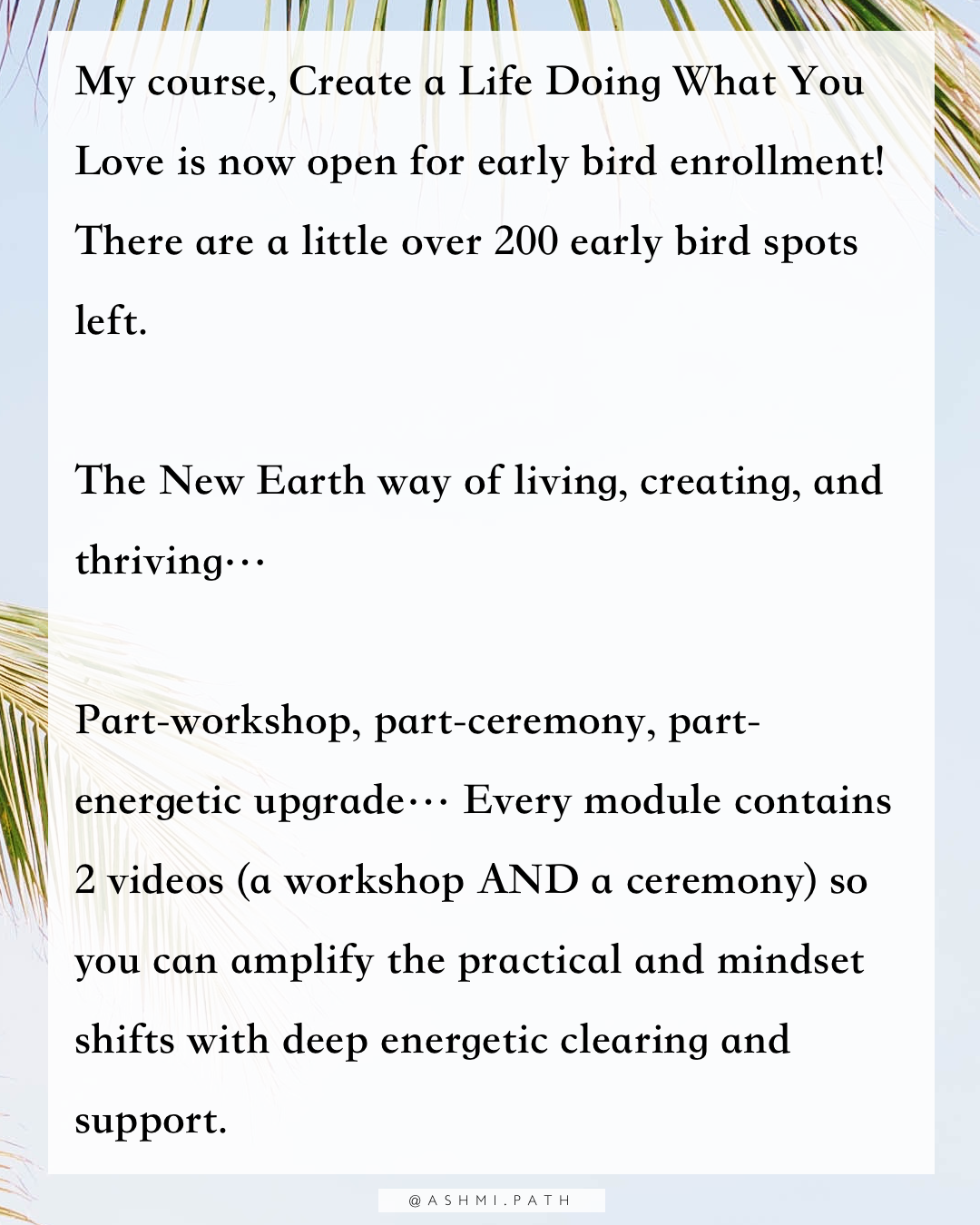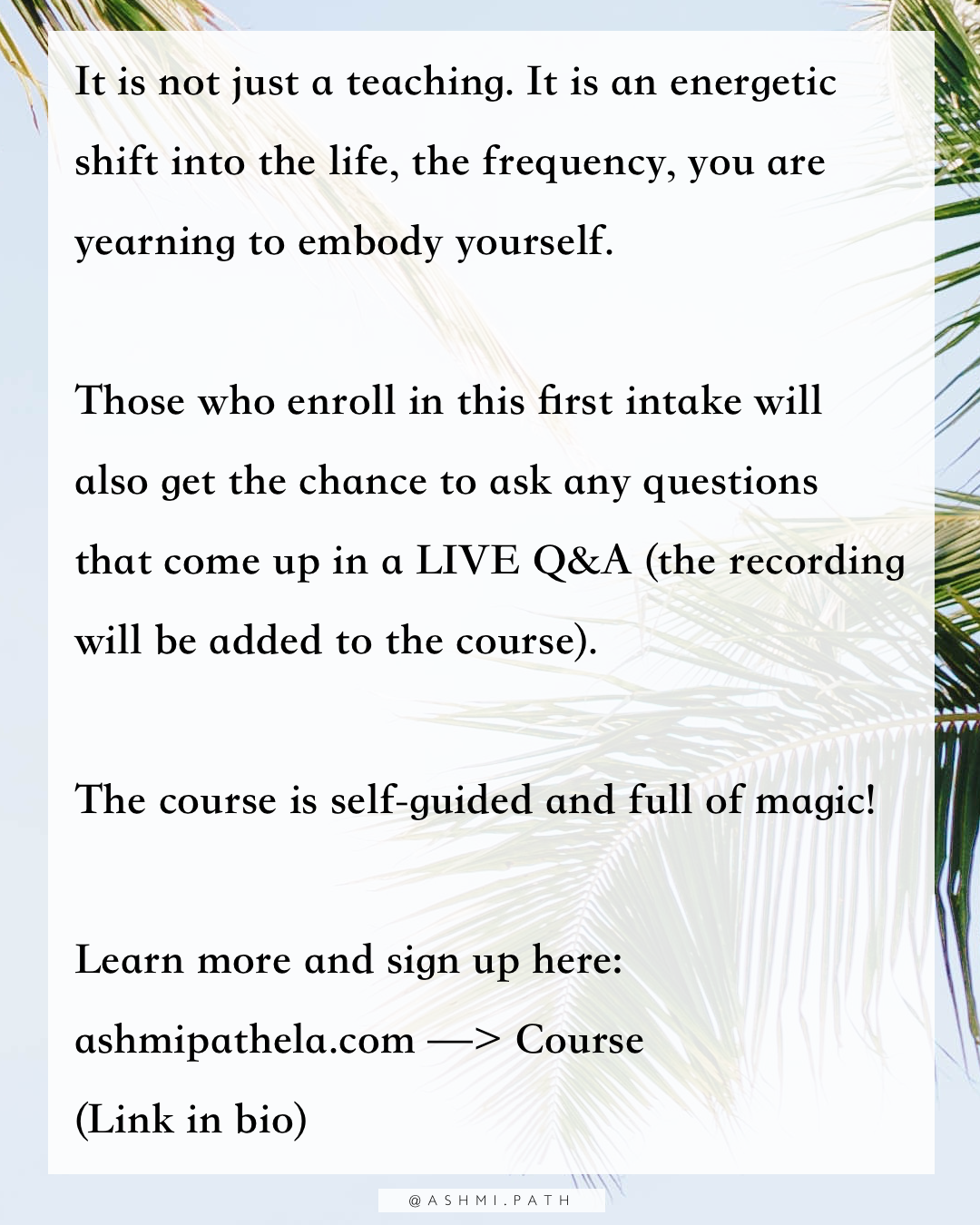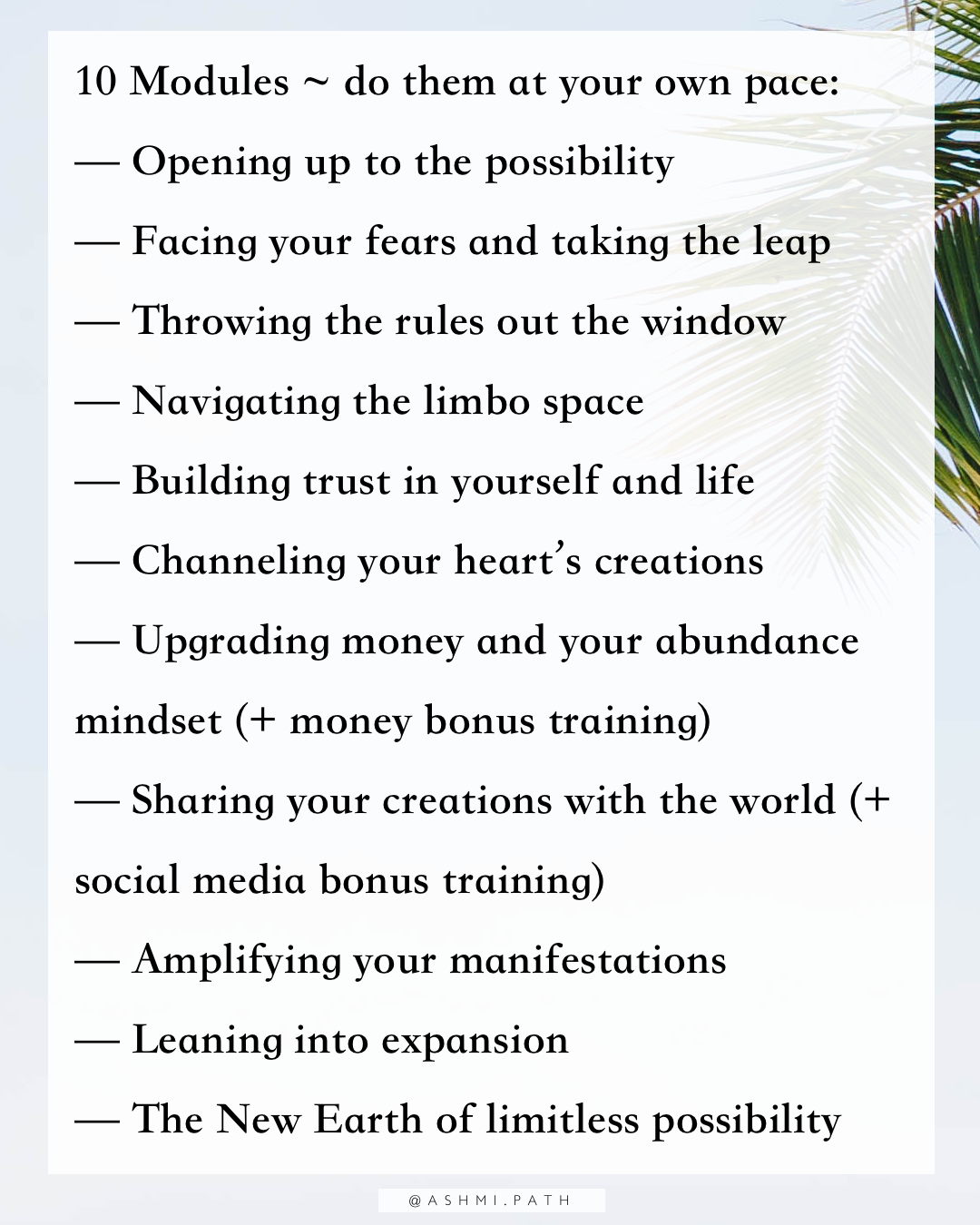 THE MOST PROFOUND THING YOU CAN SHARE WITH THE WORLD IS YOUR ENERGY.
The most profound thing I can share with you is not my words. The words have already passed through the filter of my mind. And as much as I try to be a clear vessel to translate the energy into form — once I pin words to it, it is no longer wild and raw. It is tamed.
The words have been translated, from energy into form, for you to hear — but when you receive the words, they are again passed through the filter of your mind.
The most profound thing I can share with you is my energy. My current, now-moment, energy — this is my highest consciousness, at its most expansive state… before I even find the words to understand or conceptualize what I am feeling… what I am energetically receiving, right now. Right now. And now.
Yes, my words carry an energy. And perhaps, the energy can best be received when you are reading from the heart, and not the mind… When you focus more on the FEELING of the words, than trying to understand and apply them immediately to your life. When you soak in the feeling, the frequency, THEN it can bypass the filter of your mind.
DON'T THINK. JUST RECEIVE.
You must bypass the need to judge, analyze, control, and apply. And when your body, your subconscious, your energetic field calibrate themselves (this is a natural process that happens when you get out of your own way) — THEN, you will find the higher frequency within yourself. The understanding will come — but not as a concept. It will be a frequency. A resonance. A knowing from within.
MY ENERGY ACTIVATES YOU TO ACTIVATE YOUR OWN ENERGY.
YOUR ENERGY ACTIVATES OTHERS TO ACTIVATE THEIR OWN ENERGY.
YOU ARE BEING NUDGED NOW TO DISSOLVE THE FILTER OF YOUR MIND.
All resistance, fear, thought, and urges to control — all of this must go, in order for you to RECEIVE the highest frequencies of Source energy.
When I speak from the heart, write from the heart — without thought — the energy that comes through feels pure. It may be the closest thing I have now, to translating the higher frequencies in their raw state. In this reality, there is so much value in translating energy into form. It is beautiful. It is art. It is valuable. But know that what is most valuable is not what your mind thinks it is receiving — it is the ENERGY that you are receiving. It is the energy that you are activating in yourself.
My course, Create a Life Doing What You Love is now open for early bird enrollment! There are a little over 200 early bird spots left.
Creating a Life Doing What You Love ~ Course and Energetic Alchemy
The New Earth Way of Living, Creating, and Thriving
Part-workshop, part-ceremony, part-energetic upgrade… Every module contains 2 videos (a workshop AND a ceremony) so you can amplify the practical and mindset shifts with deep energetic clearing and support.
It is not just a teaching. It is an energetic shift into the life, the frequency, you are yearning to embody yourself.
Those who enroll in this first intake will also get the chance to ask any questions that come up in a LIVE Q&A (the recording will be added to the course).
THE COURSE IS SELF-GUIDED: DO IT AT YOUR OWN PACE
Written with love,
Ashmi