You Channel Every Day
Many people think channeling is about receiving messages, insights, and 'downloads' — from their higher self, 'guides', universe, etc...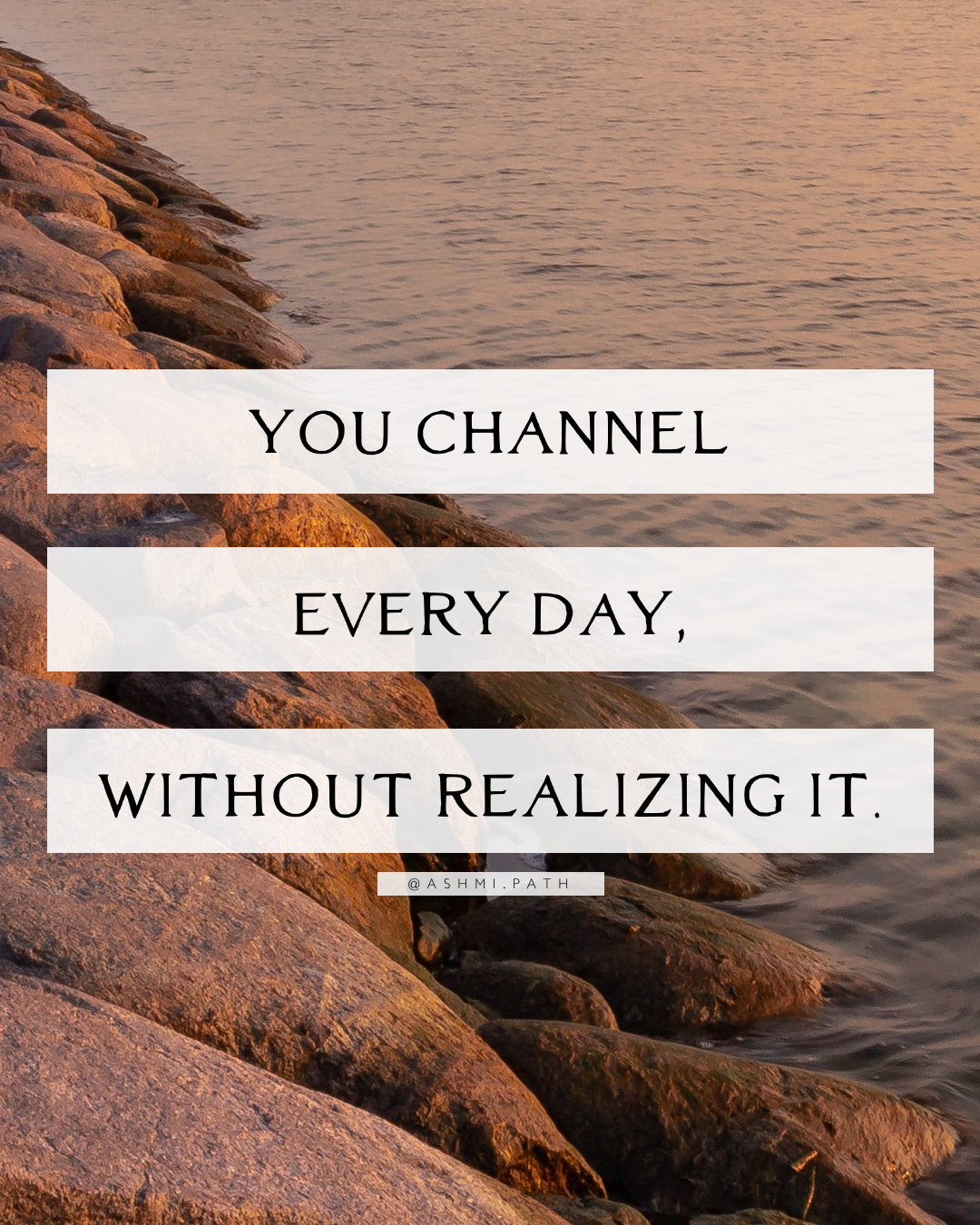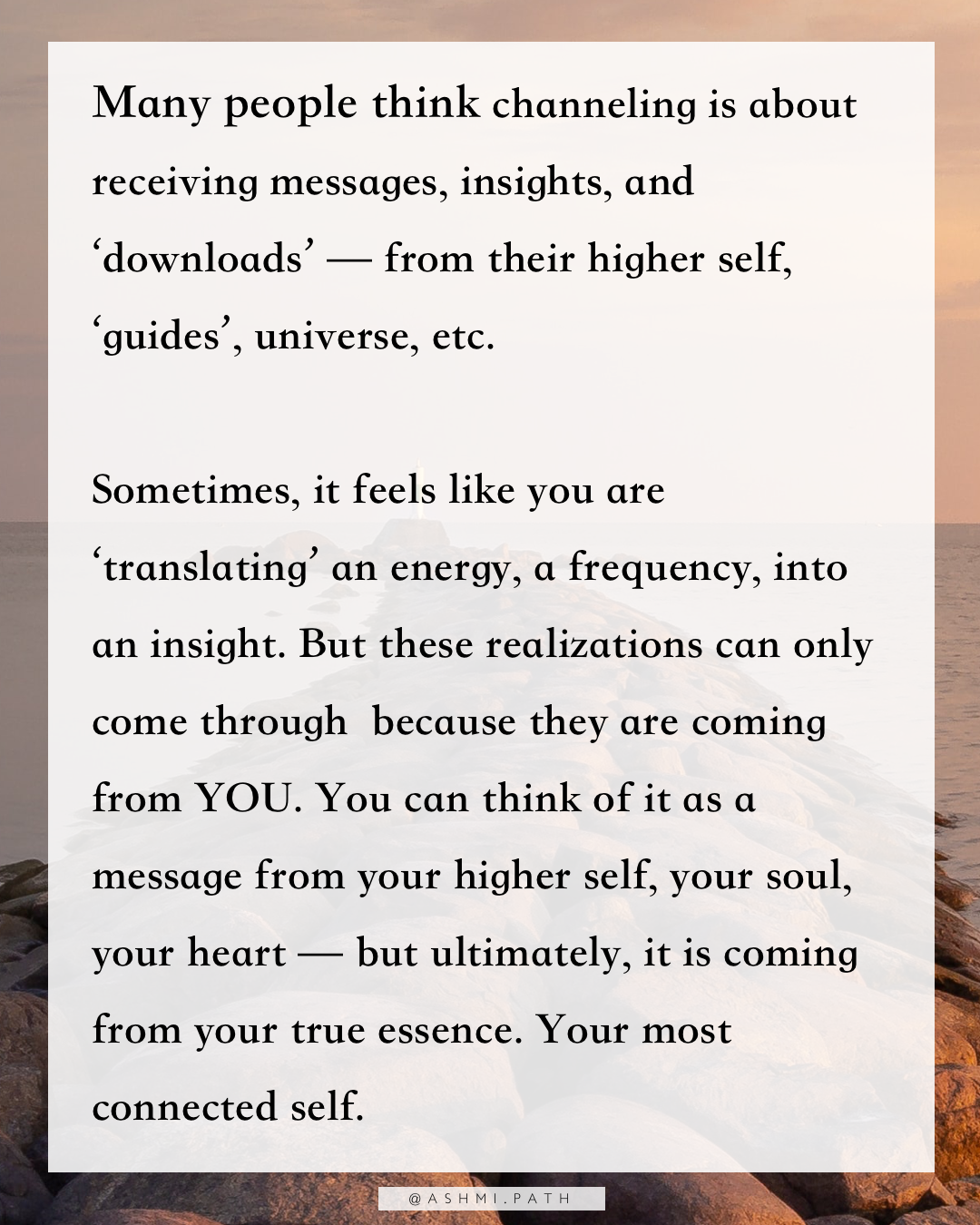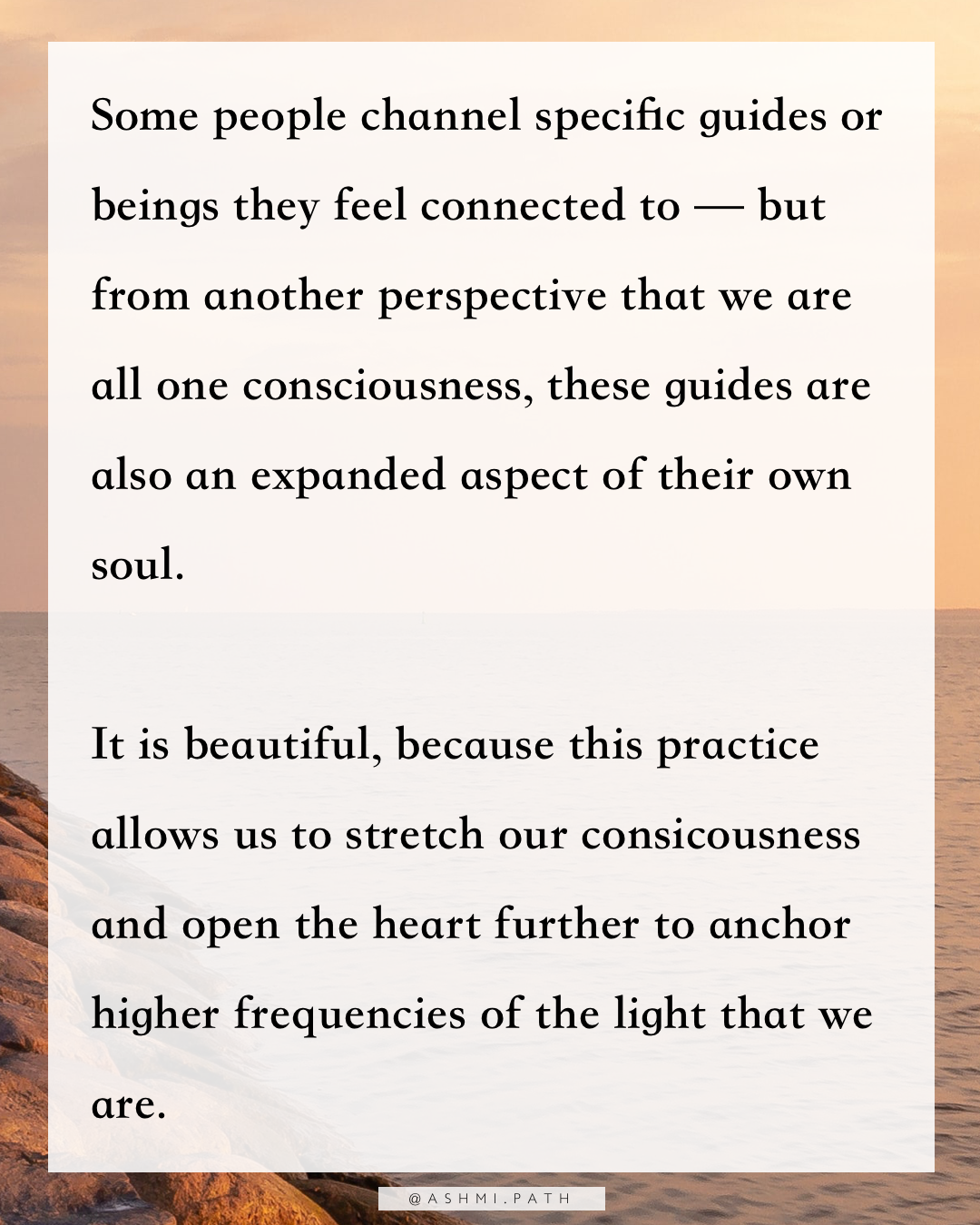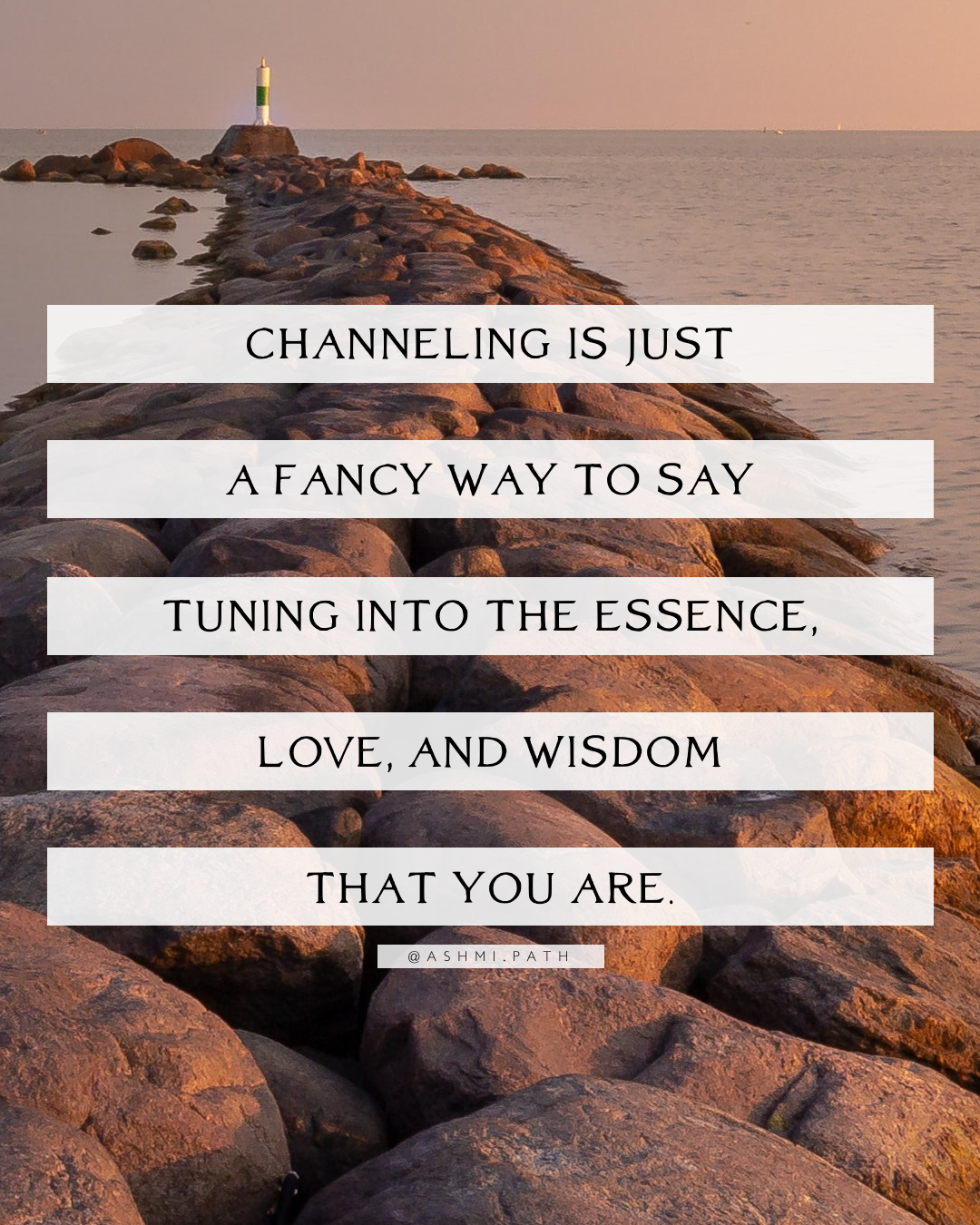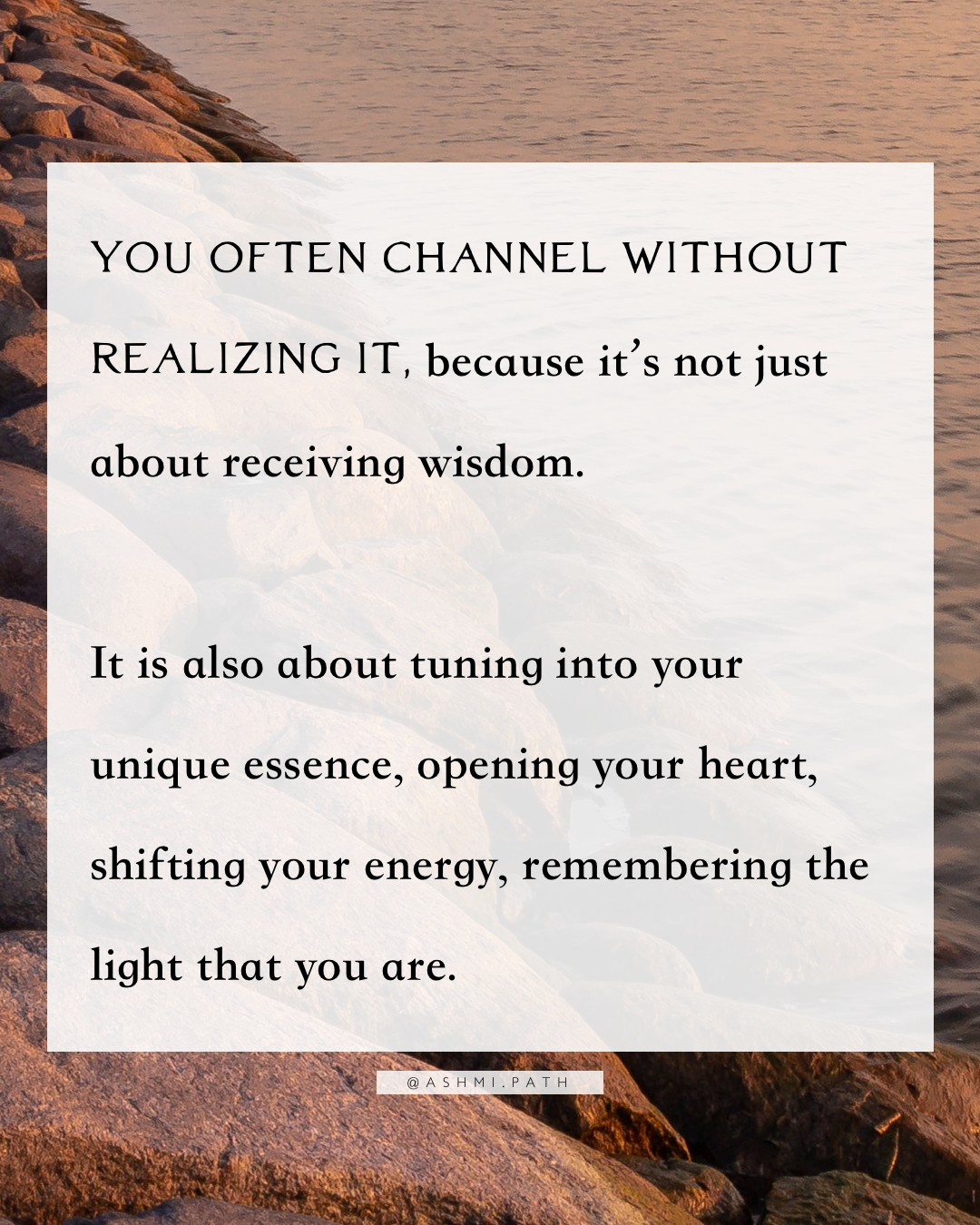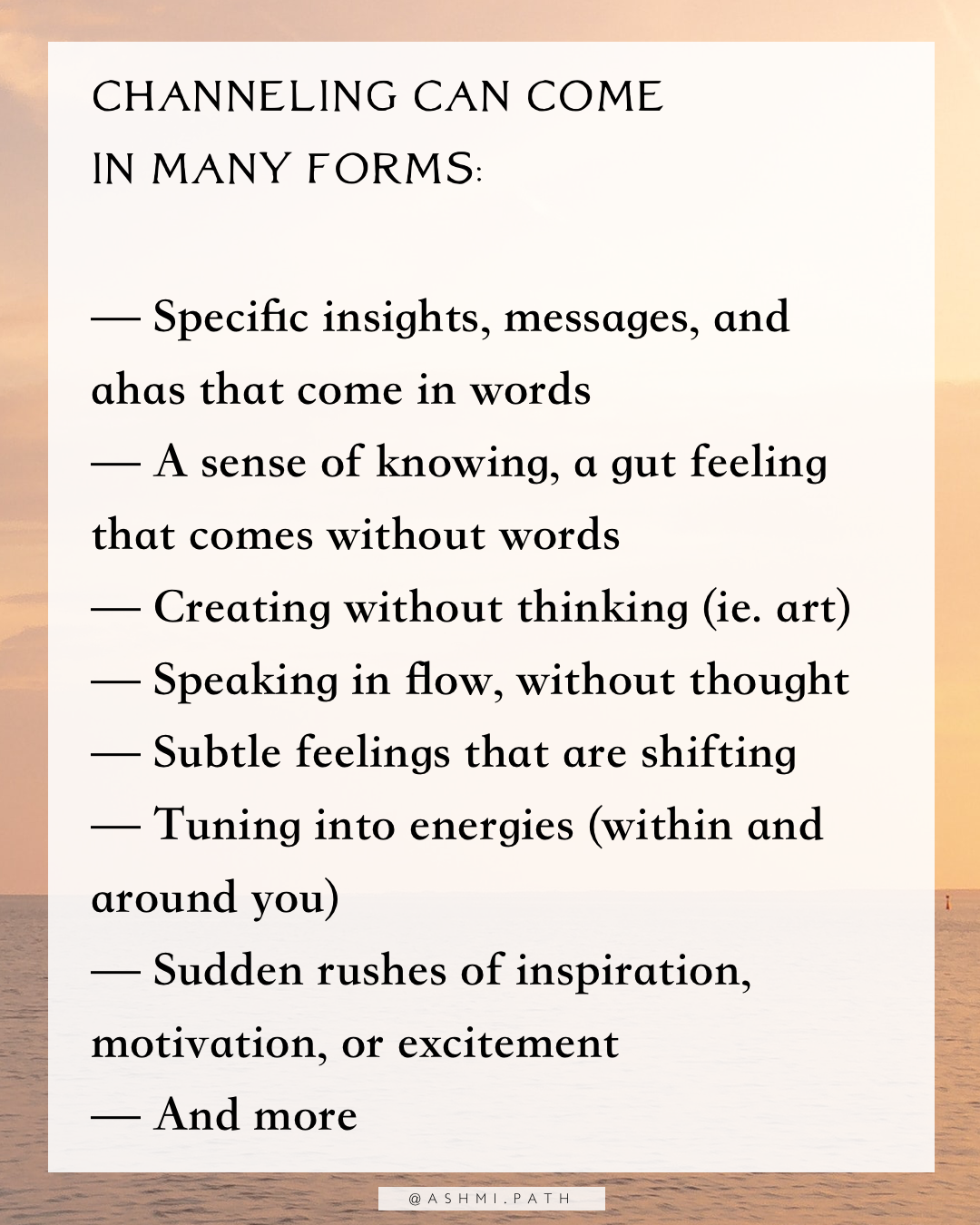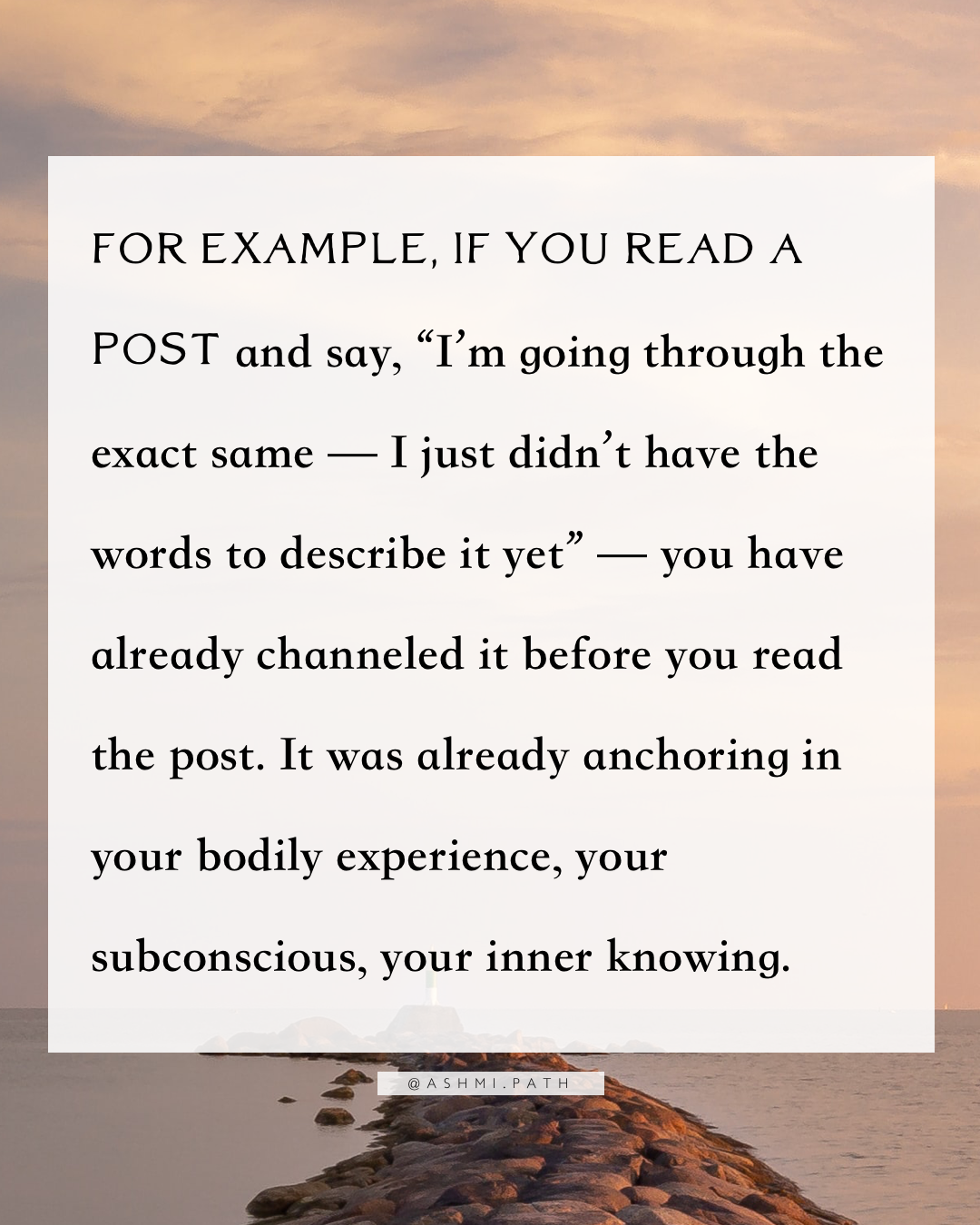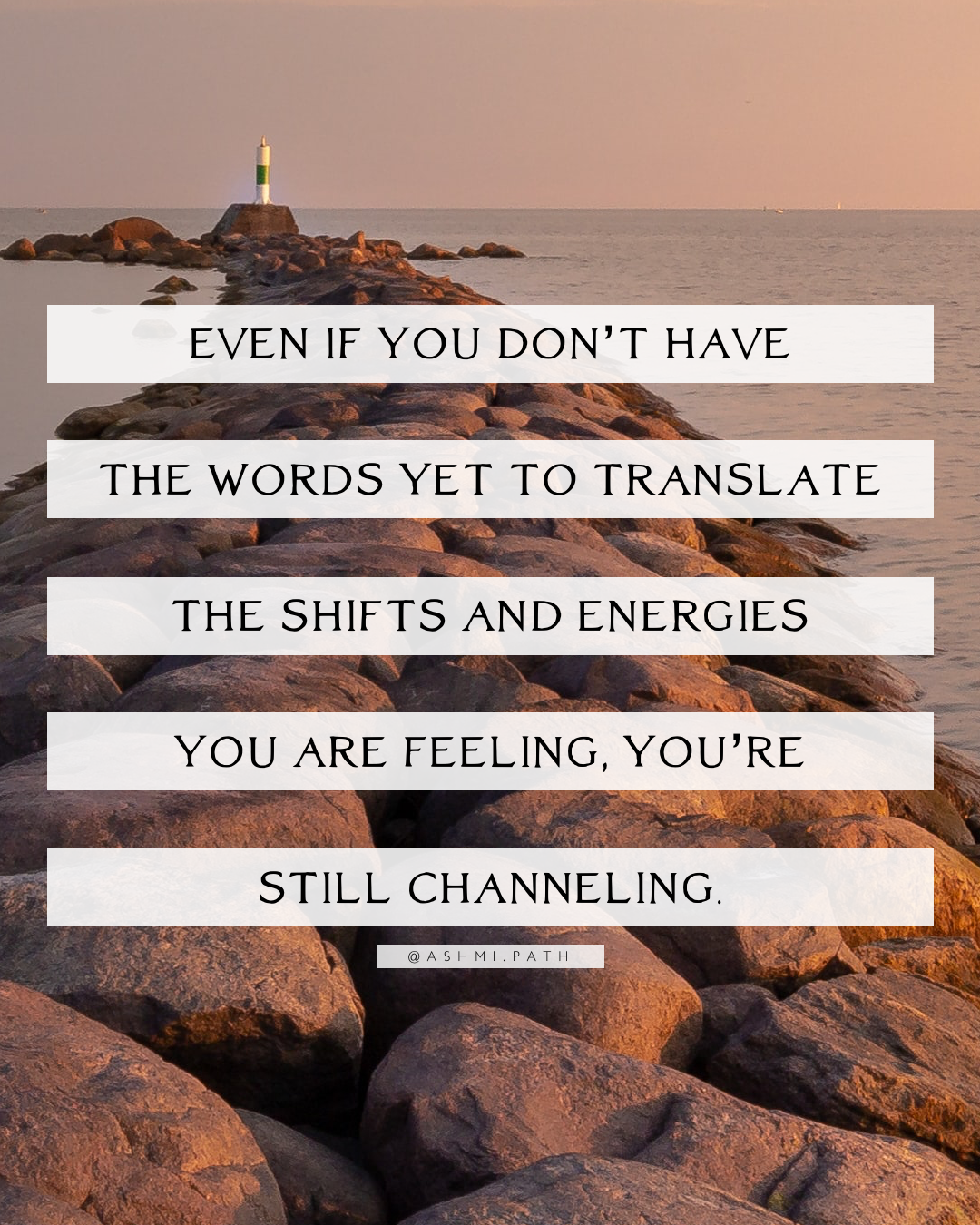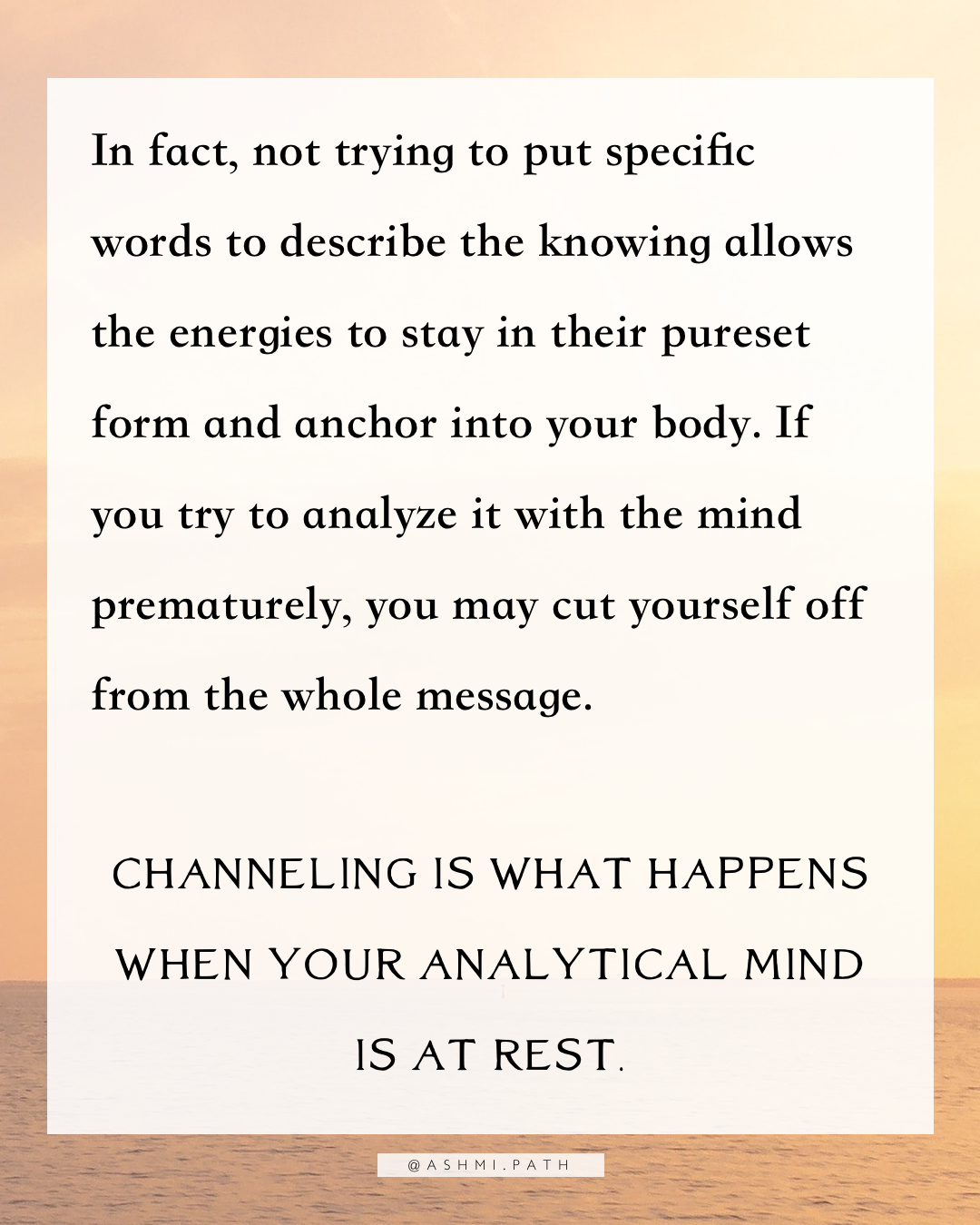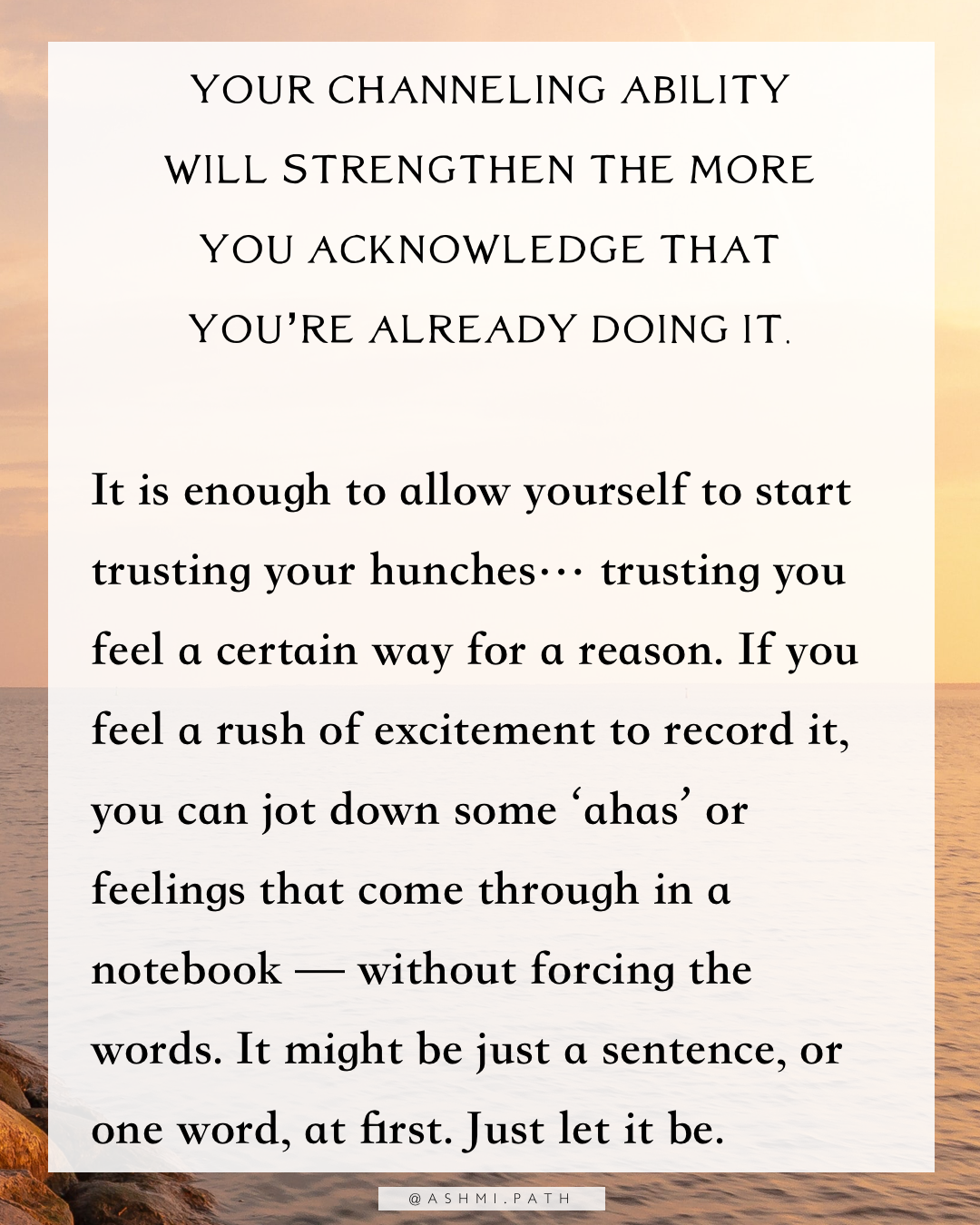 The text ~
YOU CHANNEL EVERY DAY, WITHOUT REALIZING IT.
Many people think channeling is about receiving messages, insights, and 'downloads' — from their higher self, 'guides', universe, etc.
Sometimes, it feels like you are 'translating' an energy, a frequency, into an insight. But these realizations can only come through because they are coming from YOU. You can think of it as a message from your higher self, your soul, your heart — but ultimately, it is coming from your true essence. Your most connected self.
Some people channel specific guides or beings they feel connected to — but from another perspective that we are all one consciousness, these guides are also an expanded aspect of their own soul.
It is beautiful, because this practice allows us to stretch our consciousness and open the heart further to anchor higher frequencies of the light that we are.
CHANNELING IS JUST A FANCY WAY TO SAY TUNING INTO THE ESSENCE, LOVE, AND WISDOM THAT YOU ARE.
YOU OFTEN CHANNEL WITHOUT REALIZING IT, BECAUSE IT'S NOT JUST ABOUT RECEIVING WISDOM. IT IS ALSO ABOUT TUNING INTO YOUR UNIQUE ESSENCE, OPENING YOUR HEART, REMEMBERING THE LIGHT THAT YOU ARE.
CHANNELING CAN COME IN MANY FORMS:
— Specific insights, messages, and ahas that come in words
— A sense of knowing, a gut feeling that comes without words
— Creating without thinking (ie. art)
— Speaking in flow, without thought
— Subtle feelings that are shifting
— Tuning into energies (within and around you)
— Sudden rushes of inspiration, motivation, or excitement
— And more
FOR EXAMPLE, IF YOU READ A POST and say, "I'm going through the exact same — I just didn't have the words to describe it yet" — you have already channeled it before you read the post. It was already anchoring in your bodily experience, your subconscious, your inner knowing.
EVEN IF YOU DON'T HAVE THE WORDS YET TO TRANSLATE THE SHIFTS AND ENERGIES YOU ARE FEELING, YOU'RE STILL CHANNELING.
In fact, not trying to pin specific words to the knowing allows the energies to stay in their purest form and anchor into your body. If you try to analyze it with the mind prematurely, you may cut yourself off from the whole message.
CHANNELING IS WHAT HAPPENS WHEN YOUR ANALYTICAL MIND IS AT REST.
YOUR CHANNELING ABILITY WILL STRENGTHEN THE MORE YOU ACKNOWLEDGE THAT YOU'RE ALREADY DOING IT.
It is enough to allow yourself to start trusting your hunches… trusting you feel a certain way for a reason. If you feel a rush of excitement to record it, you can jot down some 'ahas' or feelings that come through in a notebook — without forcing the words. It might be just a sentence, or one word, at first. Just let it be.
Written with love,
Ashmi